In What Ways Green Aluminium Applications Supporting the Global Supply Chains?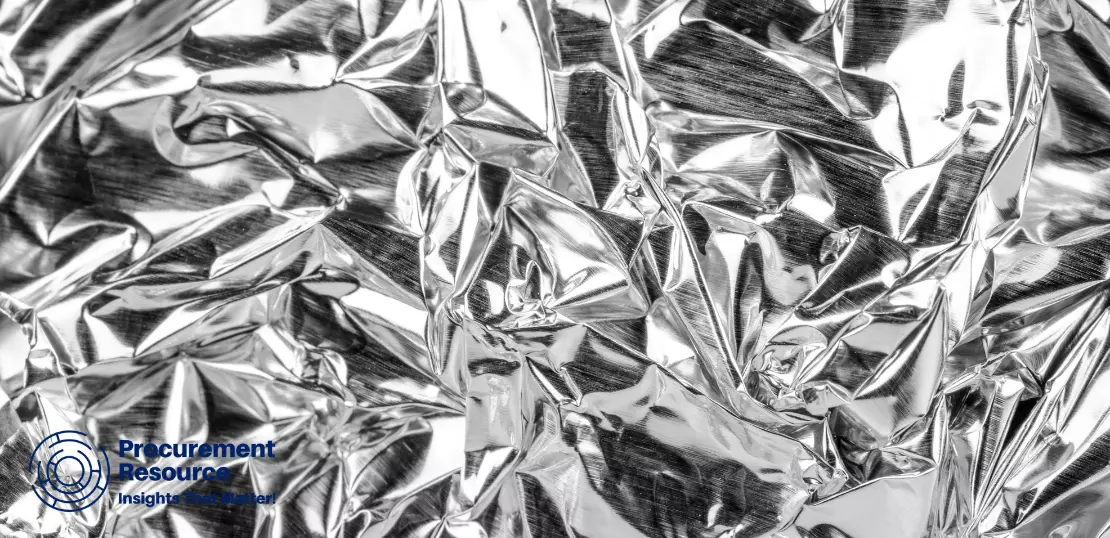 Aluminium is essential for an efficient, resilient, and sustainable global supply chain aiming to achieve an optimum level of movement of goods. It has properties like being fast, cost-efficient, and flexible; it includes a management process that secures a supplier network, warehouses and manufacturers, and transportation means. Only aluminium is that metal worldwide that is certain to have an effective, robust, and sustainable supply chain spread globally.
Green Aluminium - A Metal with Infinite Potential Helping the World to be More Viable
It is evident that to meet the consumers' never-ending demand worldwide, the 'green metal,' aluminium, presently holds a competitive edge and will be vital in the future of the global supply chain.
Request Access For Regular Price Update of Aluminium
From planes, household appliances, construction, and the packaging of foods and beverages, aluminium's properties like its design, infinite recyclability, high corrosion resistance, strength-to-weight ratio, sustainability, and supreme formability are essential and provide limitless opportunities.
Road Transportation: The sector accounts for approximately 20 percent of the global energy demand. Components made of aluminium can reduce the weight of the vehicle made of the elements by more than 2,000 kg. Due to its strength-to-weight ratio property, the vehicle can carry a heavier load that exceeds the statutory weight limits. This also reduces wear on roads, less energy consumption, and enhances performance, fuel efficiency, and greenhouse gas emissions.
Growing commerce with aluminium - freight containers: In the global supply chain, Freight containers connect the global economy. An estimate of more than 80 percent of global goods are transported across the sea. The metal's properties, like high strength and lightweight and durable, making it ideal for constructing freight containers. For shipping containers, aluminium is also preferred over conventional materials like steel as it can increase payloads, simultaneously decreasing the weight and, thus, the total transportation costs, making it a profitable business. It is also an effective material for cargo holds, including insulated holds, due to its properties of being non-reactive and non-abrasive.
Aluminium in a sea vessel: Aluminium is the go-to material in the maritime supply chain as it is lightweight, easy to fabricate, fatigue resistant, and corrosion. Furthermore, its excellent properties enable the volume and height of the vessel to increase without loss of stability. Aluminium use in the global supply chain can offer benefits like increased speed and size of the vessels along with enhancing their safety, costs, fuel economy, and reliability.
Aircraft - getting world economies closer: Aluminium is a primary aircraft material, comprising around 80 percent of an aircraft's unladen weight. Its combined properties of being lightweight, workability and strength make it an ideal metal for constructing commercial aircraft. High-strength aluminium alloys can handle high pressure and stress in high-altitude flying while reducing the weight and, in turn, saving fuel and increasing the plane's payload.
Modern warehouses: this metal is a crucial raw material for reliable and modern solutions as it can form any shape. As a result, it is used in warehouses to play a vital role in the overall supply chain. It can also be moulded to produce complex elements such as individually designed modules, grid systems, platforms, and shelves. Additionally, aluminium is best for anodizing and turns more wear and scratch resistant. As aluminium roofing is non-flammable, aesthetically attractive, easy to install, and sustainable, it is an excellent choice for the upgradation and constructing of modern warehouses.
Read More About Aluminium Cost Reports - REQUEST FREE SAMPLE COPY IN PDF
Aluminium packaging: It is a malleable metal that can be formed and shaped; it also has protective qualities that make it a versatile packaging material that is very light. It is resistant to corrosion, an impenetrable metal barrier to water vapours, light, ultraviolet rays, micro-organisms, oxygen, and oils and fats. Products like food, or pharmaceuticals, employ it as an end-user because it is non-toxic, hygienic, and non-tainting, keeping the product fresh and ensuring a long shelf-life.
About Author:
Prakhar Panchbhaiya
Senior Content Writer at Procurement Resource
Prakhar Panchbhaiya is an accomplished content writer and market research analyst. With over 4 years of experience in content creation and market analysis encompassing many industries, including pharmaceuticals, nutraceuticals, biochemistry, healthcare, ed-tech, and Food & Agriculture, he has been creating quality content for multiple sectors. He is a Biochemistry major with sturdy backing in a PG diploma in digital marketing, helping in the exhaustive content creation based on extensive research and competitive marketing.