Aluminium Scarcity and its Impact on Supply Chain Management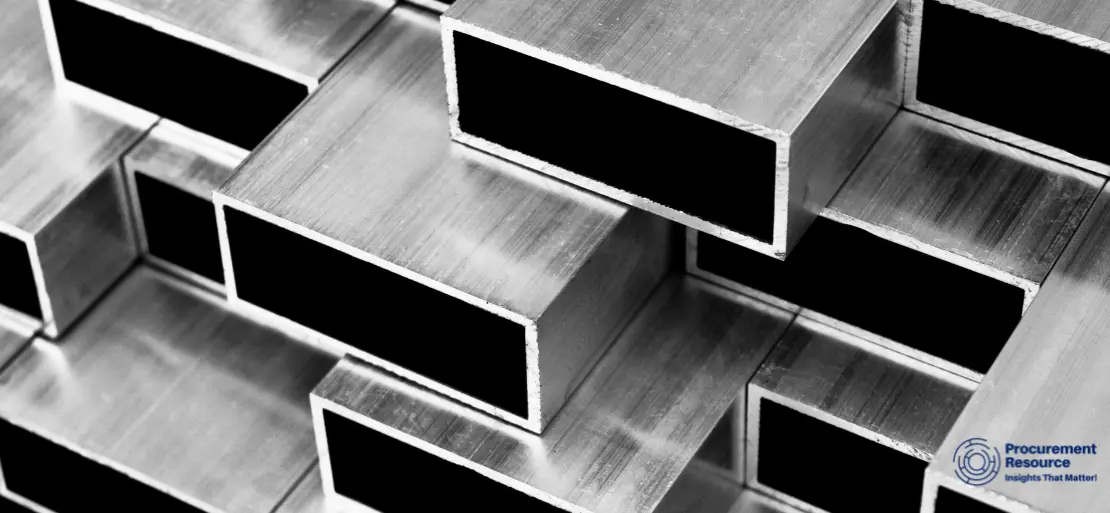 From breweries to contractors to LED lighting manufacturing, businesses are being impacted by aluminium scarcity. The following industries, amongst others, are compelled to raise the costs of the project on end-user products that are popular.
American manufacturers, specifically the ones relying on precious metal imports like aluminium, suffer from supply chain issues caused by China's new COVID-19 lockdowns and Russia's ejection from the global economy. Aluminium scarcity at present can impact prices, but the gains will not be sufficient to affect industries, markets, or consumers permanently.
Globally, China is the largest aluminium exporter. But, as the Chinese Communist Party intently favours Chinese businesses competing straight with manufacturers in the U.S. by underwriting low-cost exports to the states, there is innate friction as the Chinese are expected to raise production and availability to help U.S. companies during the ongoing supply chain crisis.
Request Access For Regular Price Update of Aluminium
Globally, Russia is the third-largest producer of aluminium after China and India, creating around 5.5 percent of the world supply. China and Russia combined account for more than 60 percent of the worldwide output. Also, the recent dispute in eastern Europe has led to added volatility in the aluminium market as sanctions on Russia are adding to the already rising price pressures on the metal and lowering its availability in the market worldwide.
Supply-chain management is undergoing a new age, with two major concerns over raw material scarcity and production delays. To counter these challenges Stockpiling supplies is among the best approaches, though it demands agility and liquidity.
Many nations and companies are taking the Russia-Ukraine war as an example to move manufacturing to the U.S. The American first policies are necessary to assist other countries in addressing dependence on imports, including aluminium and other materials. Manufacturing domestically also allows white labelling of the services offered to the competitors, which turns them into clients that would be unable to execute such an operational pivot. It is challenging for any region or country to be self-sufficient for all materials and goods consumed by modern economies; the restored concentration on sustainability and resilience will make manufacturers take more control.
The significance of aluminium in supporting American manufacturing:

Aluminium is extensively used in construction, transport, electrical, and consumer goods. It is entirely recyclable and only takes 5 percent of the energy to recycle scrap aluminium.
Aluminium is employed in transport due to its strength-to-weight ratio property. As it is lightweight and needs less energy to transport, it is a cost-efficient option with fuel efficiency and lower CO2 emissions. It minimises the need for anti-corrosion coatings due to their corrosion resistance properties.
Read More About Aluminium Production Cost Reports - REQUEST FREE SAMPLE COPY IN PDF
Due to its low density, it is ideal for long-distance power lines for strengthening infrastructure as it is ductile, forming it into wires quickly. Also, its corrosion resistance property shields wires making them last longer. It is also used in motors, power systems, consumer appliances, satellite dishes, television antennae, as well as some LED bulbs. It also finds application in consumer goods like tablets, flat-screen TVs, laptops, and smartphones due to its ability to make them look sleek while being lightweight and durable. It also enables heat dispersion fast, controlling electronic devices from overheating.
About Author:
Prakhar Panchbhaiya
Senior Content Writer at Procurement Resource
Prakhar Panchbhaiya is an accomplished content writer and market research analyst. With over 4 years of experience in content creation and market analysis encompassing many industries, including pharmaceuticals, nutraceuticals, biochemistry, healthcare, ed-tech, and Food & Agriculture, he has been creating quality content for multiple sectors. He is a Biochemistry major with sturdy backing in a PG diploma in digital marketing, helping in the exhaustive content creation based on extensive research and competitive marketing.