What is Calcite and its Economic Importance?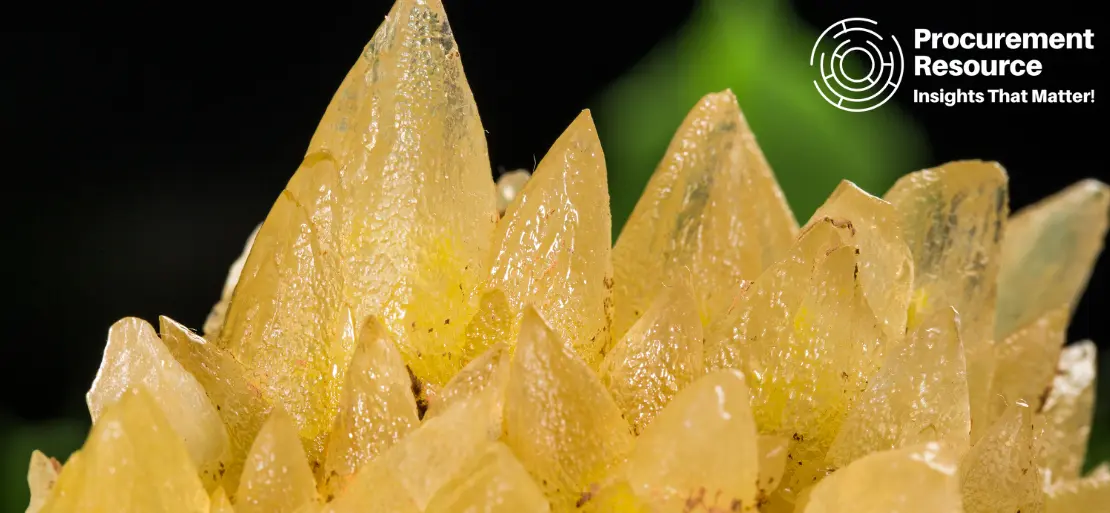 Calcite is a carbonate mineral and calcium carbonate's most stable polymorph. It is a complex but typical mineral, specifically as limestone's component. It can be discovered all over the world in metamorphic, igneous, and sedimentary rocks. It can also be found as nodules, fibres, earthy aggregates, and stalactites.
It has a hardness level of 3 on the Mohs mineral hardness scale. The mineral is widely distributed and has gained popularity due to its wide range of crystals and beautiful development. It has various shades, including white or clear, red, blue, brown, orange, green, yellow, etc. It is usually a primary constituent of marine organisms' shells like bivalves, Mollusks, Polyplacophorans, plankton, Gastropods, and Cephalopods.
Calcite is made by pulverising the incoming minerals and transferring them to ball mills. The resulting powders derived by crushing between the balls are later sieved and separated into preferred grades. As a result, the micron bags of grades 3-micron, 5-micron, 10- micron are separately sold.
Request Access For Regular Price Update of Calcite
Calcite finds application in a wide range of industries, including the paper sector, where it is used as a coating and filler material as it enables faster drying of paper due to its oil absorption properties. As a result, it is employed in making magazines, newspapers, filling material in cigarette paper and quality paper. In the paint industry, it can substitute the pigmenting material and prevent steel wear and resistance to chemicals and water.
The element can also be added to animal feed to promote bone and teeth health. Also, the agricultural sector is used to improve soil quality. Due to its properties like resistance to chemical effects and high oil absorption, it finds use in glass making. Due to its removing the hardness of water, it can be used for water treatment applications.
The wheel industry finds employment as a filler material that allows the tire to last longer without any signs of stretching and elongation. In the plastics sector, it is derived from moulds easily and offers flexibility and hardness with resistance against high temperatures.
To prevent coal dust explosions that can spread flame, it is used in coal mines. It is heavily employed in the construction sector to produce concrete and cement and is used to make highways, walls, buildings, bridges etc.
Read More About Calcite Production Cost Reports - REQUEST FREE SAMPLE COPY IN PDF
Along with the abovementioned applications of the element, it is also utilised in the sectors such as the production of sugar, medicine, cosmetics, oil refineries, leather making and wire manufacturing. Due to the extensive range of applications that employ the element, it has a high commercial value, increasing its economic growth.

Calcite is found in many regions in abundance, including in Iceland, at the Helgustadanama mine, Reydarfjord; in England, from Alston Moor, Egremont, and Frizington, Cumbria; Weardale, Durham; at Liskeard, Cornwall; in Germany, From St. Andreasberg, Harz Mountains, and Freiberg, Saxony; in Namibia From Tsumeb; in Congo, in the Mupine mine, Katanga Province; in Romania, at Herja (Kisbanya), Baia Mare (Nagybanya) district; and in Russia, at Dalnegorsk, Primorskiy Krai.
About Author:
Prakhar Panchbhaiya
Senior Content Writer at Procurement Resource
Prakhar Panchbhaiya is an accomplished content writer and market research analyst. With over 4 years of experience in content creation and market analysis encompassing many industries, including pharmaceuticals, nutraceuticals, biochemistry, healthcare, ed-tech, and Food & Agriculture, he has been creating quality content for multiple sectors. He is a Biochemistry major with sturdy backing in a PG diploma in digital marketing, helping in the exhaustive content creation based on extensive research and competitive marketing.