How COVID-19 Put the Supply Chain of Biotin in the Limelight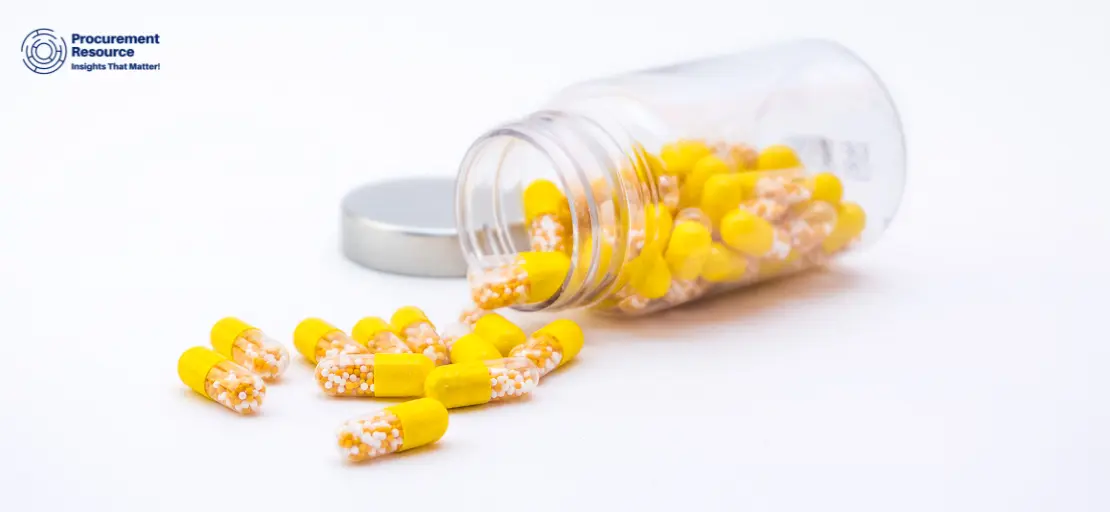 Around 80 percent of the global supply of biotin is done by China, which makes it the most significant country for biotin production worldwide. Although the United States is well-aware of the supply chain reliance on China, the impairing effects of the coronavirus during the recent months have undoubtedly revealed China's grip on the dietary supplement industry.
The dietary supplement industry shareholders were recently approached by the US Department of Agriculture to get an understanding of the estimated toll of coronavirus on businesses. As their response, a survey was conducted by the Council for Responsible Nutrition (CRN) to detect the disruptions their members might be experiencing. Several supply chain challenges were identified by the CRN, including delays in shipment, shortages, and increased pricing.
Responses from the Industry
The responses from the members were compiled and summarized by the CRN, as well as answered by the officials at FEMA and USDA about the potential and existing correlation between the supply chain disruptions and coronavirus. As per their report, members of the CRN determined the short supply of biotin in China, its high price and the long lead time caused by the shutdown.
Request Access For Regular Price Update of Biotin
U.S. based Nutraingredients got in touch with many firms in the industry, who gave an account of how their supply of biotin was affected. Everyone has faced a different impact varying from minor to no disruption, while some witnessed significant implications on business.
The chief executive officer & founder at NutrivitaShop, Vincent Tian, did not get into details but mentioned that they are facing a scarcity of many ingredients, one being biotin.
Several companies, including Connie Richter, VP of purchasing for Life Extension, reported that they are met with higher price tags. The supply of biotin is currently steady, but its price is on a dramatic rise. As it is supplied from China, the main delay, if any at all, is not from production but transportation. With the rising prices of the manufacturer, there has been a rise in freight costs as well.
The Global Purchasing Manager at NOW, Rhodora Amazan-Gutierrez, has mentioned the price rises stating that her company's biotin supply shipped by China via sea has lowered with a significant increase in costs. She added that their purchasing team ensures that their stock remains sufficient. She said that NOW was fortunate as they signed their supply contracts before the price jump was witnessed.
According to the China General Manager at ingredientsonline.com, Tony Xue, biotin's supply has been catastrophic; biotin has not been stable for years. At times the production is sluggish, and prices are fixed, but other times the prices soar due to the exact reasons. Xue further stated that among the many possibilities behind this, one is that one of the major Chinese producers closed down its production the previous year, and no date for resuming the production has been declared.
Local Benefits
Companies like Lycored relying on local ingredients might have been at a more appropriate position to assess the coronavirus situation as it develops. The customer experience director at Lycored's, Tamie Green, reported that the company went through a different experience in comparison to many others.
The company has not been facing any biotin supply problems with their partners. Their supply chain is entirely back integrated, and they monitor their raw material levels closely to ensure smooth and punctual supply. The company's production facility is in the U.S., where minerals and vitamins like Biotin are manufactured. It holds the title of an 'Essential Supplier' while continuing to function in line with personnel safety guidelines.
Read More About Biotin Cost Reports - REQUEST FREE SAMPLE COPY IN PDF
As China recovered to normal, the harsh effects of the pandemic might have been sufficient to drive several American companies to reorganise their supply chains to be ready if there were another pandemic situation.
About Author:
Prakhar Panchbhaiya
Senior Content Writer at Procurement Resource
Prakhar Panchbhaiya is an accomplished content writer and market research analyst. With over 4 years of experience in content creation and market analysis encompassing many industries, including pharmaceuticals, nutraceuticals, biochemistry, healthcare, ed-tech, and Food & Agriculture, he has been creating quality content for multiple sectors. He is a Biochemistry major with sturdy backing in a PG diploma in digital marketing, helping in the exhaustive content creation based on extensive research and competitive marketing.