Global Orange Oil Market Dynamics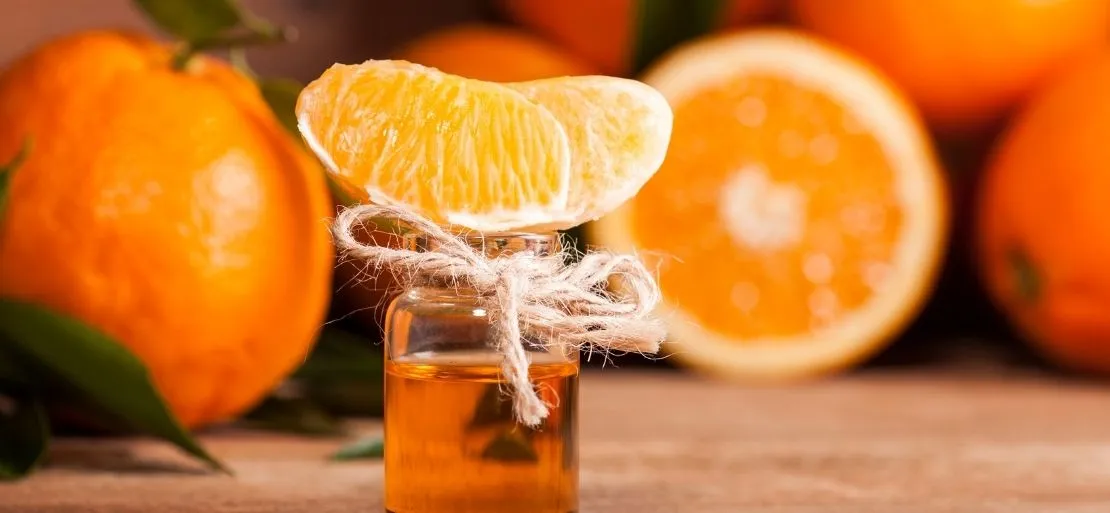 Procurement Resource specialises in offering the most up-to-date prices for Orange Oil. Each of our product price databases is protected by a comprehensible graphing device dating back to 2014. It covers regions including North America, South America, Europe, Asia Pacific, the Middle East, and Africa. Our procurement blogs present well-researched and in-depth product and industry information, current market trends, and the latest developments.
Orange oil is one of the many essential oils. It is derived by cells within an orange's rind (Citrus sinensis fruit). It is obtained by centrifugation as a by-product of orange juice processing, resulting in a cold-pressed oil. It mainly comprises d-limonene (more than 90%) and is often substituted for pure d-limonene. The distillation process can be used to extract D-limonene from the oil. It can be used by various methods: diffusion, spray, massage oil etc.
Request Access For Regular Price Update of Orange Oil
Common Benefits:
It improves one's mood or relieve stress.
It can treat skin related problems like acne.
It can relieve discomfort or inflammation in the stomach.
As it is an essential oil, it offers a pleasant aroma to a space or items like perfumes, detergents, and household cleaning products.
It also adds flavour to a wide range of meals and beverages.
Orange oil is proven to contain antimicrobial properties; even a 1 percent or lower concentration of orange essential oil can inhibit bacteria at refrigerator temperatures. It can also prevent the development of fungi that can spoil food.
Orange oil tends to alleviate anxiety and depression symptoms due to its properties.
It can be helpful for pain management when inhaled.
Orange essential oil's component limonene has been studied as a possible cancer therapy. Limonene-rich orange oil suppressed the development of colon cancer cells in vitro while also promoting their destruction. It can also stop the growth of lung and prostate cancer cell lines in culture. Antioxidant activity was also discovered in orange essential oil.
The demand for orange oil is witnessing immense growth due to various factors. The need for natural ingredients to boost the nutritional content of food and drinks is propelling the industry. The prevalence of aromatherapy is expected to impact the product positively. Orange oil contains antibacterial and anti-inflammatory properties, making it the ideal ingredient in skin and hair care products. Growing application and increased consumer knowledge of the advantages of citrus oils are expected to boost the market. Other factors such as changing consumer lifestyles increased spending on leisure paired with an expansion in the number of spas and massage facilities is furthering the market's demand.
Read More About Orange Oil Production Cost Reports - REQUEST FREE SAMPLE COPY IN PDF
Concerns about the negative consequences of misuse of pharmaceutical antibiotics in animal feed have prompted a novel strategy, including using a natural bioactive ingredient such as orange essential oil. Hence, creating a market opportunity for the essential oil.
Symrise AG, Bontoux S.A.S., Lionel Hitchen (Essential Oils) Ltd, Young Living Essential Oils L.C., Citrus Oleo Citrus and Allied Essences Ltd., doTERRA International, L.L.C., Mountain Rose Herbs Inc., Citromax S.A.C.I., Citrosuco Paulista S.A., Ultra International B.V., Plant Therapy Essential Oils, Aksuvital, Biolandes and Aromaaz International are some of the key players in the orange oil market.
About Author:
Prakhar Panchbhaiya
Senior Content Writer at Procurement Resource
Prakhar Panchbhaiya is an accomplished content writer and market research analyst. With over 4 years of experience in content creation and market analysis encompassing many industries, including pharmaceuticals, nutraceuticals, biochemistry, healthcare, ed-tech, and Food & Agriculture, he has been creating quality content for multiple sectors. He is a Biochemistry major with sturdy backing in a PG diploma in digital marketing, helping in the exhaustive content creation based on extensive research and competitive marketing.