Various Benefits of Fennel Oil and its Growing Demand in Key Industries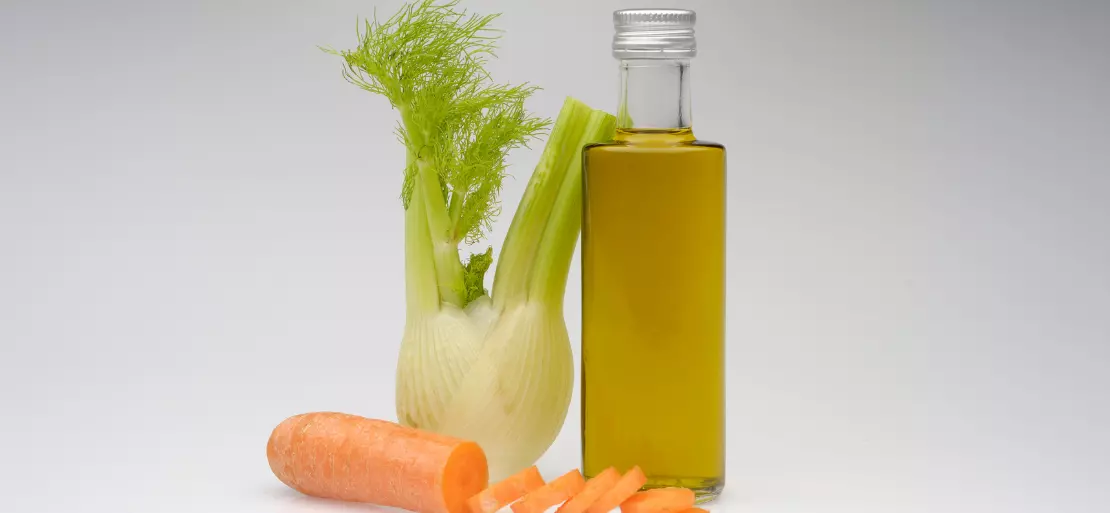 Fennel oil is derived from the smashed seeds of the fennel herb and is primarily used to enhance the flavor. Fennel oil is present in the growing market in the food service industry, and cosmetic and pharmaceutical applications, including for medicinal purposes. It is predominantly being used for color and taste, but it also promotes digestive health and creates positive metabolic activity, and thyroid function in the human body.
Growing preference for different tastes, and some therapeutic properties, are among the key drivers influencing the fennel oil market in the food industry. Fennel oil, for example, is extremely popular among food suppliers since it aids digestion, reduces bloating and constipation, and has a multitude of health advantages. Fennel oil is already becoming extremely prevalent for medical reasons. In personal care products, fennel oil is generally used as a flavoured component in dentistry and mouth fresheners, and in personal care products, it is used in fragrances, aromas, creams, shampoos, massage oil, and other objects. Fennel seeds are diuretics that help to lower hypertension. In Hindu and Chinese civilizations, the seeds are consumed to aid in the removal of snake and scorpion poisons.
Request Access For Regular Price Update of Fennel Seed Oil
The fennel oil market is classified into three categories: type, purpose, and distribution system. Under the type segment, the fennel oil industry is divided between organic and conventional. Another segment of the fennel oil market is by application or purpose, which includes food, beverage, medical, cosmetics, and hygiene products.
The food sector forms a major part of fennel oil consumption because it is widely utilised in culinary cuisines and for food applications. Moreover, fennel oil is now increasingly used in salads, sauces, and other packaged foods. Using fennel oil in food goods enhances the flavour and provides it a unique taste.
On the other side, the healthcare industry's fennel oil market has grown mainly due to its medical properties, including the management of gastrointestinal discomfort, bloating, and other issues. Fennel oil can also be used in skincare products, soaps, toothpaste, fragrances, and scents, among other things, in cosmetics and beauty goods. Under the distribution segment, the fennel oil market is divided into wholesaler/distributor, retail stores, internet retail, and other retail formats. Due to increased consumer knowledge of the benefits of fennel oil, purchases of the oil have increased through online major retailers.
Read More About Fennel Seed Oil Production Cost Reports - REQUEST FREE SAMPLE COPY IN PDF
The global fennel oil market is divided into seven main regions based on regional segmentation which are North America, Latin America, Western Europe, Eastern Europe, Asia Pacific, Japan, and the Middle East and Africa are all included in the regional sector. Due to its vast use in the food and beverage industry, the Asia Pacific and Western European countries have the highest demand for fennel oil in the global market. Also, owing to its numerous health benefits, fennel oil is also in high demand among cosmetics and personal care makers.
The key players in the market of fennel oil include MOUNTAIN ROSE HERBS, Sustainable Baby Steps, LLC, Young Living Essential Oils, dTERRA International, Aromantic Ltd., NHR Organic Oils, Naissance Natural The Essential Oil Company, The Ananda Apothecary, Healthy Living, Eden Botanicals, and others.
About Author:
Prakhar Panchbhaiya
Senior Content Writer at Procurement Resource
Prakhar Panchbhaiya is an accomplished content writer and market research analyst. With over 4 years of experience in content creation and market analysis encompassing many industries, including pharmaceuticals, nutraceuticals, biochemistry, healthcare, ed-tech, and Food & Agriculture, he has been creating quality content for multiple sectors. He is a Biochemistry major with sturdy backing in a PG diploma in digital marketing, helping in the exhaustive content creation based on extensive research and competitive marketing.