Global Silicon Industry, Its Uses and Demand in Different Industry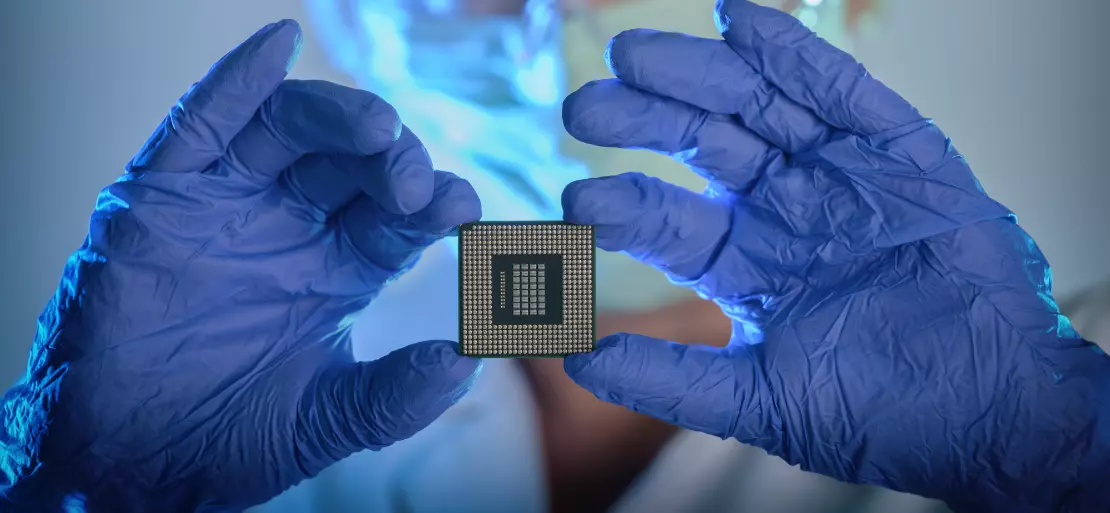 Silicon is a naturally occurring element that comes from the earth's core. It is appearing in silver, white colour with a gleaming foundation and a golden hue. The global silicone market is expected to increase at a CAGR of 7.0 percent from 2021 to 2026, from USD 16.7 billion to USD 23.4 billion. Building and construction, industrial processes, personal care and consumer products, transportation, and electronics are among the end-use industries where silicone is in high demand.
Among these drivers, industrial processes are anticipated to hold the biggest market share during 2021-2026. There is a rise in the demand for silicon applications such as lubricants, anti-foaming agents in offshore drilling, paper production, industrial coatings, and paint additives.

Silicones are one of the most flexible materials, with uses in a wide range of sectors. They have unique characteristics such as durability, dielectricity, adhesion, foam control, discharge safety, UV stability, glossiness, transparency, radiation resistance, hydrophobicity, heat resistance, and flexibility, which allow them to be used in a variety of applications.
Request Access For Regular Price Update of Silicon
At temperatures above 100°C, this long-lasting, high-resistance material performs best (the limit of most other rubbers). Silicone rubber is a non-toxic material commonly used in the food business. Silicone's remarkable properties make it ideal for steamed or sterilised seals and gaskets. Because of its solid electrical resistance, it is also used in the electrical and electronics sectors.
Medical-grade silicone elastomers have passed biocompatibility tests, making them suitable for use in the healthcare industry. Due to their low toxicity, silicone elastomers used in medical applications have a low risk of unfavourable biological interactions and have thus achieved acceptance in food and medical applications. Biocides are used to attack these germs and prevent the growth of dangerous bacteria that might cause contamination or infection in humans.
Read More About Silicon Production Cost Reports - REQUEST FREE SAMPLE COPY IN PDF
The silicone elastomers segment is estimated to account for the largest share of the market by type during the forecast period. The expansion of this category is attributed to the increased use of numerous items such as voltage line insulators, cooking, baking, and food storage products; undergarments, sportswear, and footwear; electronics; medical devices and implants. Because of their physiological inertness, they are suitable for usage in the healthcare industry, including blood transfusions, artificial heart valves, and other prosthetic devices.
Asia Pacific region is predicted to be the largest silicone market throughout the forecast period. The growing demand for silicone from end-use industries such as electronics, building & construction, personal care & consumer goods, and transportation is propelling the market growth.
Moreover, several silicone manufacturers, such as Wacker Chemie AG (Germany) and Shin-Etsu Chemical Co. Ltd. (Japan), are establishing or expanding manufacturing facilities in this region to take advantage of low manufacturing and labour costs, as well as solid demand from end-use industries, boosting the region's silicone market growth.
Key manufacturers in the silicon market are
The Dow Chemical Company (US)
Wacker Chemie AG(Germany)
Shin-Etsu Chemical Co. Ltd., (Japan)
Elkem ASA (Norway), Momentive (US)
KCC Corporation (South Korea)
Evonik Industries AG (Germany)
Gelest Inc. (US)
Innospec Inc. (US)
About Author:
Prakhar Panchbhaiya
Senior Content Writer at Procurement Resource
Prakhar Panchbhaiya is an accomplished content writer and market research analyst. With over 4 years of experience in content creation and market analysis encompassing many industries, including pharmaceuticals, nutraceuticals, biochemistry, healthcare, ed-tech, and Food & Agriculture, he has been creating quality content for multiple sectors. He is a Biochemistry major with sturdy backing in a PG diploma in digital marketing, helping in the exhaustive content creation based on extensive research and competitive marketing.