Global Stainless-Steel Plate Market Study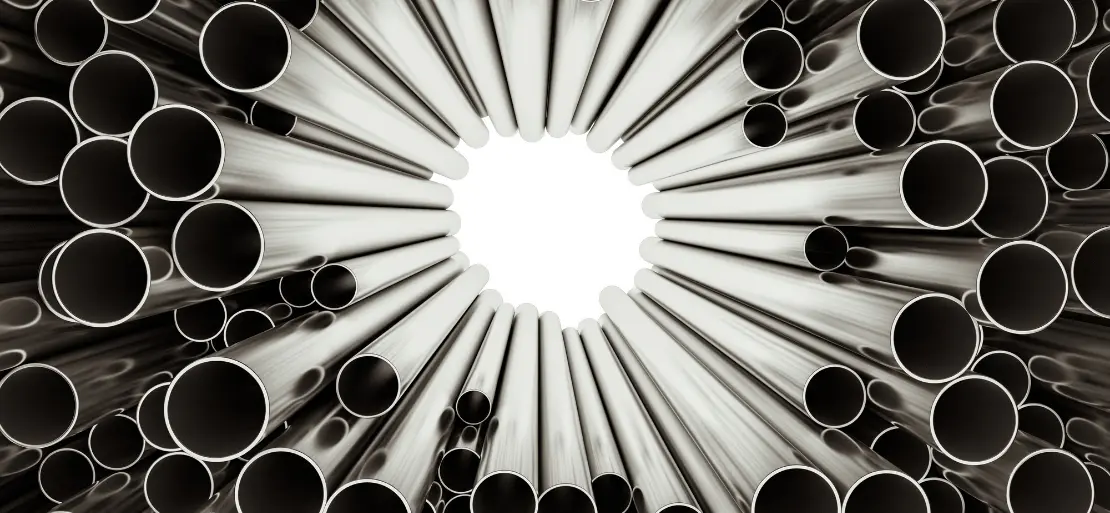 Stainless steel plates are formed of stainless steel, which is typically low carbon steel with a chromium content of around 10% or greater by weight. The steel's chromium content allows a persistent, demanding, invisible, and corrosion-resistant chromium oxide coating to develop on its surface. Increased chromium content and the inclusion of other elements like nickel, molybdenum, and nitrogen can improve the steel's corrosion resistance and other valuable qualities.
Because stainless steel plate does not discolor, tarnish, or corrode as quickly as carbon steel plate, it is commonly referred to as corrosion-resistant steel. In contrast to carbon steel plates, which rust over time when exposed to moisture in the atmosphere, stainless steel plates include a small quantity of a corrosion-resistant substance, which inhibits surface corrosion. Stainless steel plate is utilised in various applications, including modern architecture for roofing and fascia, and the food hygiene industry because of its antibacterial properties.
Request Access For Regular Price Update of Stainless Steel Plate
During the projection period, a rise in global demand for cars and vehicles is expected to raise the demand for stainless steel plates. In the automobile sector, stainless steel plates are widely used. Stainless steel plate offers exceptional work-hardening qualities and high tensile strength, and these improve the material's resistance to damage in the event of an automobile collision.
One of the most important factors influencing the demand for stainless steel plates is increased construction activity worldwide. Lintels, wind posts, and masonry supports are stainless steel plates and strips, which absorb water and control soil erosion. Stainless steel plates are also welded together to create shelf angles for building construction.
AK Steel stated in October 2019 that it had signed a licensing agreement concerning ULTRALUME PHS product which is an aluminised boron press hardenable steel, was involved in this. The material is high-strength, high-formability steel utilised in the automotive sector for hot stamping parts. According to the deal with ArcelorMittal, AK Steel now has exclusive rights to manufacture and distribute ArcelorMittal's ULTRALUME PHS hot stamping product. Its customers in North America and Mexico are likewise allowed to stamp and use the product.
Read More About Stainless Steel Plate Production Cost Reports - REQUEST FREE SAMPLE COPY IN PDF
The domestic contract prices of cold-rolled nickel series stainless steel sheets, such as SUS304, medium and thick plate, and chromium series stainless steel cold rolled sheets, such as SUS430, increased by 5000 yen/tonne in May 2019, as stated by Japan Railway Stainless Steel Co., Ltd. (NSSC). The alloy fee reflects the price increase, and the starting price remains the same.
The global stainless steel plate market is divided into five regions: North America, Asia Pacific, Europe, Latin America, and the Middle East and Africa. The Asia Pacific region is expected to grow during the projected period which is estimated to account for most of the worldwide stainless steel plate market. The market in the Asia Pacific is being driven by an increase in vehicle production, primarily in rising nations such as China and India, and an increase in building activities in the region.
The market for stainless steel plates in North America is also enormous. The region's rapid production and consumption of stainless steel and associated products is a significant contributor to the region's stainless steel plate market's growth. Europe is expected to be a high-potential region for the global stainless steel plate market. The stainless-steel plate market in the region is expected to be driven by an increase in awareness about the benefits of stainless steel in various industrial sectors such as automotive, construction, electronics, and renewable energy.
In terms of revenue, the Stainless-Steel Plate market will grow at a 4.0 percent CAGR over the next five years, with global market size of USD 57870 million by 2026. POSCO, Aperam, Yieh United Steel Steel Corp, Tsingshan Holding Group Shanghai International Trading Co., Ltd., and others are among the leading participants in the Stainless-Steel Sheet Market.
About Author:
Prakhar Panchbhaiya
Senior Content Writer at Procurement Resource
Prakhar Panchbhaiya is an accomplished content writer and market research analyst. With over 4 years of experience in content creation and market analysis encompassing many industries, including pharmaceuticals, nutraceuticals, biochemistry, healthcare, ed-tech, and Food & Agriculture, he has been creating quality content for multiple sectors. He is a Biochemistry major with sturdy backing in a PG diploma in digital marketing, helping in the exhaustive content creation based on extensive research and competitive marketing.