The Growing Demand for Nickel and its Market Overview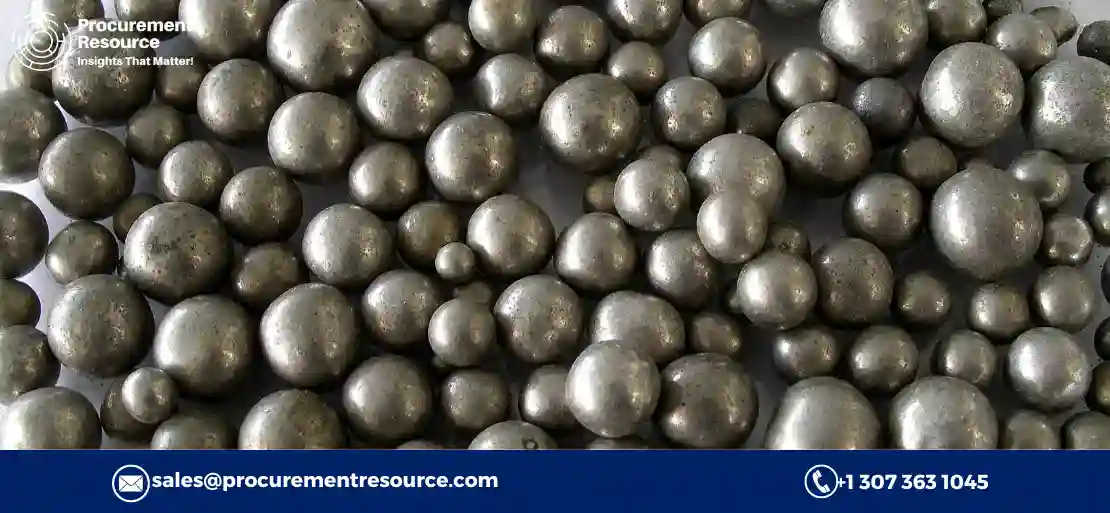 Nickel: What is it?

Nickel (Ni) is a naturally occurring silvery-white, shiny metallic element. The product's outstanding physical and chemical qualities make it a crucial part of many products. The electronic configuration of Nickel is [Ar] 3d84s2 and its density is 8.09 g cm−3. Its primary use is the alloying of metals, particularly chromium and other metals to produce stainless and heat-resistant steels.
Request Access For Regular Price Update of Nickel
Additionally, it is projected that rising exploratory operations by mining corporations, stimulated by alluring commodity prices, will increase the use of Ni metal. The development of the worldwide nickel market will also be aided by rising consumer spending on Ni-based items, such as alloys and batteries, and increasing technological improvement in stainless steel.
Production Process of Nickel

The Lateritic Ore Production Process for Nickel
Through extractive metallurgy, nickel is extracted from laterite ore. The roasting process extracts moisture by extraction. The reduction furnace eliminates nickel oxide and chemically bonded water in the following stage. Nickel is refined using the fluid bed roasting method to achieve 95% purity.
Sulfide Production Process for Nickel
The sulfidic ore is put inside a furnace (containing oxygen) that has already been heated. Smelting ore produces 45% of the nickel that is produced. This phase involves injecting oxygen to get rid of any iron and sulfide remnants. Nickel is refined using the fluid bed roasting method to achieve 99% purity.
Nickel Price Trend

Nickel Powder
North America
Nickel powder prices in the US market showed a mixed pattern due to growing recessionary uncertainties. Participants in the market reported that the LME three-month nickel prices were under pressure and that trading volume was largely constant. Manufacturers reported a stable demand outlook for September and continued to receive nickel consumer orders.
People were hesitant to commit through October due to the market's extreme volatility at the time. Although sources had long projected periodic reductions in steel output, news of closures and speculations of additional suspensions had not yet shocked nickel markets. A few mills taking time off has resulted in a decrease; however, this is not due to demand but rather to the price of electricity.
Asia Pacific
Nickel powder prices in China had a fluctuating trend in response to rising interest rates and a strong US dollar index. The Fed's strict monetary policy is putting pressure on nonferrous metal prices in July. The mills also had high-priced nickel ore stocks from earlier, so they scaled back production to cut losses. However, because of how the macroeconomic environment affected nickel prices and how weak the fundamentals were, nickel prices will continue to fluctuate. Hence, it also impacted Nickel production costs.
In August, nickel prices got insufficient fundamental support as a result of weak demand and rising inventories: Spot premiums have slightly recovered, but spot trading has greatly improved.
Europe
In spite of rising energy prices, the price of nickel powder on the European market showed a mixed pricing trend. Participants in the market claim that despite expected seasonality, nickel powder prices declined in the second half of the year. The third quarter saw no change in the weak and sluggish worldwide demand for nickel from the stainless-steel sector due to high raw material costs and economic uncertainty.
Read More About Nickel Production Cost Reports - REQUEST FREE SAMPLE COPY IN PDF
Prices for electricity and marine freight are among the latter. While several steel mills in Europe, including those producing stainless steel, were obliged to temporarily reduce their output due to rising energy prices, rumors of additional reductions emerged among those involved in the nickel market. As a result, nickel powder's downstream demand remained largely constant. The market is currently incredibly unstable.
Key Market Players of Nickel
Umicore N.V,
American Elements,
Vale S.A.,
MMC Norilsk Nickel PJSC,
Jinchuan Group International Resources Co. Ltd,
Glencore plc,
PT Timah (Persero) Tbk
Recent Developments
BHP ended its support agreement deal to purchase the mining business Noront Resources Limited in December 2021.
All of Mitsui & Co. Mineral Resources Development (Asia) Corp.'s (MMRDA) and Sojitz's shares in CBNC (36% in total) will be sold to Sumitomo Metal Mining Co. Ltd. in December 2021. (SMM). With the share transactions, SMM's ownership percentage in CBNC will rise to 90% from its present 54% of the outstanding shares.
For a future supply of nickel sulphate, Terrafame and Renault Group signed a Memorandum of Understanding (MoU) in October 2021. Through this deal, Terrafame will provide Renault Group with a sizable yearly supply of nickel sulphate, amounting to up to 15 GWh of annual capacity.
About Author:
Prakhar Panchbhaiya
Senior Content Writer at Procurement Resource
Prakhar Panchbhaiya is an accomplished content writer and market research analyst. With over 4 years of experience in content creation and market analysis encompassing many industries, including pharmaceuticals, nutraceuticals, biochemistry, healthcare, ed-tech, and Food & Agriculture, he has been creating quality content for multiple sectors. He is a Biochemistry major with sturdy backing in a PG diploma in digital marketing, helping in the exhaustive content creation based on extensive research and competitive marketing.