Health Benefits of Biotin, Its Uses, Dosage, and Precautions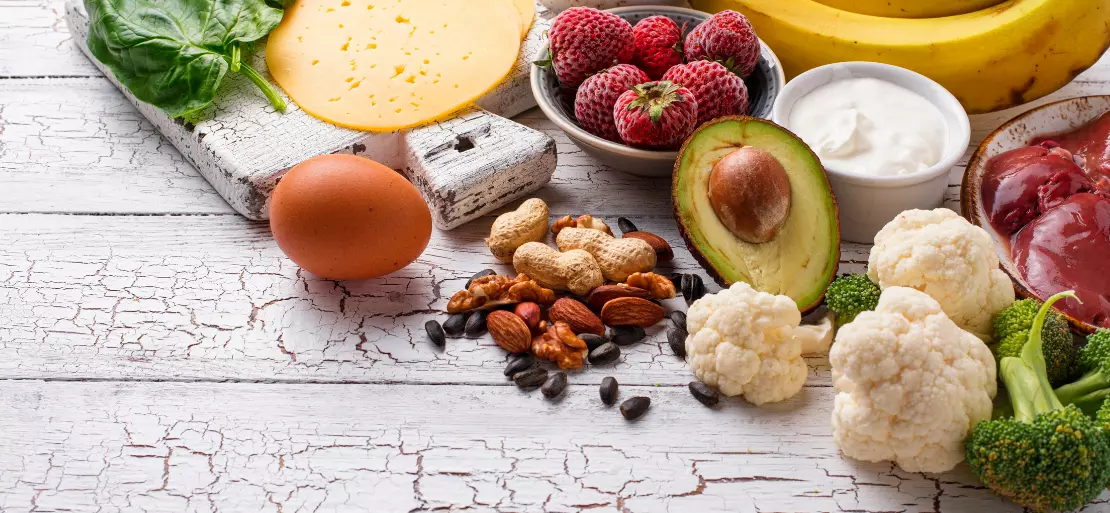 Procurement Resource specialises in offering the most up-to-date prices on a wide range of products. It covers North America, South America, Europe, Asia Pacific, Middle East, and Africa. The procurement blog offers in-depth product and industry research, current market trends, and recent developments.
Biotin or Vitamin B7 is a B vitamin that assists in converting food into energy. It is engaged in various metabolic activities focused on absorbing fat, carbohydrate, and amino acid. It keeps the skin, hair, eyes, liver, and nervous system healthy and is a crucial nutrient during pregnancy as it helps in embryonic growth. The vitamin is present in the daily diet but taking it as a supplement can support healthy hair growth and regulate blood sugar, skin, and nails. The adequate amount for its consumption for youths and adults is 30-100 micrograms per day.
Request Access For Regular Price Update of Biotin
Biotin is readily present in several food and beverage products such as egg yolk, organ meats, milk, salmon, nuts, soybeans, whole grains, cauliflower, bananas, mushrooms, etc. An individual rarely faces its deficiency, and supplementation is debatable due to the lack of data available. Individuals lacking biotin may show symptoms like hair loss or scaly red rash on the skin.
Although it is uncommon but pregnant women may suffer from biotin deficiency. In such cases, it is advised that they take a prenatal vitamin with biotin and folic acid throughout pregnancy to enhance the baby's health. Biotin is essential, but it can also be harmful to the infant; thus, further biotin supplementation isn't advised.
The vitamin is an important energy source and plays a crucial role in maintaining body function. It can also help prevent some medical ailments such as hypoglycemia, hyperlipidemia, glucose control especially in obese patients with diabetes, etc.
Read More About Biotin Production Cost Reports - REQUEST FREE SAMPLE COPY IN PDF
On the other hand, excessive intake of vitamins can adversely affect health. For instance, high biotin levels might cause false positives in thyroid testing. Additionally, other side effects may include nausea, cramping, and diarrhoea. It might cause a loss of pantothenic acid (B5) in the intestines leading to skin conditions like cystic acne.
The demand for biotin is primarily being driven by the growing rate of the population worldwide. The ever-increasing consumer awareness regarding the health benefits of biotin like improved skin, hair, and nails, is furthering the market demand. In addition, growing health concerns among people have led to a shift toward including dietary supplements in their diet, thus resulting in high market demand.
Recent trends like the development of the personal care market paired with the demand for natural ingredients and sources (like food, herbs, roots, oil, vitamins, etc.) lead to the product's need. Furthermore, the presence of the COVID 19 virus vitamins and supplements to boost immunity and promote health surged in demand, further augmenting the market's potential.
The popularity of the supplements can be attributed to social media and strategic marketing, which targets the right audience for the product. Many brands and manufacturers depend on social media platforms to promote their products. Newer innovations in the supplements, such as introducing gummies that are easy to consume and promote hair, nail, and skin wellness, etc., are witnessing a surge in demand. Furthermore, recent product launches like introducing vegan gummies are creating growth opportunities for a broader consumer base. Such strategies are leading to the industry's expansion.
To summarise, there are many advantages of the biotin vitamin and massive demand from the consumer base worldwide for such vitamins and supplements that are easy to consume. In today's time, where there is an increased focus on health concerns, diet, and proper nutrition, the demand for supplements will continue to witness growth. Besides, the new innovative strategies like producing vegan gummies are further accelerating the biotin market.
About Author:
Prakhar Panchbhaiya
Senior Content Writer at Procurement Resource
Prakhar Panchbhaiya is an accomplished content writer and market research analyst. With over 4 years of experience in content creation and market analysis encompassing many industries, including pharmaceuticals, nutraceuticals, biochemistry, healthcare, ed-tech, and Food & Agriculture, he has been creating quality content for multiple sectors. He is a Biochemistry major with sturdy backing in a PG diploma in digital marketing, helping in the exhaustive content creation based on extensive research and competitive marketing.