How an Improved Risk & Disruption Process Lowers Costs and is Beneficial for a Business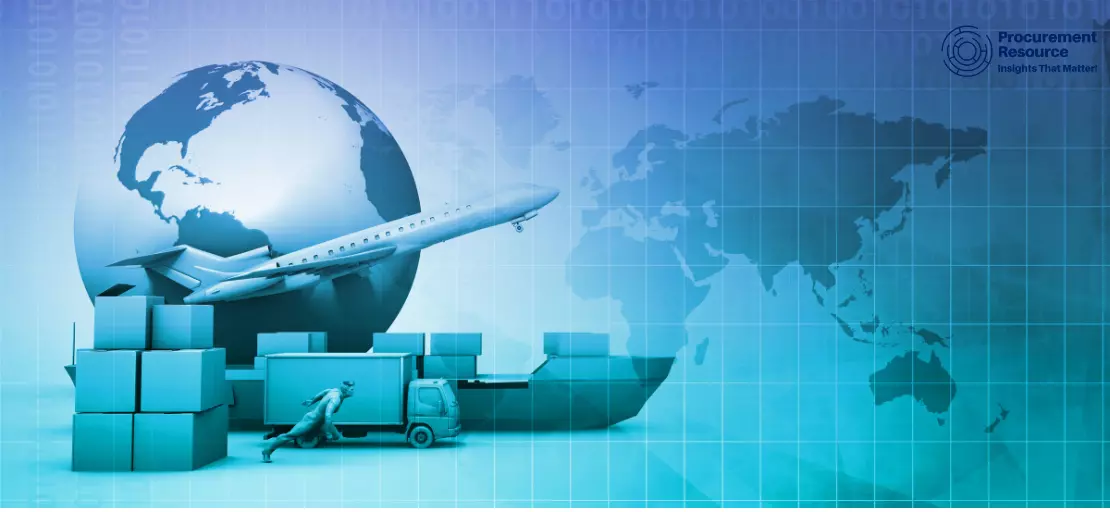 Ongoing Improvement and Risk Management Systems have always been necessary for comprehending supply chain and organizational success. This is remarkably accurate promptly when organizations are involved in securing reliable supply lines, risk mitigation, cost reduction, business continuity, and others.
Procurement professionals undergo an evaluation to determine their ability to oversee costs, handle supplier risk, implement environmental guidelines, and expend in an ethical manner. Despite this, these benchmarks are not the only ones that make up an efficient risk management strategy. Correspondingly, these systems have gone through revision and reevaluation since the beginning of COVID-19 and its effect on supply chains. As a matter of fact, multiple supply leaders are still grappling with integrating, combining, and leveraging systems in order to handle risk, lower disruption in supply and their Total Cost to Serve.
There are ways to enhance supply dependability and resilience, minimise expense, and mitigate disruption. The PDCA, FMEA, and DARE models can improve risk management systems.
PDCA (Plan, Do, Check, and Act) is an established model for continuous improvement in processes, supply chains, and organizations. Toyota uses it as an improvement framework and is held responsible for the company's success.
As per the (ASQ), the American Society of Quality, PDCA comprises the following steps:

Plan - Identifying a prospect and preparing a supply chain improvement or cost reduction without compromising an organisation's service or quality level deals.
Do - The changes are tested and conducted in a small-scale study.
Check - The test is reviewed, the results are analysed, and the findings are identified.
Act - The lessons discovered during the study are implemented, and even if the changes fail to work, the cycle is repeated with a different strategy. In case of success, the things learned are incorporated into more comprehensive changes. The data procured is used in planning new advancements, which starts the cycle again.
FMEA (Failure Modes and Effects Analysis) is an assertive method for leaders in business. The means are adequate to ensure the process is thoroughly judged and understood, and sustainable strategic responses to issues negatively impacting the organisations are prioritised. It is wise to deduce that all business issues are not equal. FMEA is supported by a problem's Risk Priority Number (RPN) ranking from 1 to 10.
RPN's formula is S (Severity) x O (Occurrence) x D (Detection). It will be established that RPNs as S-RPNs or Supply Risk Priority Numbers for the purposes. The highest S-RPN means the highest supply line risk. On the other hand, the lower the S-RPN, the lower the supply line risk.
The DARE (Design for Agile Resilient Efficiency) model allows the reduction or removal of system waste, complexity, and non-value-add elements. It is developed for reducing total costs to operate radically, and the entire ownership cost is a driving factor of operational cohesiveness and simplicity.
Significant cost reduction and innovation can be learned when the obstacles have been identified and run through either one of the Problem-Solving Models (PDCA or DMAIC).
The DARE model incorporates the PDCA Model after determining supply chain improvement opportunities and cost reduction.
Executing the DARE Model

Step 1: Performance can be examined using the Profit and Loss Statement, Cash Flow Statement and Cash-to-Cash Cycle Time Report.
Step 2: opportunities are selected from the DOWNTIME categories, Six Big Loss categories, and VUCA Categories. The FMEA process is added here in order to determine S-RPN's Risk Priority Numbers for these categories.
Step 3: Projects are developed employing one of the PDCA or DMAIC models for improving the situation.
Step 4: The Profit and Loss Statement, Cash Flow Statement, and Cash Cycle Time Report are compared after making improvements in the original reports. Also, the S-RPNs are determined following the modifications (they should be significantly lower).
Step 5: The extent of gap closure is determined.
Step 6: Repeat the same process.
About Author:
Prakhar Panchbhaiya
Senior Content Writer at Procurement Resource
Prakhar Panchbhaiya is an accomplished content writer and market research analyst. With over 4 years of experience in content creation and market analysis encompassing many industries, including pharmaceuticals, nutraceuticals, biochemistry, healthcare, ed-tech, and Food & Agriculture, he has been creating quality content for multiple sectors. He is a Biochemistry major with sturdy backing in a PG diploma in digital marketing, helping in the exhaustive content creation based on extensive research and competitive marketing.