Industrialisation and Favourable Government Policies are Enhancing the Development of Global Wind Energy Market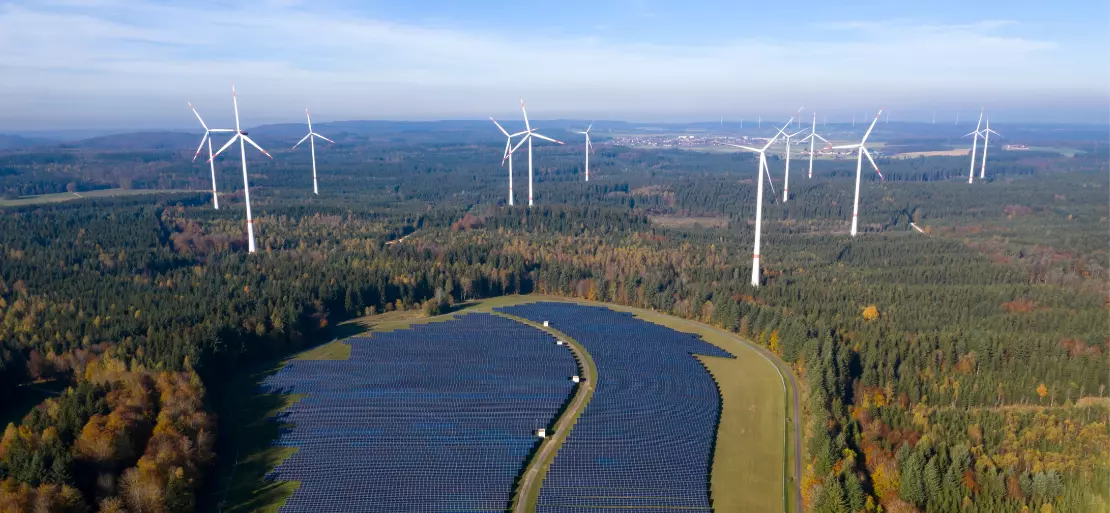 Various governments worldwide have enacted stringent regulations and policy measures in response to the rise in CO2 emissions from the utility sector. On the other hand, regulators have implemented favourable policies and schemes to encourage the adoption of clean energy technologies such as wind energy. Again, rapid industrialisation in developing countries will increase energy demand, complementing the wind energy market outlook.
The utility segment accounted for more than 95 percent of the global wind energy market. The growing population in developing countries and increased investment in industrial infrastructure development have increased the demand for electricity over the years. Furthermore, governments worldwide are enacting favourable incentives, such as feed-in tariffs for wind energy, to supplement the growing market demand for clean energy technologies.
With leading wind power markets such as India, China, and Australia, Asia Pacific is the world's largest wind power market. Encouraging growth, particularly in China, is expected to propel it to the top spot during the 2019-2027 period. The Chinese wind power market is dominated by its onshore segment, with new installations totalling 48.94 GW in 2020, bringing the total onshore wind capacity to 278.32 GW in 2020.
Request Access For Regular Price Update of Wind Energy
Chinese manufacturers dominate the Chinese wind power market. Goldwind was the leading turbine manufacturer in China by 2020, followed by Envision and Mingyang. Three major foreign manufacturers, namely Vestas, Siemens-Gamesa, and GE, account for the small non-Chinese presence. The leading countries in the Asia region include India, which had an installed wind capacity of around 38.62 GW by 2020 and added around 1.11 GW in the same year. The Indian government sets a target of 60 gigatonnes by 2022. To meet the target, the number of projects is expected to skyrocket over the next two years, driving up demand for wind power in the country. Acciona Energia SA, Duke Energy Corporation, Electricité de France (EDF) SA, Orsted AS, NextEra Energy Inc., and E. ON SE. are some of the leading players in the market of wind power.
Read More About Wind Energy Production Cost Reports - REQUEST FREE SAMPLE COPY IN PDF
In February 2021, Continuum Wind Energy Ltd, which is sponsored by Singapore-based Clean Energy Investing Ltd, an indirect wholly-owned subsidiary of a Morgan Stanley fund entity, New Haven Infrastructure Partners, announced plans to issue its first green bond worth USD 500-600 million and list it on the Singapore Exchange. The profits generated will be used to refinance project debt at six of the company's operating entities and to build wind farms in India. This will likely help the market to grow.
Furthermore, the South Korean government signed a USD 43 billion deal in 2021. As the country strives to achieve carbon neutrality by 2050, it is expected to be the world's largest offshore wind power complex. The agreement involves 33 different entities, including regional governments, KEPCO, and significant private firms such as Doosan Heavy Industries & Construction and SK E&S. The wind energy market is led by prominent players such as Duke Energy Corporation, Orsted AS, NextEra Energy Inc., Acciona Energia SA, Electricité de France (EDF) SA, and E.ON SE.
About Author:
Prakhar Panchbhaiya
Senior Content Writer at Procurement Resource
Prakhar Panchbhaiya is an accomplished content writer and market research analyst. With over 4 years of experience in content creation and market analysis encompassing many industries, including pharmaceuticals, nutraceuticals, biochemistry, healthcare, ed-tech, and Food & Agriculture, he has been creating quality content for multiple sectors. He is a Biochemistry major with sturdy backing in a PG diploma in digital marketing, helping in the exhaustive content creation based on extensive research and competitive marketing.