The Market Overview of Plum and its Growing Demand as a Fruit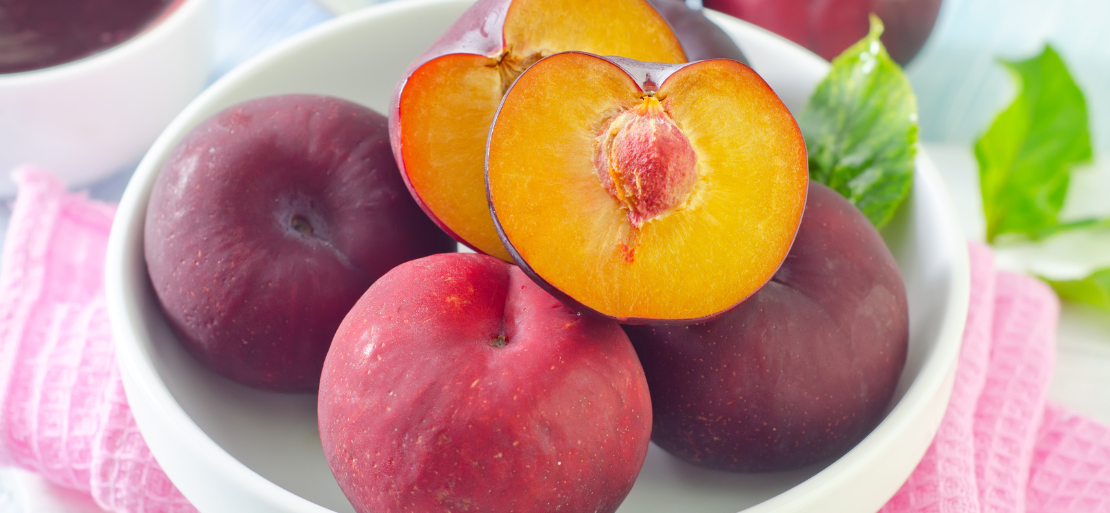 Plum is a fruit in the genus Prunus that can be found in clusters with other fruits in the rose family such as peaches, cherries, and apricots. The orientation of shoots, leaves, and flowers is the primary feature that distinguishes all these fruits into separate subgenera.
The number of existing plum species is estimated to be between 19 and 40 by taxonomists. Only two species, the European plum (Prunus domestica) and the Japanese plum or Japanese apricot (Prunus mum), are of global commercial significance and have earned widespread appreciation. Plums were utilised for therapeutic purposes in ancient China before they were consumed as a fruit.
When creating an extract or concentrated juice from plums, the dried Japanese plums known as Umeboshi, or Japanese salted plums or pickled plums are used. Umeboshi plums are created through the lactic acidification of Japanese plums, shiso leaves, and sea salt. Regardless of that the extraction is in short supply, and the businesses may or may not utilise artificial colours or preservatives.
Plum extract has garnered great popularity as both a product and an ingredient among manufacturers, making it a profitable B2B and B2C product. The plum extract market may be classified into application, form, product type, and distribution channels. Further to this, this market can be segregated into gastronomic, health supplements, foods & beverages, skincare, and patisserie. The plum extract market is also classified into liquid, paste, powder, and solid forms. Similarly, on the basis of product type the market may be divided into three categories: natural, organic, and artificial.
Plum extract is a reservoir of natural minerals such as sodium, magnesium, iron, phosphorous, and potassium and hence provides a great support in dealing with a wide range of issues such as obesity, diabetes, osteoporosis, constipation, alcohol poisoning, age-related cognitive impairment, atherosclerosis, cancer, hypercholesterolemia, hyperlipidemia, weight loss, anaemia, anxiety, influenza, muscular degeneration, and others.
The plum extract market is growing in popularity due to its medicinal properties as well as culinary applications such as using plum extract in sauces, dips, and marinades. Umeboshi plum extract's salty and sour characteristics make it an ideal addition to rice recipes. Because plum extract contains a significant amount of citric acid, it can also be used to make vinegar.
Request Access For Regular Price Update of Citric Acid
The European countries that dominate in the production and export of plum extract are Spain, France, and Italy, followed by Asian countries such as China, Korea, Japan, Hong Kong, and others. Significant amounts of plum extract are produced in countries such as Australia, Germany, the United States of America, and the Netherlands.
Swanson Health Products, Hong SsangRi, HUZHOU N.B.C. BIOLOGICAL MATERIAL CO, LTD., MUSO co., Ltd., NATIVE EXTRACTS, MIKI Corporation, and others are among the prominent players driving the global plum extract market.
Pre-cooling, heat treatment, cold storage, controlled atmosphere storage, and edible coatings are some of the most widely utilised modern handling methods. This chapter focuses on recent advancements in plum harvesting and handling practises that do not jeopardise the nutritional content of the plum fruit.
About Author:
Prakhar Panchbhaiya
Senior Content Writer at Procurement Resource
Prakhar Panchbhaiya is an accomplished content writer and market research analyst. With over 4 years of experience in content creation and market analysis encompassing many industries, including pharmaceuticals, nutraceuticals, biochemistry, healthcare, ed-tech, and Food & Agriculture, he has been creating quality content for multiple sectors. He is a Biochemistry major with sturdy backing in a PG diploma in digital marketing, helping in the exhaustive content creation based on extensive research and competitive marketing.