Market Trend of Tryptophan, Its Types, Health Benefits, and Right Dosages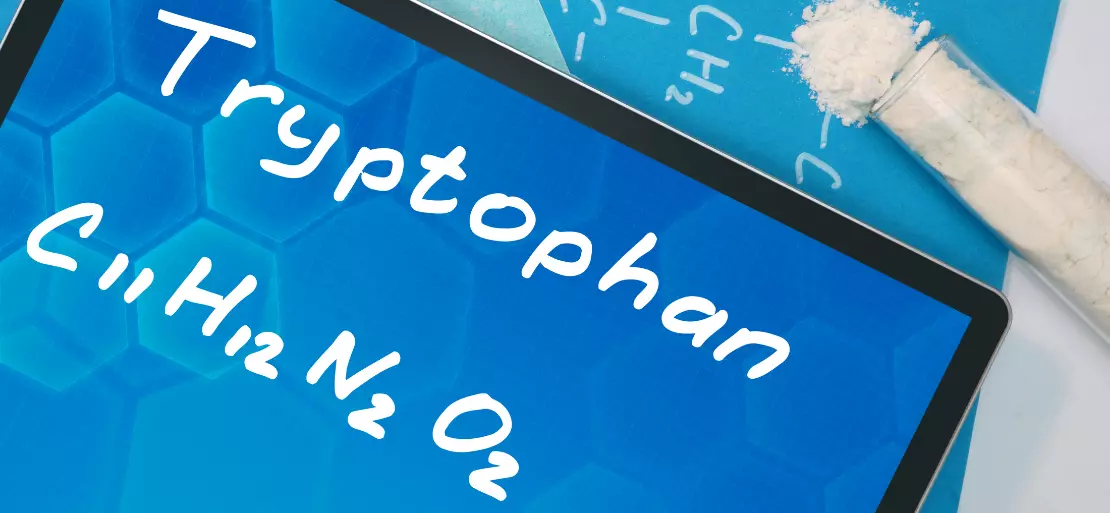 Procurement Resource specialises in the most up-to-date prices for Tryptophan. Each of our product price databases is protected by a comprehensible graphing device dating back to 2014. It covers North America, South America, Europe, Asia Pacific, the Middle East, and Africa. Our procurement blogs present well-researched and in-depth product and industry information, current market trends, and the latest developments.
Tryptophan is a vital amino acid that the human body cannot produce and must be acquired from food, primarily animal or plant-based protein sources. After being extracted from casein, a protein present in milk, tryptophan was identified in the early 1900s. A few years later, its molecular structure was discovered. Serotonin, a mood stabiliser, melatonin, which helps regulate sleep patterns, niacin, or vitamin B-3, and nicotinamide, also known as vitamin B-3, are all produced by tryptophan.
It is essential for various metabolic actions that affect mood, cognition, and behaviour in humans. Experients with tryptophan removal have revealed that tryptophan has a favourable effect on factors like mood, depression, learning how to remember things, visual perception and controlling aggression.
Request Access For Regular Price Update of Tryptophan
Tryptophan is present in both synthetic and natural forms and is thus divided into two types: natural and artificial. In the supplement market, tryptophan is widely used, and manufacturers are further launching products with tryptophan as an active ingredient. It is currently being used in functional foods and beverages and is an ingredient in gym supplements too.
The tryptophan market is divided into four categories based on its application:
Food and Beverage Industry
Pharmaceutical Industry
Cosmetic Industry
Animal Feed
As the world economy improves, Tryptophan growth in 2021 will differ significantly from the previous year. According to our most recent research, the global Tryptophan market in 2021 was USD 420.6 million in 2021 and is expected to rise in 2022. It is projected that the global Tryptophan market will increase at a CAGR of 10.1 percent, reaching USD 823 million in 2028.
Read More About Tryptophan Production Cost Reports - REQUEST FREE SAMPLE COPY IN PDF
The global tryptophan market is divided into seven regions based on geographies: Western Europe, Latin America, Eastern Europe, North America, Asia Pacific, excluding Japan, and the Middle East and Africa. Tryptophan is utilised as an active ingredient in supplements worldwide, but it is most popular in North America and the Asia Pacific. Governments have long sought to increase agricultural output to eliminate hunger and malnutrition. In recent years, China and India have increased their agricultural productivity by using biotechnology, and these trends are slowly being adopted in Africa and the Middle East. The widespread application of all macro and micronutrients to improve crop yields has yielded positive results and is now in great demand.
The World Health Organisation has focused on biofortification to improve human health in regions where nutrients are scarce. The biofortification of crops with amino acids in areas where these nutrients are insufficient is a priority. Most African countries import major food crops fortified with these amino acids, particularly maize crops. These amino acids are also a valuable complement for the most discerning customers.
The World Health Organization has focused on biofortification to improve. In affluent countries, a health-conscious movement is gaining popularity. During the forecast period of 2022-2028, the tryptophan market is likely to be driven by consumer knowledge of the health advantages of various substances added to food products, including tryptophan, and an overall increase in the number of health-conscious customers.
Some of the global market players participating in the Tryptophan market include, Evonik Industries, Amino GmbH, Avantor Performance Materials LLC., Yamei, Aspartame, CJ CheilJedang Corp, and AJINOMOTO Co., Inc.
About Author:
Prakhar Panchbhaiya
Senior Content Writer at Procurement Resource
Prakhar Panchbhaiya is an accomplished content writer and market research analyst. With over 4 years of experience in content creation and market analysis encompassing many industries, including pharmaceuticals, nutraceuticals, biochemistry, healthcare, ed-tech, and Food & Agriculture, he has been creating quality content for multiple sectors. He is a Biochemistry major with sturdy backing in a PG diploma in digital marketing, helping in the exhaustive content creation based on extensive research and competitive marketing.