Numerous Applications of Nylon Makes It a Popular Raw Material for Widespread Commercial Purposes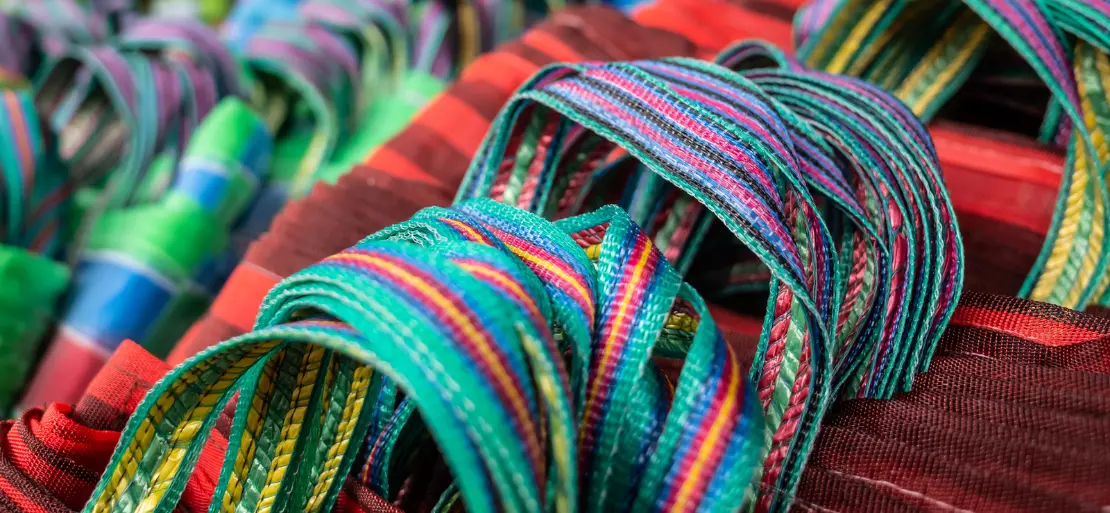 Nylon is a term for synthetic polymers made up of polyamides. It is a silk-like thermoplastic made primarily of petroleum that can be melted into fibres, films, or shapes. Nylon polymers can be mixed with various additives to produce a wide range of property variations and hence have found extensive commercial use in fabric and fibres (apparel, flooring, and rubber reinforcement), shapes (moulded parts for automobiles, electrical equipment, and so on), and films. Therefore, it is rightly termed as a versatile polymeric material that is used in numerous industries, for instance, nylon fibre is used in making airbags of vehicles and in professional volleyball nets.
Because of their high tensile strength and ability to withstand high temperatures, more than one-fifth of nylon six fibres and roughly one-third of nylon 66 fibres are used to manufacture tyre cords. The demand for these fibres is expected to rise further as the production of automotive tyres increases. These fibres are also used in the production of automotive airbags. Customers prefer airbag-equipped vehicle variants as awareness of the benefits of airbags as a security feature grows. Furthermore, many vehicle owners are custom-fitting airbags into their vehicles, which bodes well for global market growth.
Request Access For Regular Price Update of Nylon
Though the automotive industry slowed in most parts of the world in 2019, it is anticipated to increase in the upcoming years because of increased sales of electric vehicles. The government heavily subsidises electric vehicles; for example, the Norwegian government has exempted all e-vehicles from non-recurring vehicle fees to boost sales, which will create lucrative growth opportunities for tyres and other automotive components manufacturers.
The automotive industry reports for a sizable portion of the global nylon market. Because of the high usability of the resin and fibre in automobiles in the form of tyre cords, airbags, and injection moulded components, the automotive segment generates a lot of money. Plastics are in high demand in the automotive industry to reduce vehicle weight and improve fuel efficiency. Engineering plastics such as nylon are expected to play a significant role as electric vehicle sales increase, and proper infrastructure to support the market growth of electric vehicles is established.
Read More About Nylon Production Cost Reports - REQUEST FREE SAMPLE COPY IN PDF
Additionally, there is a growth in the demand for sustainable polymeric products and nylon plays an important role in the development of such commodities, such as Longchamp a French company is manufacturing bags made of waste nylon.
Pacific is the largest market for nylon, accounting for approximately, and is expected to proliferate during the forecast period, owing to increased manufacturing capacity. China is the Asia Pacific region's largest market. Various government initiatives, such as China Manufacturing 2025, encourage the use of energy-efficient automobiles to promote lightweight vehicles. This is expected to propel the market in this area.
REQUEST FREE SAMPLE of Nylon Industry Report
Furthermore, the Chinese defence industry has begun to incorporate 3D printing technologies in the production of interior products that require plastics. This technology creates lightweight products that open new market opportunities. Nylon resin from Southeast Asian countries for use in packaging, aerospace, and electrical industries, among others, has seen an increase in prices. Owing to these reasons, Asia Pacific is expected to dominate the market under consideration in the near future.
About Author:
Prakhar Panchbhaiya
Senior Content Writer at Procurement Resource
Prakhar Panchbhaiya is an accomplished content writer and market research analyst. With over 4 years of experience in content creation and market analysis encompassing many industries, including pharmaceuticals, nutraceuticals, biochemistry, healthcare, ed-tech, and Food & Agriculture, he has been creating quality content for multiple sectors. He is a Biochemistry major with sturdy backing in a PG diploma in digital marketing, helping in the exhaustive content creation based on extensive research and competitive marketing.