Overall Market Trend of Iron Ore and Its Uses, Production, and Demand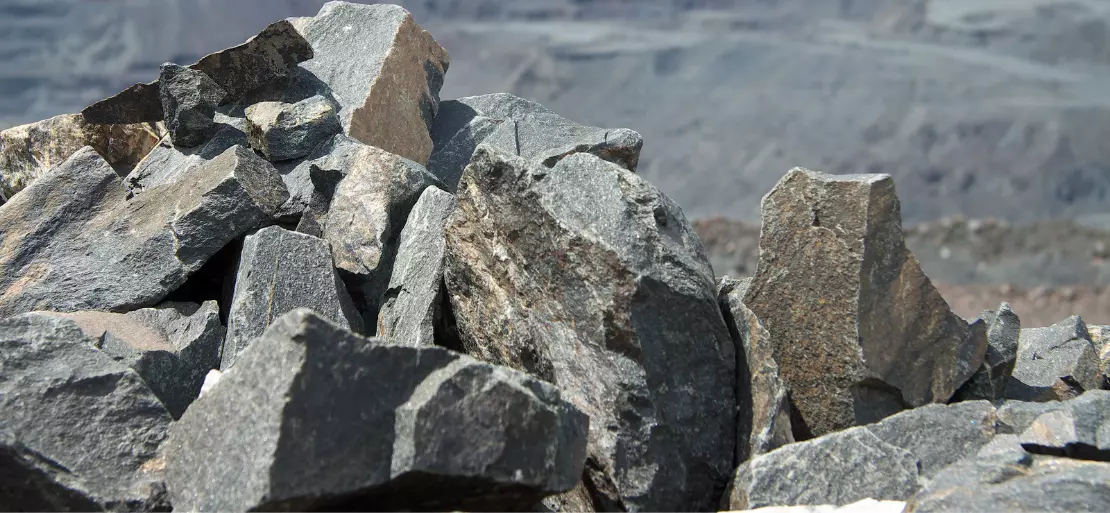 Procurement Resource specialises in the most up-to-date prices for Iron Ore. Each of our product price databases is protected by a comprehensible graphing device dating back to 2014. It covers North America, South America, Europe, Asia Pacific, the Middle East, and Africa. Our procurement blogs present well-researched and in-depth product and industry information, current market trends, and the latest developments.
Sedimentary rocks are home to the world's most major iron ore reserves. They originated due to chemical processes involving iron and oxygen in both marine and freshwater environments. From paper clips to vehicles to skyscraper steel beams, these iron ores have been mined to make practically every iron and steel object we use today.
Request Access For Regular Price Update of Iron Ore
Steel manufacturing is the primary driver of worldwide iron ore demand, making iron the most widely used industrial metal on the planet. Iron ore is the fundamental source of iron for the worldwide iron and steel industry. As a result, it is required to produce steel, which is necessary to preserve a robust industrial base. Steel is made from approximately 98 percent of Iron ore. Iron ore is mined in more than 50 nations. The top seven producing countries generate around three-quarters of total global output. Australia and Brazil dominate iron ore exports, with each country accounting for more than a third of overall exports.
Australia is the nation's biggest iron ore manufacturer, with output expected to reach 900 million tonnes in 2020, accounting for about 37.5 percent of global production. The country also has the world's most significant crude iron ore reserves, estimated at roughly 50 billion tonnes by the US Geological Survey.
Iron ore mining is a massive sector in Australia, and exports of the material bring in millions of dollars per year for the authorities. Many of the world's leading iron ore mining corporations have set up shop in the country, particularly in Western Australia's Pilbara area, where most of the country's deposits are found.
Read More About Iron Ore Production Cost Reports - REQUEST FREE SAMPLE COPY IN PDF
Since 2015, the global iron ore market has grown at a compound annual growth rate CAGR of 4.8 percent, reaching about USD 136,145.5 million in 2019. The iron ore market was estimated at 2.1 billion metric tonnes in 2020. The year 2020 saw a decrease primarily due to the implementation of lockdown and social distancing policies in many nations and a global economic downturn brought on by the COVID-19 pandemic and the measures taken to contain it. At a CAGR of 0.6 percent, the market is predicted to expand marginally from USD 130,892 million in 2021 to USD 132,496.9 million in 2023, before declining to USD 129,444.0 million in 2030. It is projected that the international iron ore market will reach 2.7 billion metric tonnes in 2026, growing at a CAGR of 3.7% throughout 2021-2026.
Brazil produced 400 million tonnes of iron ore in 2020, somewhat less than in 2019, but still accounting for around 17% of world production. Based in Rio de Janeiro, Vale operates the Carajás Mine in Brazil's northern state of Pará, which is one of the world's largest iron ore mines. Vale has a significant presence in the country and is the world's largest iron ore producer. Brazil is second only to Australia in terms of crude iron ore reserves, at 34 billion tonnes
China produced an anticipated 340 million tonnes of iron ore in 2020, making it third among the world's top iron ore producers. China is also the world's largest steel consumer, combining local production with additional imports to feed its massive steelmaking industry, producing more than half of the world's steel. China's crude iron ore reserves are believed to exceed 20 billion tonnes, with Liaoning, Sichuan, Hebei, Inner Mongolia, and Shanxi among the most resource-rich provinces.
India exported 230 million tonnes of iron ore in 2020, accounting for a little over 10% of global output. Although resources may be found throughout the country, Odessa, Jharkhand, Karnataka, and Chhattisgarh are particularly rich. The state-owned National Mineral Development Corporation (NMDC), India's largest producer, produced more than 31 million tonnes in the 2019-20 fiscal year.
The iron ore market comprises companies that mine iron ore and sell its ores and concentrates. Except for iron ore produced at iron and steel mills, the industry includes companies that develop mine sites, mine and beneficiate iron ore, and manufacture sinter iron ore. Crushing, grinding, and washing of iron ore and additional beneficiation activities such as drying, sintering, concentrating, calcining, and leaching are all part of the process.
About Author:
Prakhar Panchbhaiya
Senior Content Writer at Procurement Resource
Prakhar Panchbhaiya is an accomplished content writer and market research analyst. With over 4 years of experience in content creation and market analysis encompassing many industries, including pharmaceuticals, nutraceuticals, biochemistry, healthcare, ed-tech, and Food & Agriculture, he has been creating quality content for multiple sectors. He is a Biochemistry major with sturdy backing in a PG diploma in digital marketing, helping in the exhaustive content creation based on extensive research and competitive marketing.