Phenyl Ethyl Alcohol Market Applications and its Major Players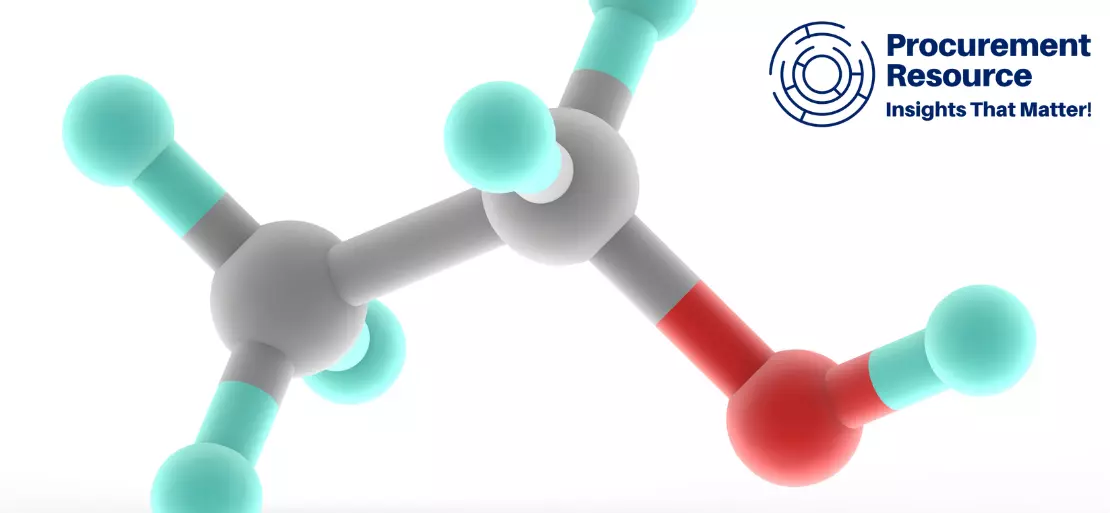 Phenyl Ethyl Alcohol is an organic, water-soluble, colourless compound consisting of a phenethyl group (C6H5CH2CH2) attached to OH. It is available naturally and is used in several essential oils due to its pleasant floral (roselike) odour. It appears as a clear oily liquid with a sweet rose fragrance.
The compound is naturally present in wines and grapes and can be discovered in essential oils derived from plants, including hyacinth, ylang-ylang, and carnation.
Phenethyl alcohol can be obtained by two methods, the standard process being the Friedel-Crafts reaction which takes place by combining ethylene oxide and benzene in the presence of aluminium trichloride.
Request Access For Regular Price Update of Phenyl Ethyl Alcohol
Industrially, it can be produced by reacting ethylene oxide and phenyl magnesium bromide. The biotransformation from L-phenylalanine can also be made utilising immobilised yeast Saccharomyces cerevisiae. Also, the reduction of phenylacetic acid employing sodium borohydride and iodine in THF results in the product.
Due to its properties, including antibacterial, low toxicity, and fragrance, it finds use in pharmaceuticals, cosmetics, and perfumes. It is also employed as a preservative in products such as cosmetics, soaps, and personal care. It finds application in food production due to its fragrant properties that help create flavours and fragrances with floral-rose hints.
It is found that phenethyl alcohol can be used in a masking fragrance that can help reduce skin damage caused by nonenal. As a result of this, the product is witnessing increased demand.
Read More About Wheat Starch Production Cost Reports - REQUEST FREE SAMPLE COPY IN PDF
The product is used as a critical ingredient to assist in olfactory dysfunction (OD) or loss of smell, furthering its research and development. It can also be used as an antifungal agent in vulvovaginitis or vaginal inflammation cases.
Due to its organoleptic properties, it is extensively used in making fermented foods, wine, etc. Furthermore, it is added to several other products, including candy, pudding, and gelatine, propelling industry demand.
Its use in various laundry & home care products, like air fresheners, detergents, soaps, etc., boosts the market growth. The launch of newer product offerings is furthering the market's potential.
Harmony Organics is a leading manufacturer of Aroma Chemicals for flavour and fragrance end-user industries. They have the flagship Phenyl Ethyl Alcohol product with a production of 6000 Tons annually. They are the biggest PEA producer and the second largest globally. Their manufacturing will be around 8500 tons annually by March 2022.
Eternis Fine Chemicals Ltd is a crucial PEA manufacturer that has had a footprint in the fragrance and flavour industry for ages. It was based in India initially as Hindustan Polyamides and Fibres Limited (HPFL) and was re-patented as Eternis Fine Chemicals Ltd in 2015.
The Mariwala family handles the aroma chemicals giant. The company has headquarters in Mumbai with three industrial facilities in the State of Maharashtra. Annually, its production capacity is around 40,000 tonnes of Aroma Chemicals with a revenue of more than USD 135 million. They employ about four hundred and fifty employees and completed their first acquisition in 2018, which added Aims Impex in India. Their operations have been steadily rising with capacity expansions in other manufacturing facilities.
About Author:
Prakhar Panchbhaiya
Senior Content Writer at Procurement Resource
Prakhar Panchbhaiya is an accomplished content writer and market research analyst. With over 4 years of experience in content creation and market analysis encompassing many industries, including pharmaceuticals, nutraceuticals, biochemistry, healthcare, ed-tech, and Food & Agriculture, he has been creating quality content for multiple sectors. He is a Biochemistry major with sturdy backing in a PG diploma in digital marketing, helping in the exhaustive content creation based on extensive research and competitive marketing.