Electric Car Manufacturing Shouldn't Be Delayed Due to Supply Disruption for Lithium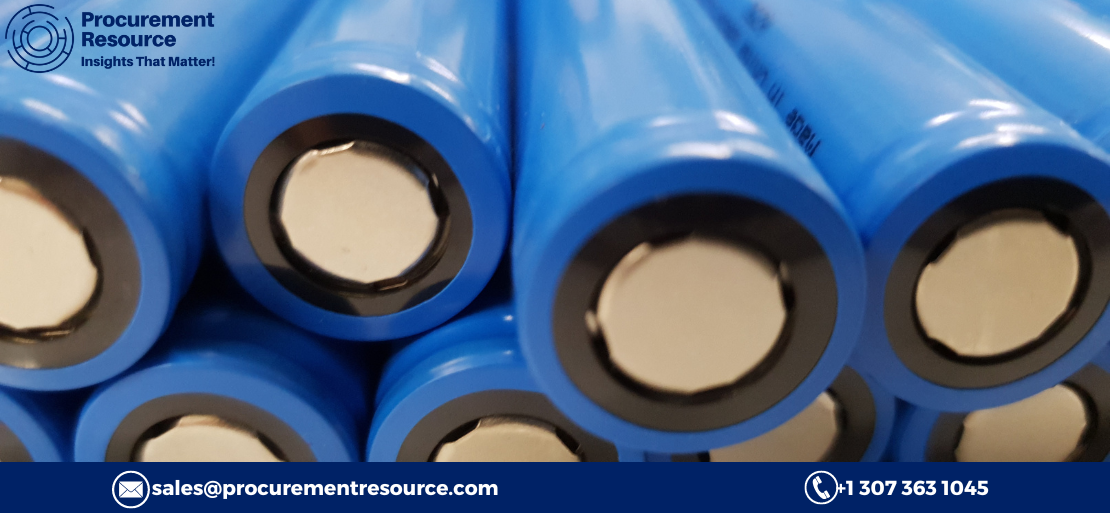 Due to the frail supply chains and lack of critical materials, the production of lithium-ion batteries could witness a demand shortage. It is essential to take collective action in order to stimulate supply sustainably as well as support the shift to renewable energy on the course.
Till 2030, the extreme shortage of semiconductors presently lacerating most of the world's automobile industry, will not be the case in future. But till then, a scarcity of one more critical material, lithium, is impacting the world negatively.
Lithium is a white powdery metal that is employed in a wide range of rechargeable batteries that power electric vehicles (EVs) and stock electricity generated using renewable resources. Thisimminent supply shortage, if left unaddressed via collective action, could majorly set back the shift from fossil fuels to renewable energy and cause the worldwide war against climate change.
Request Access For Regular Price Update of Electricity
The race for securing future lithium sources and diversifying supply chains worldwide is on. The top automakers and battery manufacturers are contending to make long-lasting contracts with refiners and miners. Nations with major-scale auto industries are attempting to make their own regional lithium-ion battery supply chains with lithium reserves and other crucial battery materials, like nickel, using them as leverage to construct domestic battery industries.
At present, the primary challenge is to understand how to address the prevalent lithium crisis in an economically and environmentally sustainable way. This will demand collective action from all players in the value chain. Refiners, automotive OEMs, financiers, Mining companies, and battery manufacturers should collaborate with NGOs, stakeholders, and governments to make sure that lithium-based battery projects stick to the best environmental practices. Also, to give suitable advantages to countries and local communities. Global partners ought to deliver the expertise, technology, and market access required for nationwide and local battery-related projects to evolve as commercially viable.
Why is Lithium So Vital

The enhanced performance and declining cost of lithium-ion batteries in the past decade have majorly boosted the adoption of trucks and electric cars. It is anticipated that such trends, if continued, will be a significant reason why BCG forecasts about vehicles being powered solely by electric batteries will exceed the ones that use gasoline-powered internal combustion engines.Toll 2035, BCG predicts that 59% of all light vehicles sold worldwide will be battery-electric vehicles (BEVs).
Lithium-ion batteries are also employed in 90% of global grid energy storage, particularly solar and wind energy. Endeavours like the plan by the EU to lower its reliance on Russian natural gas by two-thirds, which in part depends on revved era of renewable energy, will immensely boost battery storage demand.
Some other minerals, including manganese, nickel, and cobalt, are significant in many kinds of lithium-ion batteries. But lithium holds the most importance as it is used to make cathodes, which is a crucial element in every kind of lithium-ion battery. In the future, it will be required in high-capacity anodes. Additionally, lithium is added to electrolyte solutions that enable ions to progress between the cathode and anode inside batteries, permitting them to deliver power and store energy.
Naturally, substitutes of lithium-ion batteries as storage alternatives for power grids and vehicles are under development. In the projection period, however, none of these will deliver the mic of weight, cost, and volumetric energy density of lithium-ion batteries. Nor will their production be able to reach the scale required for the vast volumes needed.
Lithium Supply Challenge

The supply crisis will only hit slowly. Although lithium prices have risen by ten times in the previous two years, there's sufficient capacity to meet expected demand by 2025 hopefully by 2030 if adequate recycling operations reach online. Following that, regular shortages are anticipated.
Presuming that the entire new lithium-mining projects regarded as probableby the industry go into functioning and a significant expansion of lithium-recycling projects, in 2030, lithium supply will likely fall short by 4% in the anticipated demand. Itis about 100,000 metric tons of lithium carbonate equivalent (processed raw lithium form). Till 2035, the gap in supply will likely be acute (at least 24% less than demand or 1.1 million metric tons.)
Read More About Lithium Carbonate Production Cost Reports - REQUEST FREE SAMPLE COPY IN PDF
Thus, the scarcity of Lithium will likely hamper the car manufacturing industry. Since its Lithium-ion batteries are also employed in 90% of global grid energy storage, particularly solar and wind energy, its lack of availability can seriously hamper major end-use sectors.
It is tough to procure the metal, and due to such challenges, the need for a procurement Business strategy that can help assist businesses worldwide in catering to their business needs arises. At Procurement Resource, our expert team will take care of all your market-related needs with competent pricing reports, exhaustive industry reports, and the most efficient production cost report.
About Author:
Prakhar Panchbhaiya
Senior Content Writer at Procurement Resource
Prakhar Panchbhaiya is an accomplished content writer and market research analyst. With over 4 years of experience in content creation and market analysis encompassing many industries, including pharmaceuticals, nutraceuticals, biochemistry, healthcare, ed-tech, and Food & Agriculture, he has been creating quality content for multiple sectors. He is a Biochemistry major with sturdy backing in a PG diploma in digital marketing, helping in the exhaustive content creation based on extensive research and competitive marketing.