The goodness of Vitamin E and an Overview of Its Market for Natural and Supplements Segments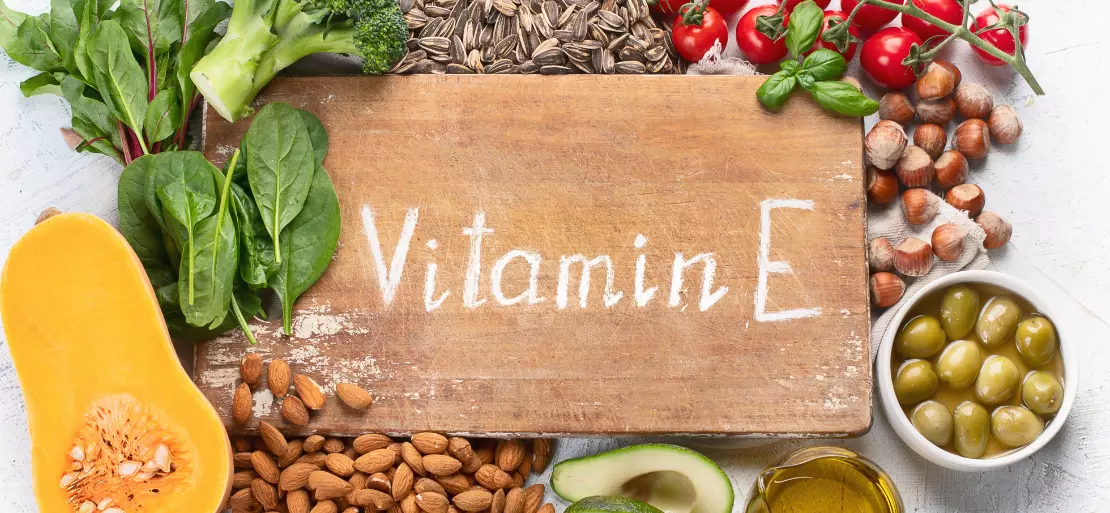 Procurement Resource specialises in the most up-to-date prices for Vitamin E. Each of our product price databases is protected by a comprehensible graphing device dating back to 2014. It covers North America, South America, Europe, Asia Pacific, the Middle East, and Africa. Our procurement blogs present well-researched and in-depth product and industry information, current market trends, and the latest developments.
Vitamin E comprises a group of four tocopherols and four tocotrienols that are among the eight fat-soluble components that make up vitamin E. It is a type of fat-soluble antioxidant that may assist in the protection of cell membranes against reactive oxygen species. It is a nutrient that the body requires in tiny quantities to remain healthy and work properly. It can be found in food products such as seeds, nuts, green vegetables, and vegetable oils. It can also be included in the diet as a supplement.
Request Access For Regular Price Update of Vitamin E
Vitamin E can help improve the immune system and prevent blood clots formation. It can also assist in preventing cell damage caused by free radicals (highly reactive chemicals). It can minimise the risk of developing oxidative stress (which can lead to cellular damage and increased risk of disease) by improving antioxidant defences.
Vitamin E can help reduce the risk of heart diseases and blood pressure. It can help with a few medical conditions like non-alcoholic fatty liver disease (NAFLD) as it can lessen the number of liver enzymes alanine aminotransferase (ATL); aspartate aminotransferase (AST) blood lipid levels and improve overall liver health. Besides, it can also ease menstrual pain, like cramps, etc.
Other health benefits of its consumption include good skin health and aid in skin disorders such as eczema; it can also benefit cognitive health and help people with conditions like Alzheimer's disease, it plays a key role in lessening inflammation and improving immune functions in the elderly, it can also assist in improving lung function and ease symptoms of asthma in children and adults.
Read More About Vitamin E Production Cost Reports - REQUEST FREE SAMPLE COPY IN PDF
Vitamin E deficiency, which is uncommon and mainly caused by a problem processing dietary fat rather than a vitamin E-deficient diet, can induce nerve issues. It is common among people with medical conditions like fat malabsorption, including cystic fibrosis and Crohn's disease. Other people with conditions like abetalipoproteinemia are also prone to vitamin E deficiency. The primary natural vitamin E alpha, beta, gamma, delta types are tocopherol and tocotrienol. The most active types are delta and gamma-tocotrienols, owing to their significant health benefits.
According to (NIH) the National Institutes of Health, the proper dietary intake of vitamin E according to age is: (0–6 months) 4 mg, (7–12 months) 5 mg, (1–3 years) 6 mg, (4–8 years) 7 mg, (9–13 years) 11 mg, (14+ years) 15 mg. In pregnant individuals, the intake should be 15mg, and in lactating individuals, it should be 19mg.
Natural Vitamin E is rapidly being used in a wide range of geriatric supplements for fulfilling the vitamin E requirements. The growing consumer shift towards naturally derived products, minimally processed, and sustainable food ingredients propel the supplement market. In addition, a wide range of skincare products incorporates natural elements in their products, boosting the demand for such nutrients.
Increasing awareness from regulatory authorities and health organisations about the benefits and availability of micronutrient supplements is furthering the industry's expansion. Additionally, the extensive advertising activities to promote health supplements, etc., are furthering the market's expansion.
About Author:
Prakhar Panchbhaiya
Senior Content Writer at Procurement Resource
Prakhar Panchbhaiya is an accomplished content writer and market research analyst. With over 4 years of experience in content creation and market analysis encompassing many industries, including pharmaceuticals, nutraceuticals, biochemistry, healthcare, ed-tech, and Food & Agriculture, he has been creating quality content for multiple sectors. He is a Biochemistry major with sturdy backing in a PG diploma in digital marketing, helping in the exhaustive content creation based on extensive research and competitive marketing.