What is Californium, Its Types, Uses, and Market Size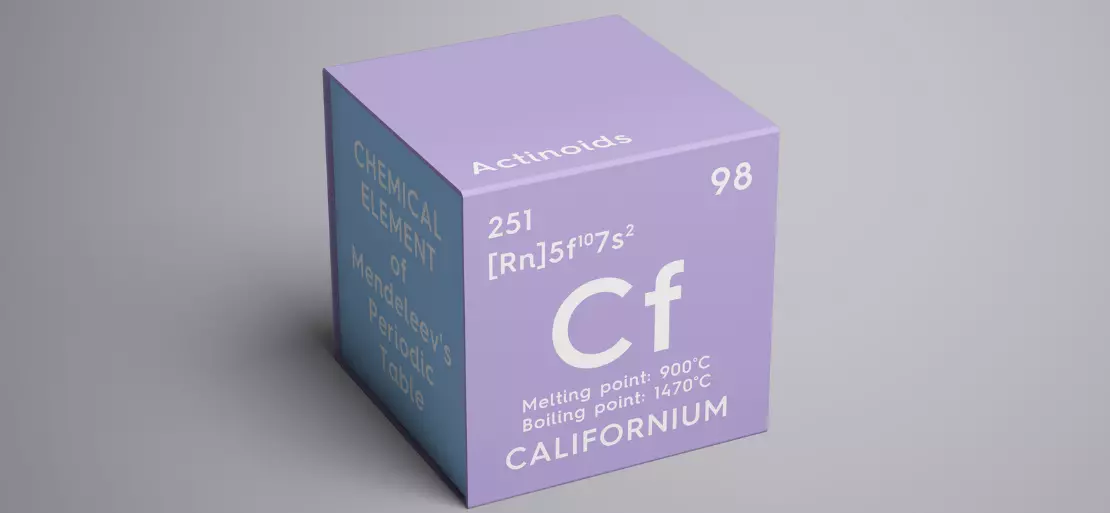 Californianium, with the symbol Cf and atomic number 98, is a highly radioactive chemical element. It is a metal that belongs to the actinide family and is utilised in various applications. The increasing use of californium in multiple applications due to its radioactive qualities, such as neutron sources in nuclear reactors, material scanners, and certain types of cancer treatment, is driving the worldwide californium market size. Furthermore, the expanding healthy logging activities in the United States and the Middle East oil sectors are moving this market forward. It's used in portable metal detectors to detect metal fatigue and stress in planes and to identify gold and silver ores, water and oil layers in oil wells, and metal fatigue and stress in oil wells.
Request Access For Regular Price Update of Californium
Due to its increased stability and outstanding neutron emission capabilities, the Californium-252 (Cf-252) segment had about 45 percent of the Californium market in 2019. Furthermore, the nuclear industry's usage of Californium-252 as a neutron source to start the nuclear fission process in reactors is increasing. Its application in the medical field is to treat cancer tumours when other radiation treatments have failed. The procedure is time-consuming because Californium-252 can only be made in a high-flux isotope reactor. Only two nuclear reactors capable of creating Cf-252 are the High Flux Isotope Reactor (HFIR) at Oak Ridge National Laboratory (ORNL) and SMR3 at RIAR in Russia.
Read More About Californium Production Cost Reports - REQUEST FREE SAMPLE COPY IN PDF
After increasing at a CAGR of 5% from 2020 to 2025, the global Californium market USD will reach USD 800.2 million by 2025. The Californium market is expected to increase because of the expanding use of Prompt Gamma Neutron Activation Analysis (PGNAA) powered by californium-252 in the coal and cement industries 6% during the forecast period.
Furthermore, PGNAA allows for real-time sample analysis and the highest level of precision and responsiveness for elemental composition readings, all of which contribute to cost savings. As a result of these benefits, professionals in the coal and cement industries frequently use californium-252 neutron sources.
In the worldwide Californium market, the APAC region is expected to grow at the fastest rate of 8% during the forecast period. The expansion of this market in the APAC region is being fueled by increasing demand from healthcare industries in China and India. Due to a considerable customer base and the rapid development of nuclear weapons production in the APAC area, China is a powerful country in the Californium market. Furthermore, the growing cancer treatment centres and petrochemical industry in the APAC region and rising disposable income all contribute to the market's growth.
REQUEST FREE SAMPLE of Californium Industry Report
Californium is a rare earth element that belongs to the actinide family. It is a highly radioactive element with the second-highest atomic mass of all the elements created in quantities significant enough to be seen with the naked eye. The primary growth drivers of the californium market are an increase in the need for cancer treatment applications and increased research effort in nuclear reactions and their potential benefits in developed countries. Likewise, the advent of prospective californium applications such as finding precious metals such as silver or gold, biodefense, and the growing number of nuclear reactors in emerging economies such as China, India, and others are moving the californium industry forward.
Major Players of Californium market
Frontier Technology Corporation,
Oak Ridge National Laboratory,
Research Institute of Atomic Reactors
About Author:
Prakhar Panchbhaiya
Senior Content Writer at Procurement Resource
Prakhar Panchbhaiya is an accomplished content writer and market research analyst. With over 4 years of experience in content creation and market analysis encompassing many industries, including pharmaceuticals, nutraceuticals, biochemistry, healthcare, ed-tech, and Food & Agriculture, he has been creating quality content for multiple sectors. He is a Biochemistry major with sturdy backing in a PG diploma in digital marketing, helping in the exhaustive content creation based on extensive research and competitive marketing.