Ampol, in Alliance with Hanson, Soon to Ealuate a Renewable Diesel Blend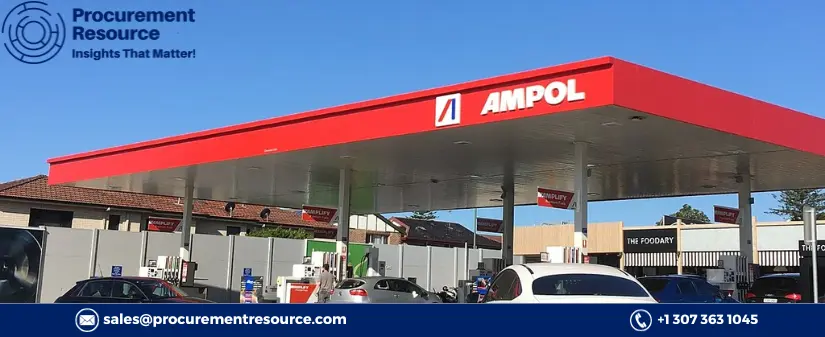 A recent statement revealed that Australian refining and retail company, Ampol, plans to embark on a renewable diesel blend trial in the imminent weeks. This decision came after they secured their first customer, Hanson, a renowned domestic building products and construction materials firm. Ampol announced that this upcoming two-month trial aims to assess the viability of renewable diesel within Australia's context.
Request Access To The Latest Price Trends of Diesel
Ampol's arrangement with Hanson involves providing them with a specific mixture. This blend comprises 20% renewable diesel and 80% ultra-low sulphur diesel, further enhanced by the inclusion of certain additives. However, details concerning the origin of the renewable diesel and the exact volumes to be used remain undisclosed by the company.
Brent Merrick, Ampol's manager of international and new business, shared some insights on 22 September. He conveyed that the trial of renewable diesel aligns with their broader strategy of advancing a renewable fuels enterprise in Australia. Merrick emphasized the significance of renewable diesel, especially in challenging sectors. He pointed out its appeal as it doesn't necessitate substantial alterations to existing fleets or infrastructure.
In line with Ampol's initiatives, it was also highlighted that the company has joined forces with Japanese firm Eneos, specializing in oil and metals. Together, they are probing the potential production of renewable fuels at the 109,000 b/d Lytton refinery located in Brisbane.
The narrative further elaborated on Australia's evolving energy approach. The nation seems to be pivoting its attention towards replacing conventional fossil fuels in the more challenging sectors with liquid fuels. Their objective is to foster a sustainable aviation fuel (SAF) industry. In a related endeavor, BP is formulating plans to establish a renewable diesel and SAF production facility. This proposed venture, located at the erstwhile Kwinana refinery in Western Australia, envisions the transformation of existing hydroprocessing equipment.
Read More About Diesel Production Cost Reports - Get Free Sample Copy in PDF
According to the article by Procurement Resource, Ampol, an Australian refining and retail company, will soon test a renewable diesel blend after partnering with construction firm Hanson. The blend consists of 20% renewable diesel and 80% ultra-low sulphur diesel. While exact details remain undisclosed, Ampol's Brent Merrick expressed the move as aligning with their strategy to promote renewable fuels in Australia. Furthermore, Ampol has collaborated with Japanese company Eneos to explore renewable fuel production in Brisbane. Parallelly, Australia is shifting its focus to sustainable aviation fuels, with BP planning a related facility in Western Australia.