Ford Plans to Invest £230 Million to Produce Electric Vehicles Components in United Kingdom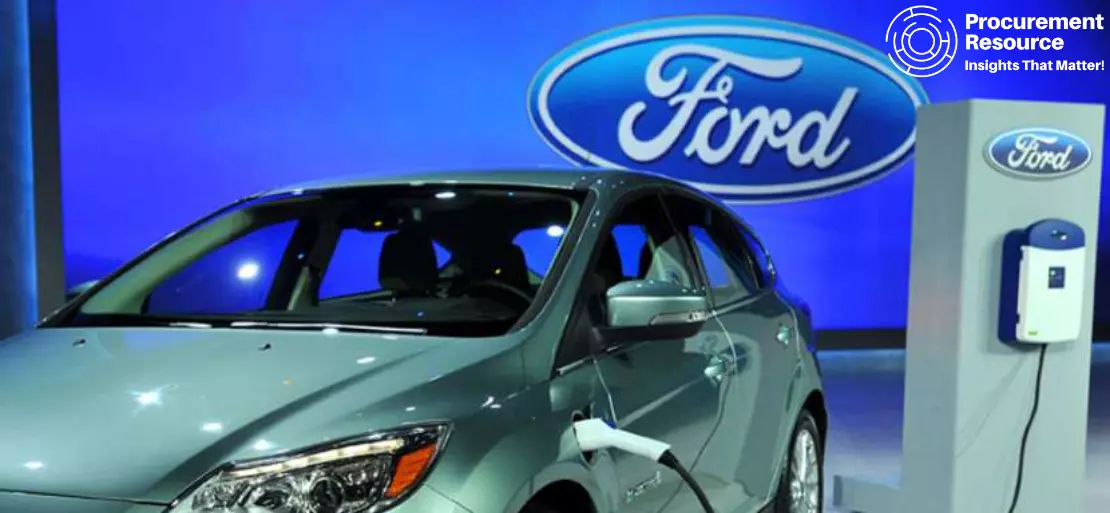 Ford is set to invest £230 million in the United Kingdom to build its first European electric vehicle (EV) components plant, the United States automotive major said on Monday. The existing facility at Halewood in Merseyside, England, will be converted to build electric power units for all-electric passengers and vehicles.
Ford said it would start making the electric power units at Halewood in mid-2024, adding that it plans to produce around 250,000 of them at the site each year. Halewood was chosen because of its record of quality competitiveness and the skill base of its employees. Before being taken back into Ford ownership earlier this year, Halewood was part of Getrag Ford Transmissions, a transmission manufacturing joint venture co-owned by Ford and Magna for more than 20 years.
This investment is subject to and includes support from the United Kingdom government's Automotive Transformation Fund and will help safeguard jobs at the plant, which currently builds vehicles transmissions and exports 100% of its production. Ford is one of the United Kingdom's largest exporters, supplying engines and transmissions to more than 15 countries and generating around £2.5 billion in annual overseas sales.
As it transitions from internal combustion engines (ICE) to batteries, which create zero direct exhaust emissions, the global automobile industry is entering the most momentous period of change in its history. The transition has prompted concerns about the future of various automotive plants controlled by foreign corporations that produce petrol or diesel parts for cars in the United Kingdom. Natural attrition reduced the employment of Ford's Halewood facility from 650 in 2019 to 500 in 2020.
This increases Ford's potential to provide all-electric passenger vehicles in Europe and two-thirds all-electric or plug-in hybrid commercial vehicle sales by 2030. Stuart Rowley, Ford's president of Europe, thanked the United Kingdom government for its support for this significant investment at Halewood, which reaffirms Ford's commitment to the United Kingdom and its position as a leading investor in the country's auto industry and technical base. The British government has traditionally provided roughly 10% of overall investment value to automotive companies.
Rowley also warned that shortages of computer chips that have dogged the global car industry for months are "here for a while, well into next year". The government welcomed Ford's investment, the industry, and Unite, a union representing workers at the plant. Investment in the United Kingdom car industry stalled after the Brexit vote in 2016 as carmakers awaited details of what trade barriers they would face.
Rowley said the United Kingdom-European Union free trade agreement underpinned the Halewood deal- that was critical. Ford has made several announcements about its shift to electrification and its aim of making two-thirds of its commercial vehicles and all passenger cars fully electric or plug-in hybrid by 2030. This includes a USD 1 billion investment to modernise vehicle assembly at its manufacturing centre in Cologne, Germany, a light commercial vehicle assembly plant in Romania, and a joint venture in Turkey.
Last year, the United Kingdom government created a £500 million pot to persuade electric vehicle manufacturers and battery makers to expand their operations in the United Kingdom. It wants sales of new petrol and diesel cars to end in the United Kingdom by 2030. Elsewhere this year, Nissan and Stellantis, the world's fourth-biggest carmaker, have also announced electric vehicle investments at their United Kingdom plants. BMW already makes the electric Mini at a site in Oxford.
Ford's decision to create its first electric vehicle components in Europe at its Halewood factory, according to United Kingdom Business Minister Kwasi Kwarteng, is additional confirmation that the United Kingdom remains one of the greatest sites in the world for high-quality automotive manufacturing. As a result of the investment, Ford claims that 500 jobs at the factory would be maintained.