Brazil Reduces Coffee Production to Keep Prices High in 2022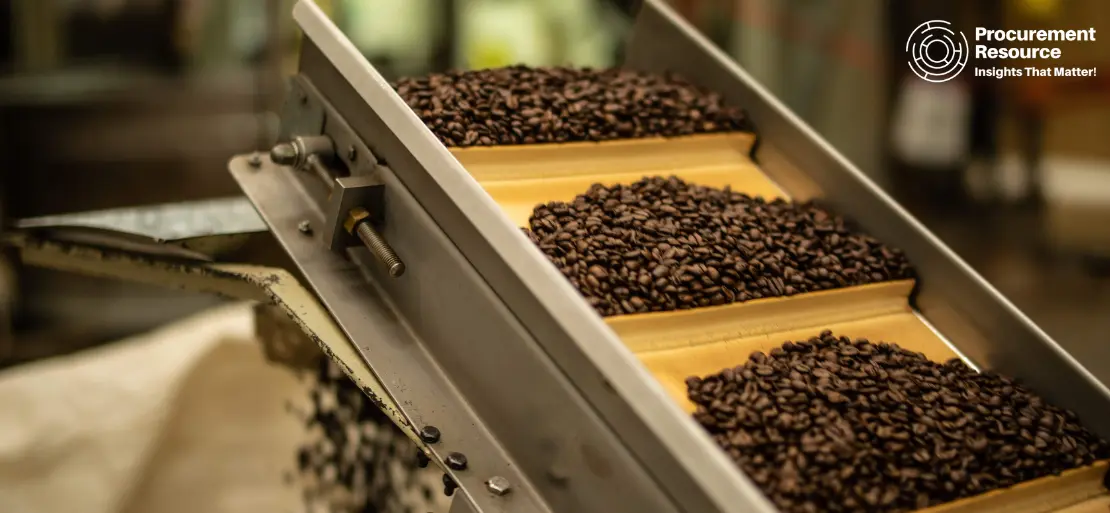 Lower coffee bean supply from the world's top producer, Brazil, paired with increased global coffee consumption, is expected to drive up prices in 2022. This year, extreme weather struck Brazil, including torrential rain and unusual frosts, which have affected the coffee crops. According to experts at Tridge, a Seoul-based agricultural trading platform, this will influence output levels in Brazil, which will produce 35 percent of the total world supply next year.
The analysts stated that the rising coffee prices might encourage output in Colombia, Central America, and Africa, resulting in a more evenly distributed supply. However, this might take years to manifest. They further added that the Covid-19-related lockdowns raised worldwide coffee consumption, putting additional pressure on coffee prices.
Owing to constrained supply, primarily due to decreasing output from Brazil, and a deteriorating shipping bottleneck caused by Covid-19 limitations, the price of better-quality Arabica coffee beans on the ICE New York touched 10-year highs of above USD 2.40 per pound on December 8. Hence, local coffee bean prices have risen due to supply shortages and transportation issues among significant exporters.
Tridge statistics mentioned that the price of Brazilian coffee beans increased by 229.8 percent year over year in the last week of November, reaching more than USD 4.5/ kilogrammes. In Vietnam, it increased by 28.9 percent year on year to USD 1.81/kilogramme, while in India, it increased by 8.9 percent year on year to USD 1.83/kilogramme.
Because of rising Covid-19 rates and vaccine shortages in Vietnam, the world's second-largest producer of Robusta – used in instant coffee – the authorities-imposed travel restrictions. According to Tridge analysts, the lockout in Ho Chi Minh City's export hub boosted bean prices due to concerns about being unable to ship Vietnamese coffee outside the country. In the second week of December, the cost of coffee beans in Brazil fell to USD 3.8/kilogramme, while the price in Vietnam remained stable.
A study conducted by the US Department of Agriculture (USDA), released on December 17, said that the world coffee output for 2021/2022 would decline by 8.5 million bags from the previous year to 167.5 million bags owing largely to a drop in Brazil's coffee production. Global ending inventories are likely to decline from 6.3 million bags to 30 million due to weaker output, and Brazil's production is expected to drop by 13.6 million bags to 56.3 million in 2021/2022. Because of the lower harvests, Arabica beans, which account for 70 percent of Brazil's coffee production, are expected to drop from 14.7 million bags to 35 million bags.
According to Tridge researchers, it might take many seasons for Brazil's coffee supply to return to normal, as coffee plants can take up to five years to grow. The experts warned that the probability of additional extreme weather conditions next year is evident, given Brazil's crops have been severely harmed by hail, rain, drought, and frost this year. Crops were seriously damaged, to the point that farmers' risk-mitigation strategies were futile.
Tridge experts believe that higher global coffee prices would encourage Vietnam to expand output and exports in the following year. Following last year's dry growing circumstances, the USDA predicts that Vietnam's coffee production would increase by 2.1 million bags to 31.1 million bags.
The USDA noted that with Robusta accounting for over 95 percent of overall production and Robusta prices moving upward over the previous 12 months, many producers were driven to enhance yields by incurring irrigation expenses during the usually dry season of January through March. Exports of beans are expected to increase by 3.6 million bags to 26.0 million, reducing stockpiles little.
Brazil and Vietnam continue to have logistical issues, with congestion in major ports impeding commodity exports. Tridge analysts added in their report that the congestions are expected to last until the first quarter of 2022, influencing worldwide coffee prices. Additionally, from the second quarter of 2022, extra capacity constructed at ports may be settled and bottlenecks resolved.