Butadiene Rubber Prices in Europe Will Witness an Increase in the range of 2-3 Percent Due to Firm Demand from the Tire Industry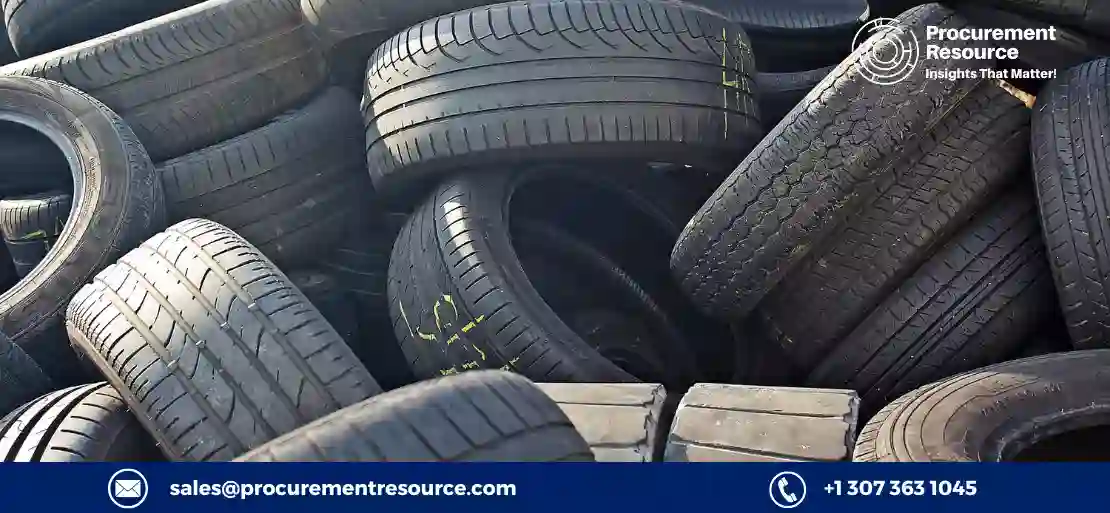 Butadiene rubber prices in Europe will increase by 2-3 % as a result of high tyre industry demand. During the trading week that ended on December 09, 2022, butadiene prices continued to fall precipitously due to a glut of supply and weak demand from downstream industries.
During the week, the butadiene FD Hamburg prices were USD 575 a tonne, a drop of 38% from the previous week. The pattern is consistent with predictions made by ERJ, which predicted that butadiene pricing would be muted in the years to come due to a flurry of new capacity expansions and slowing demand growth.
Request Access For Regular Price Update of Butadiene Rubber
The year 2023 is expected to bring major tyre manufacturers a similar number of challenges, as a result of the ongoing global economic instability.
At the most recent Annual General Meeting (AGM) of the International Institute of Synthetic Rubber Producers (IISRP), it was noted that light car sales have been under pressure for the past 18 to 20 years as a result of the global pandemic.
Global truck sales, on the other hand, have generally been less impacted. It appears to be a very slow recovery, and it won't be until 2025 or 2026 before they return to pre-Covid levels of sales.
Sales of replacement tyres are under pressure, and they are on the decline in emerging nations. The indicators of improvement in the supply of microchips to the automobile industry, after around 18 months of shortage have hampered the global OE tyre market.
Since there appear to be enough chips in China, sales will rise quickly when demand increases. At the same time, the global tyre industry is starting to experience the effects of high inflation and a potential recession.
A modest rate of growth was anticipated, particularly in the replacement segment. Europe is leading the charge with EV sales accounting for approximately half of all new car sales, while china is now at about 25 percent.
It would take time for the rise in EV sales to be reflected in rising tyre demand: Building it requires a lot more time. There are already 1.6 billion automobiles on the road, and according to our calculations, 4-5% of them are electric.
With 1.4 to 1.5 billion internal combustion engine vehicles on the road, there has been a tremendous surge in the sales of electric vehicles. Demand for EV tyres are going to expand, but this will take time as each EV replaces each ICE vehicle, particularly as the replacement market represents 75% of the market.
The number of imports from low-cost nations that reach their home markets, with levels projected to increase further due to the economic difficulties facing domestic consumers, is a more pressing worry for tyre producers; Western businesses in particular.
Despite the introduction of anti-dumping (AD) taxes and other penalties by regulators in Europe and the US, demand for low-cost imports of both light cars and medium-to-heavy vehicle tyres has remained high.
Read More About Butadiene Rubber Production Cost Reports - REQUEST FREE SAMPLE COPY IN PDF
As per Procurement Resource, due to the continuing global economic volatility, major tyre producers are predicted to have a comparable number of difficulties in 2023. Butadiene prices continued to plunge during the trading week that concluded on December 09, 2022, as a result of an excess supply and weak demand from downstream sectors.
The price of butadiene FD Hamburg for the week was USD 575 per tonne, a 38% decrease from the previous week. The trend is in line with ERJ's expectations, which stated that a flurry of new capacity expansions and sluggish demand growth would result in dampened butadiene pricing in the years to come.