Coffee Prices have Reached 10-Year Highs, and Economists Believe There is Still a Long Way to Go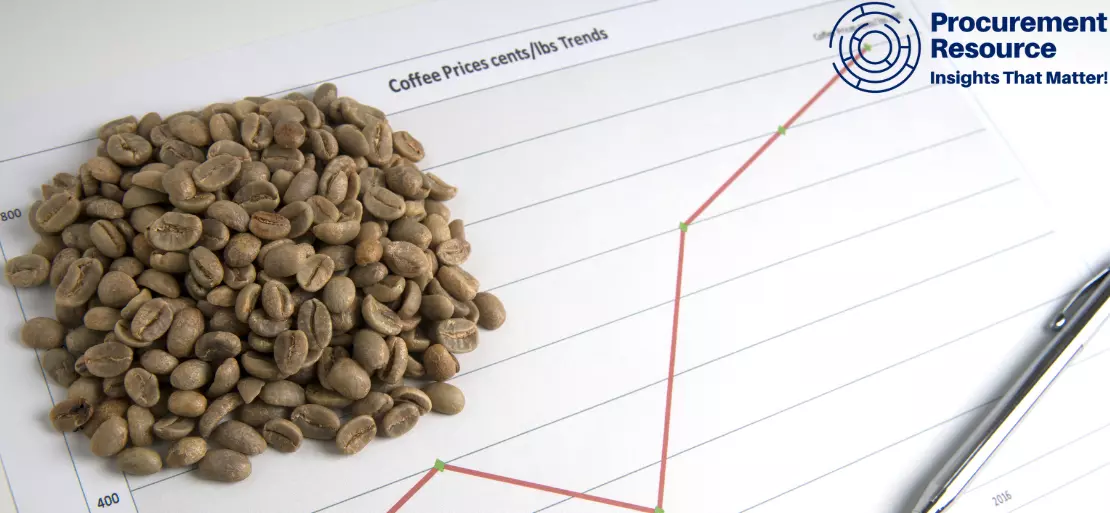 Global supply limits have significantly influenced the coffee market, adding to adverse weather. Exporting nations like Ethiopia, which is on the brink of civil conflict, and Vietnam, which is undergoing an increase of Covid-19 cases that might disrupt production, are also causing uncertainty.
Coffee prices have risen to a ten-year high, and economists predict that market tightness will last until 2023. On Monday, coffee deals for December delivery were trading at USD 2.34 a pound. Coffee contracts on the New York Intercontinental Exchange hit USD 2.46 on Thursday, the highest price since the commodity went above USD 3 per pound in 2011. Meanwhile, the standard price set by the International Coffee Association was USD 2.07 per pound on Friday, up 85 percent from the previous year.
According to Ole Hansen, head of commodities strategy at Saxo Bank, a perfect storm of circumstances [has been] conspiring to boost the favourite bean during the last 12 months. He stated that the issue is how many of these trends are possibly long-lasting for future price action. Hansen added further that they need to concentrate on what's happening in Brazil this year. They had had a generational low in temperatures, a very swift frost that impacted the producing areas, and a period of drought - which has put the 2022 harvest in jeopardy.
Hansen went on to say that these poor weather occurrences will impact the yield later this year, as well as in 2022 and maybe 2023. He further stated that back in 2011, when they had another Brazil concern, they saw coffee rally to around USD 3 per pound. These kinds of statistics make the market wonder if it can return to those levels, and he believes that, with Brazil in mind, if estimates for the next month continue to reflect a slowdown or drop in supply, the possibility of their brew being more costly is entirely accurate.
Because farmers and roasters — the firms that refine coffee into the product we drink — are typically situated in different countries, worldwide supply limits have had a significant influence on the coffee industry, in addition to adverse weather. Exporting countries such as Ethiopia, which is on the verge of civil conflict, and Vietnam, which is experiencing an increase of Covid-19 cases that might disrupt production, are also causing market instability. Hansen remarked that overall, he believes they have a market that is beginning to tighten for the first time in years.
According to the executive director of European coffee sales at Marex Maximillian Copestake, coffee is a massive pricing race mainly driven by freight dislocations. He stated that they have had supply [concentrated in] one or two primary coffee-producing sources for the previous five to eight years, one of them being Brazil and Vietnam. If one or two of those nations suffer harm, as they did, the market goes crazy to push other countries to grow coffee. That is the core idea, and the freight interruptions aggravated the situation. As a result, the freight interruptions they have witnessed worsened an already tight balance sheet, which should have played out in increased prices later in the crop.
Copestake notified that the coffee output responds to price changes in around two years. He stated that he doesn't think they are out of the woods by any means. However, when the price rises, one brings every bag of coffee from every farmer's storehouse down to the market to sell since the prices are fantastic. There is an inducement to plant more, reduce inventories at origin, and transport those goods to their destination. He believes that they are in the process of doing so. He added that he anticipates prices to stay high and erratic in the future.