Copper Prices Rally to Reach a Two-Year High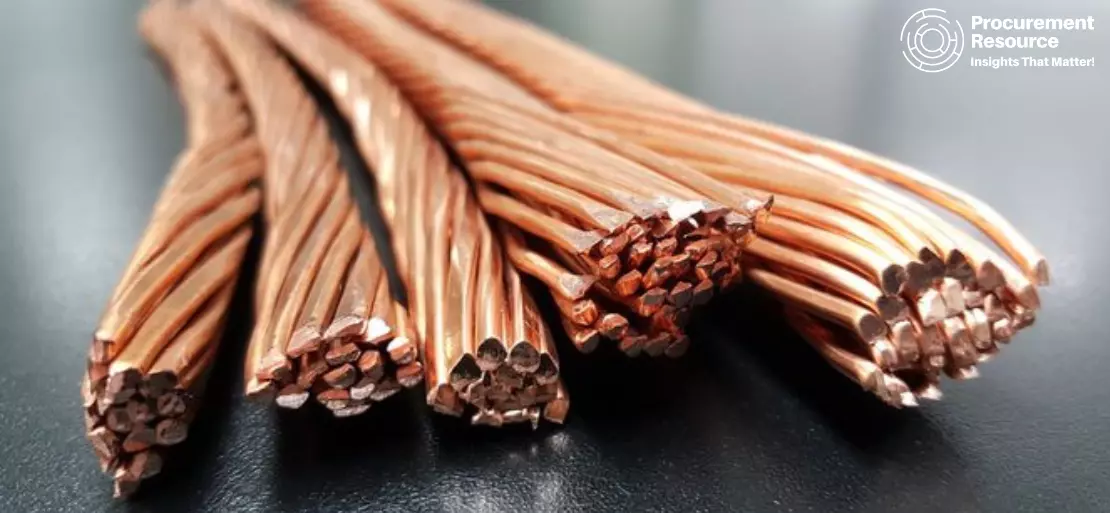 Recently, the copper prices have rallied to its all-time highest in over two years, which is a result of low stocks, a weaker dollar, and falling output. Some countries like the United States, India, and the United Kingdom have faced subsequent problems in stock values due to this upsurge. Meanwhile, China benefited from the entire situation by taking advantage of a weaker dollar. As a result, the global copper smelting activities declined to its lowest in more than two years.

Copper has been a major contributor to the metal industry, globally. It easily forms alloys as compared to other metals and with a range of other metals, including tin, nickel, zinc, and more. Copper can provide jobs and promote a higher standard of living. A tonne of copper can power 60,000 mobile phones, bring functionality to 40 cars, enable operations in 400 computers, and distribute electricity to 30 homes. Thus, copper is not only important for the metal industry but also for the economy. Any changes to the copper industry may lead to significant changes in the economies of various countries.

Factors Affecting Copper Prices

Earlier in the month of September 2020, the copper prices were pushed towards a two-year high as inventories in the London Metal Exchange (LME) system dropped to its all-time low in 14 years and stock markets rose. London Metal Exchange registered its copper inventories at little over ninety thousand tonnes in the month of May 2020.

The rebound demand in China has pushed the prices of copper even higher. Copper prices were estimated to be higher after a significantly strong data of manufacturing was issued by China, the biggest consumer of copper, which further boosted the confidence in the demand outlook. China's domestic consumption of copper has risen by 24.1% YTD through the month of July 2020, and copper prices are steadily soaring near the pre-trade-war levels. A positive aspect ran through the copper markets as yuan jumped to its highest against the dollar in the last 16 months, helping the metals by making them cheaper. The yuan rising to its strongest in the month of January 2020 has led to a cheaper availability of copper in the domestic Chinese market. Meanwhile, ongoing protests at Indonesia's Grasberg, which is the second-largest copper mine in the whole world, has created disruptions in the production line and operations related to copper.

Market expectations about rising inflation are also proving to be helpful for metals, which can serve as an inflation hedge due to being hard assets. As economies are starting to recover from the recession caused by the COVID-19 outbreak and are working towards normal economic activities, it will reinforce the copper demand growth globally in the upcoming year as well as maintain a supportive and fast-track sentiment in the market. The global companies are also expected to shift their focus towards production ramp up over the upcoming quarter in order to lead to significant growth in copper mine output in the next year.
Changes Caused by Copper's Price Hike

With depleting inventories and decreasing demand, many countries have faced a significant challenge due to the change in copper prices. Benchmark copper on the London Metal Exchange (LME) was 0.2% low at USD 6783 tonne with a little over two years high of USD 6830 on 1st September 2020. Total copper stocks monitored by London Metal Exchange, in their warehouses, were at their lowest since the year 2007.
In the month of July 2020, China's refined copper output decreased by 5.3% from the previous month to 814,000 tonnes, according to the released data. China's Yangshan copper import also declined to USD 70 from a high of USD 113.50 in the month of May 2020. Meanwhile, the stockpiles in the warehouses and bonded warehouses in Shanghai Futures Exchange have increased since June 2020. Rio Tinto India Pvt. Ltd. has also cut its refined copper outlook for the ongoing year to 135,000 – 175,000 tonnes from 165,000 to 205,000 tonnes. In India, for pick up in spot demand, the prices rose 0.25% to Rs 530.50 per kg in future trade. The cooper contracts for the month of September delivery were traded higher by INR 1.30 or 0.25%, at INR 530.50 per kg, on Multi Commodity Exchange, in a business turnover of 5030 lots.
In New York, last December, the copper delivery trading on the Comex market changed for USD 3.065 a pound, which was recorded the highest since June 2018. Fitch Solutions, in its recent forecast about copper prices, anticipates a further increase in the price from USD 5,900 per tonne to USD 6,000 per tonne due to an expected rough trade for the remainder of the year.