Growth in Electric Vehicle (EV) Market Boosts Nickel Mining in Indonesia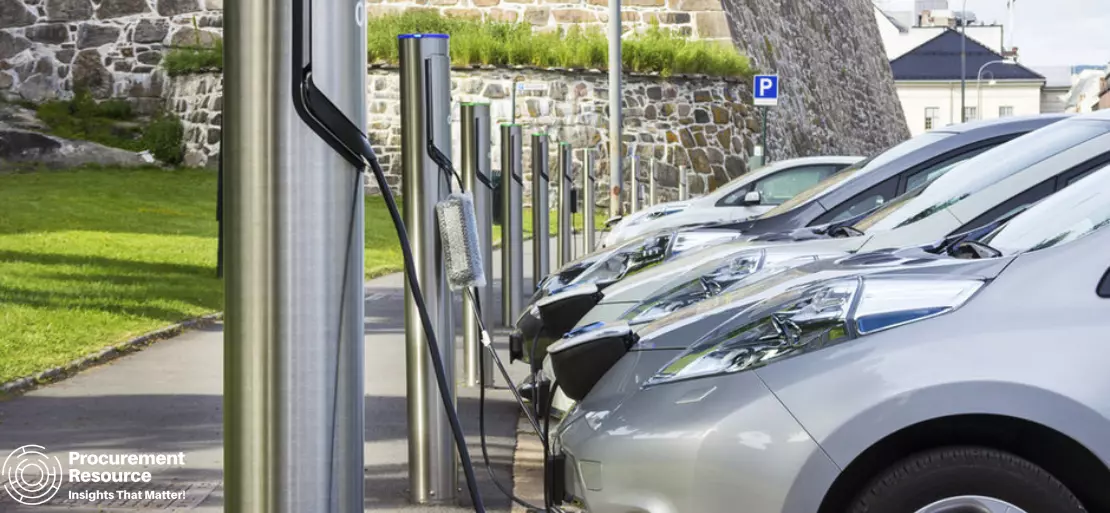 In the twenty first century, both younger and older demographics are becoming attracted towards the comfort and efficiency of electric vehicles. Also, there has been a growing concern worldwide towards the conservation of non-renewable resources and the cutting down of vehicle emissions. These factors have led to a surge in the demand for electric vehicles, thus, leading to the rising investments by companies towards securing lithium, cobalt, and graphite to produce batteries for electric vehicles. Among these, nickel is the most important metal for the American electric vehicle giant, Tesla. Elon Musk, the CEO of Tesla, has spoken out and pleaded to mining companies to expand their production capacity and increase nickel production. "To all the mining companies out there in the world, please mine more nickel wherever you are, and Tesla will give you giant contracts." said Elon Musk.

Apart from Tesla, global automakers such as Hyundai, LG Chem Ltd, and others are also looking forward to secure raw materials to produce batteries as there has been a rise in the sales of electric vehicle (EV), attributed to government subsidies and quotas, which have been implemented to cut carbon emissions and encourage the utilisation of renewable resources. For these major automakers, one of the main destinations for securing high-quality material is Indonesia, which is the largest producer of nickel across the globe.

Tesla's Approach to the Indonesian Government

Indonesia is the world's largest producer of nickel and registered a production volume of 800,000 tonnes in 2019. This year, the country is focusing on increasing its nickel capacity by 46% y-o-y. It is evident that Indonesia is a crucial asset for Tesla. Therefore, Tesla has approached the Indonesian government for investing in the country's nickel resources.
In order to process nickel locally and put more emphasis on its domestic production, the Indonesian government has put a ban on export of nickel. So, if Tesla wants to secure nickel from Indonesia, it would have to invest in the country's nickel resources, processing nickel in the region itself.

Tesla's Concern With Nickel

The reason for Tesla's growing concern with nickel is the ambitious approach of Elon Musk as he focuses on gathering fresh talents from all around the world. It is clear that Musk is trying his best to expand the EV business and there is a need for high-purity material to be used for electric cars. This need is leading to an increased demand for nickel. Tesla is also looking forward to build a new venture and enter the mining and processing industry in order to produce its own battery cells, thus, making nickel an important commodity for the company.
South Korea's Venture With Indonesia
The popular Hyundai Motor Group and LG Chem Ltd, which are based out of South Korea, are focusing on establishing an electric vehicle (EV) battery manufacturing joint venture in Indonesia. The major aspects of the deal, such as investment size and production capacity, have not been decided yet, but once the discussion takes place, the deal is likely to come to fruition soon.

According to Hyundai Motor Group, the company is aiming to collaborate with a number of LG Chem's projects in Indonesia. However, no concrete or detailed discussions have taken place. Though the planned projects are void of details, according to sources, there are strong chances of a battery joint venture taking place between Hyundai and LG Chem in Indonesia.
Hyundai, being one of the most popular petrol or diesel-based car manufacturer, is viewed as a relative late comer in the EV market. This deal, if it happens, is going to be the first joint venture of Hyundai in the field of EV. The Hyundai Motor Group has shown faith in Indonesia, as the country is committed to promoting the EV industry. Thus, the entry of established and new players in the electric vehicles industry into the Indonesian market is expected to provide further growth opportunities for the nickel industry in Indonesia.