Oman will Become a Major Exporter of Ammonia in the GCC Region as the 350 KTPA Plant Started to Operate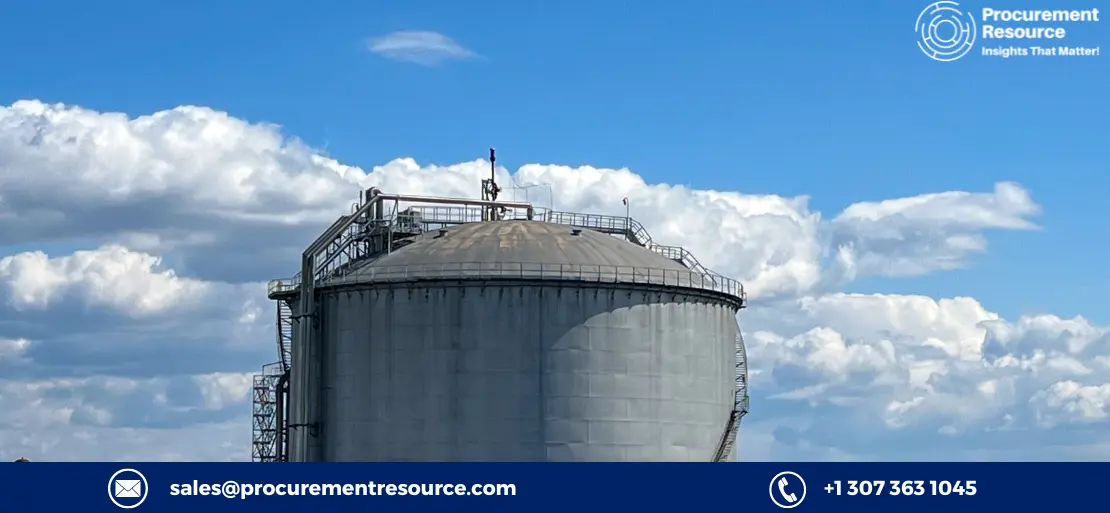 With an investment cost of roughly USD 463 million and a production capacity of 1,000 metric tonnes per day for liquid ammonia, OQ has officially opened its new ammonia factory in the Dhofar Governorate. OQ is Oman's global integrated energy organisation,
The ammonia plant is another economic asset that is being added to OQ's investments in Dhofar governorate. It houses three major projects of the group including a methanol plant and Salalah LPG plant, ammonia plant, as well as Raysut petroleum products storage terminal, which is one of OQ Group's oldest facilities in Dhofar.
Request Access For Regular Price Update of Ammonia
Ammonia is a crucial component of fertilisers and is utilised as a crucial intermediate chemical in the synthesis of synthetic resins, detergents, coolants, synthetic fibres, and polyurethanes, among other things.
The national petrochemicals projects being carried out by Oman Investment Authority (OIA) through OQ Group would help the sultanate's plans for economic growth and diversification to keep up with global progress under the sage guidance of His Majesty Sultan Haitham bin Tarik. Additionally, these initiatives support the nation's efforts to diversify its economy in accordance with Oman Vision 2040.
One of OQ's strategic development initiatives is the ammonia plant. It is consistent with OIA's efforts to encourage investment in heavy and downstream sectors by utilising Omani natural resources with the goal of expanding their contributions to the GDP of the nation.
They anticipate that this project will help them increase the value of the goods they export to other markets. This would strengthen the position of Omani exports and draw more foreign capital into the economic sectors in line with Oman Vision 2040's aims.
Ammonia Price Trend

North America
Prices for ammonia in the US market remained low as a result of the sharp drop in raw material costs, which also had a significant impact. Manufacturers were able to offer discounts to entice offtakes from downstream niche buyers as a result of the fall in feedstock prices, which had an impact on price patterns in important importing countries like India and the USA.
Asia Pacific
The forecast for ammonia prices in the APAC region remained fairly grim, since supplies were readily available due to material flowing in large quantities to India. Regular export quantities from China have also started to become a staple of the market, and certain Suppliers are currently discussing potential December deliveries to Northeast Asia at discounted pricing.
Spot materials moved from the Middle East, Southeast Asia, and North Africa to Europe and Africa as a result of the lack of industrial ammonia demand in major importing countries like South Korea and Taiwan. It has been one of the most expensive seasons for ammonia pricing due to the lower demand from industrial and agricultural customers in the northern hemisphere. It's expected that sentiment will remain negative.
Europe
As natural gas dependence on ammonia prices continued to be the determining factor, there were conflicting opinions on the pricing trend in Europe. Additionally, the supply chain had become chaotic as a result of conflicting opinions regarding freight costs and some restrictions on the availability of containers.
Read More About Ammonia Production Cost Reports - REQUEST FREE SAMPLE COPY IN PDF
Additionally, Russia began placing restrictions on fertiliser shipments and gave friendly nation's top priority when receiving them. Given the number of spot cargoes that traders and end users have access to, many participants are still hesitant to disclose prices or price objectives, but the adverse market attitude has continued to predominate.
As per Procurement Resource, Oman will emerge as a significant ammonia exporter in the GCC region as the 350 KTPA plants begin to operate. Oman's worldwide integrated energy organisation has officially completed its new ammonia facility in the Dhofar Governorate with an investment cost of around USD 463 million and a production capacity of 1,000 metric tonnes per day of liquid ammonia.
The methanol plant, Salalah LPG plant, ammonia plant, and Raysut petroleum products storage terminal, one of OQ Group's oldest facilities in Dhofar, are three of the group's major projects in the governorate. The ammonia plant is another economic asset being added to OQ's investments in Dhofar.