Polyester Chip Prices Further Decline Due to Muted Demand and Lower Feedstock Prices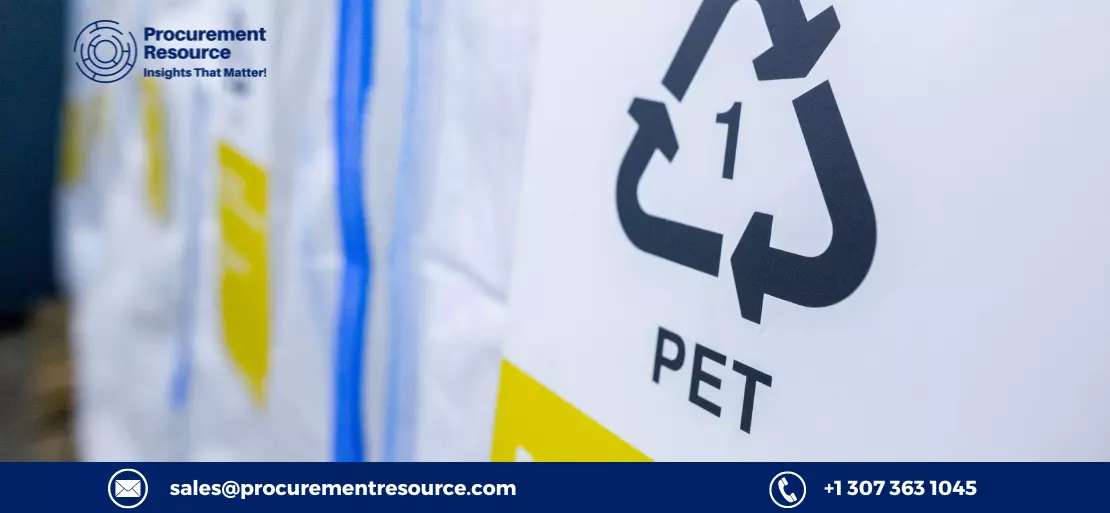 PET prices in Asia continue to bear losses entering November due to weak demand and weaker feedstocks. Asia's downward trend for prices of PET that began mid-September has persisted through this week as buying sentiment stayed sluggish due to strengthening economic headwinds.
Whilst devaluing local currencies has turned import trading harder, weaker prices of feedstock have also furthered the losses. In comparison to three weeks before, spot prices on CFR China basis are lower by about 13-13.5 percent for paraxylene, MEG and PTA.
FREE ON-BOARD China stops offering at/above USD 1000
Export PET bottles in China were stable, trading lower at USD 20/ton compared to last week's USD 960-980/ton FREE ON BOARD, cash basis.
Request Access For Regular Price Update of PET
In China, local PET prices were also evaluated at USD 41/ton (CNY300/ton), down on both ends compared to the week before at USD 840-883/ton excl. VAT (CNY6,850-7,200/ton) ex-warehouse China, cash inc. VAT basis.
The export PET prices were cut further by a Chinese producer by USD 20-30/ton compared to the week prior. A source from the company stated that "the main MEG and PX/PTA feedstock prices continue to dip, and local demand has remained bearish on the back of slow economic growth amidst rising inflation. The prices of local PET have also revised sharply."
FREE ON-BOARD South Korea and CIF SEA offers are in the same range as China
Prices of export PET bottles in South Korea were at USD 30/ton down compared to last week's USD 1020-1030/ton FREE ON-BOARD Busan.
A significant South Korean producer emphasised that local demand has stayed sluggish due to the zero-Covid policy in China, along with the slow economic growth in the region. The devaluing of Asian currencies, as opposed to the US dollar, has also hampered the demand. Buyers and suppliers do not expect much demand recovery from China or from the region this year.
Prices of imported PET bottles within Southeast Asia, for all origins, were estimated to be lower by USD 20/ton compared to last week at USD 940-1040/ton on a CIF cash basis. The offers from China were estimated at USD 940-1000/ton, whereas South Korean offers remained at the higher end.
Southeast Asian players have decided to wait since prices were anticipated to fall even more in the coming weeks. a Vietnamese converter reported that they are not rushing to replenish as they possess enough stocks for another 1-2 months.
Reliance in India cuts prices of PTA, MEG & MELT once again
India's most significant player in the polyester value chain, Reliance, has further lowered the prices of monoethylene glycol (MEG), purified terephthalic acid (PTA), and MELT in the steps of the same trend as the previous week. It examines the global market, Chinese price trends as well as crude oil fluctuations in order to pick the raw materials prices of polyester.
As per the sources in the market, MEG at USD 0.64 per kg (INR 52.20 per kg) (-0.70), RIL fixed PTA price at USD 0.99 per kg (INR 81.20 per kg) (-0.50) and MELT USD 1.07 per kg (INR 87.58 per kg) (-0.67). The renewed polyester raw material prices were put into effect on Saturday.
the company fixed price of PTA last week at USD 1 per kg (INR 81.70 per kg) (-2.20), MELT USD 1.08 per kg (INR 88.25 per kg) (-2.30), and MEG at USD 0.65 per kg (INR 52.90 per kg) (-1.20). At the start of the month, RIL cut stable polyester fibre (PSF) prices by USD 0.024 per kg (INR 2 per kg) to USD 1.29 per kg (INR 105 per kg).
Read More About PET Production Cost Reports - REQUEST FREE SAMPLE COPY IN PDF
As per Procurement Resource, PET prices in Asia are witnessing a downward trend due to weak demand and even weaker feedstock. The article further states the prices of PET in various Asian countries.