PET Resin Prices Edged Higher in Northeast Asia due to Lower Inventories at the Manufacturer's level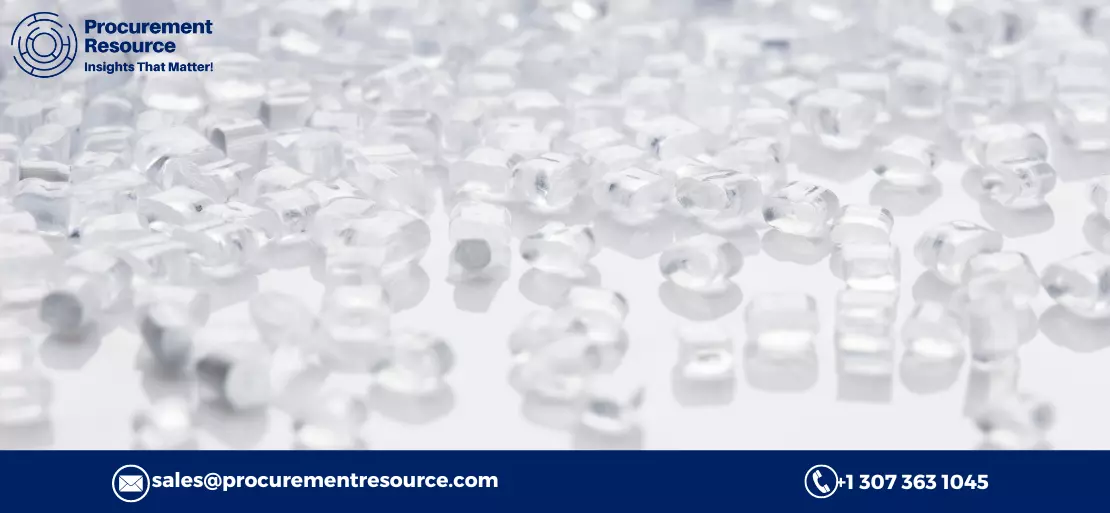 Going into November, a halt in the price decline for PE, PP, and PS seemed likely. This was largely due to suppliers reducing their bloated inventories by slowing down production rates and, in the case of PE, increasing the number of alluring offers for exports and the domestic spot market.
Nevertheless, the first quarter of 2023 appears to be a buyer's market for all five key commodity resins.
In the third quarter, contract prices decreased by approximately 114 cents per pound overall, with spot market price decreases being more pronounced. Spot prices stabilised as October drew near. Greenberg stated it this way in November: For three weeks running, spot PE prices have been stable. Buyers continue to have strong availability for the majority of grades near these yearly lows, despite the fact that PE spot levels appear to have reached a floor.
Some grades that are more specialised, such as injection moulding LDPE, EVA, POE, and rotomolding resins, have good underlying demand if better supplies become available.
After several years of high production rates, PE providers reduced plant utilisation rates to the low 70s percentile and offered lower-priced exports and spot material to reduce their high stockpiles, which were major factors in the improved PE market balance.
The capacity of the domestic market will tumefy by 10% as a result of the combined production.
Chesshier noted that early 2023 will continue to be a buyer's market and that providers will suffer additional difficulties as a result of decreased global demand.
According to Barry, a potential obstacle for producer export sales in the upcoming months will be the export packaging process. As well-stocked Chinese producers dropped offers to boost demand, Southeast Asian markets followed the milder trend, causing prices across Asia to weaken.
As predicted by PCW's Barry, Spartan Polymers' Newell, and The Plastic Exchange's Greenberg, propylene monomer contracts were likely to settle 94 cents per pound to 110 cents per pound lower in October, along with an anticipated margin contraction of 4 cents per pound to 5 cents per pound.
Despite providers reducing plant operating rates to a low of 70%, the market was described as being very well supplied despite persistently weak demand.
It was indicated that prices had peaked for the period between November and December and the cost evaluations would likely remain flat or slightly decline.
Barry anticipated significant price cuts in the fourth quarter, adding that there was a decline in the demand for PP on the worldwide market and that China is now a regular exporter of the material, becoming the newest rival for American producers.
At the same time, it was speculated that it was probable that the price of propylene monomer would not fall any further between November and December. Although he indicated that could be a consideration in PP price discussions for 2023.
Both PCW's Barry and RTI's Chesshier predicted that polystyrene prices might bottom out for the remaining two months of the year in October as they appeared to be headed lower by 4 cents per pound, bringing the three-month price decline to a total of 40 cents per pound. Both mentioned a decline in demand, but that suppliers managed to dtay on top of things by reducing production rates.
Although these sources anticipated an increase in benzene contract prices of around 40 cents per gallon in November, they also indicated that PS suppliers could decide to give up some profit because of the significant amounts of imported PS. The price difference between domestic and imported resin, according to PCW's Barry.
According to RTi's Chesshier, PS tabs could remain unchanged this month but could increase if benzene costs increase once more. In the meantime, the estimated styrene cost based on a spot 30/70 ethylene/benzene ratio decreased by almost 2 cents per pound to 36.2 cents per pound at the beginning of November. According to Barry, implied styrene costs have been circling in the mid-30s since late August.
As per Procurement Resource, the price fall for PE, PP, and PS appeared to be coming to an end at the beginning of November. This resulted in large part from suppliers lowering their excessive stocks by slowing down production rates and, in the case of PE, by boosting the number of enticing offers for exports and the domestic spot market.