Polyester Chips, PTA, and MEG Prices Are Up in India Amid Tight Supply and Increased Feedstock Prices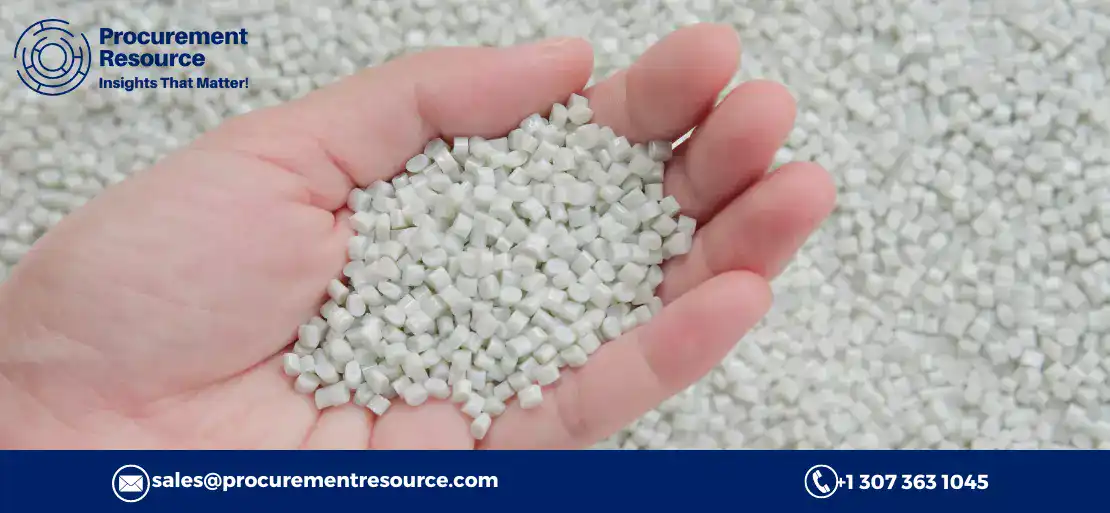 Due to a limited supply and loosening of limitations in China, the price of polyester and polyester-cotton yarn in India increased. The cost of PC, poly spun, and recycled polyester fibre increased today. Recycled polyester fibre climbed by INR 2–3 per kg, whereas PC and poly spun yarn witnessed a growth by INR 3–7 per kg. The idea of selling the yarn for a low price did not appeal to spinning mills.
The Ludhiana market saw an increase in PC and poly-spun yarn as mills offered fewer products to avoid price increases. The limited supply aided retailers and wholesalers in raising yarn costs.
30-count PC combed yarn (48/52) was offered in Ludhiana for sale at a price of INR 210–215 per kg (GST included), whereas 30-count PC carded yarn (65/35) was offered at a cost of INR 180–185 per kg. A kilogramme of 30-count poly-spun yarn costs between INR 150 and INR 155. Polyester fibre made from recycled PET bottles costs between INR 76 and INR 79 per kg.
The cost of poly spun yarn in Surat, Gujarat, increased by INR 4–5 per kilogramme as a result of better purchasing and a rise in the demand for raw materials. Improved buying and China's relaxation of COVID limitations, according to a trader from the Surat market, have strengthened yarn prices. Following nationwide demonstrations, the Chinese government has loosened the grip of COVID regulations. The significant economic activity resulted in increased demand for polyester raw materials.
After China loosened its regulations, Reliance also raised the price of raw materials. 40-count poly spun yarn was sold for INR 145-146 per kilogramme and 30-count poly spun yarn was sold for INR 135-136 per kg (including GST).
For the coming week, Reliance Industries Limited raised the pricing of MELT, monoethylene glycol, and purified terephthalic acid (PTA). RIL set the pricing for PTA at INR 77.60 per kg (an increase of 1.70), MEG at INR 55.80 per kg (an increase of 1.10), and MELT at INR 85.71 per kg (an increase of 1.84). RIL had previously lowered the cost of PSF for the current fortnight by INR 3, to INR 99 per kg.
Due to the natural fibre's high futures price, North Indian cotton prices increased. Since Monday, prices have climbed by 50 to 100 per maund of 37.2 kg. Cotton arrival remained modest, according to local dealers. The futures market helped the prices stay steady. An estimated 20,000 bales per 170 kg of cotton from North India arrived.
The price for the natural fibre in Punjab, Haryana, and upper Rajasthan was INR 6,350–6,450 per maund, INR 6,550–6,600 per maund, and INR 61,500–63,000 per maund weighing 356 kg in lower Rajasthan.
As per Procurement Resource, the price of polyester and polyester-cotton yarn surged in India as a result of a restricted supply and the removal of restrictions in China. Today's price increases affect PC, poly spun and recycled polyester fibre. While PC and poly spun yarn increased by INR 3–7 per kilogramme, recycled polyester fibre increased by INR 2-3 per kg. Spinning mills were not interested in offering the yarn at a low price.
PC and polv-spun yarn prices rose in the Ludhiana market as mills reduced their product offerings to prevent price rises. The scarcity of yarn made it more expensive for retailers and wholesalers. Reliance increased the cost of raw materials after China lifted its rules. A kilogramme of 30-count poly spun yarn cost INR 135–136 and a kilogramme of 40-count poly spun yarn was sold for INR 145–146. (Including GST).