Rising Propylene & Ethylene Prices will Keep North American Polypropylene and HDPE Prices in Upwards Trends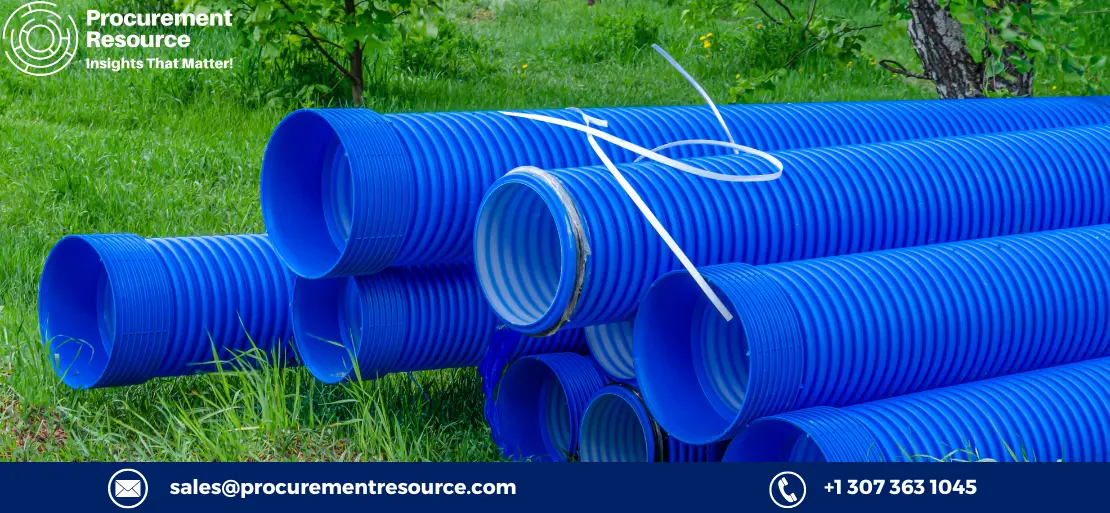 Due to the increasing costs of propylene and ethylene, polypropylene and HDPE will continue to increase in price in the North American region.
The week of February 27 saw a fair amount of plastic resin trading, as March was about to begin. The primary commodity grades of polyethylene (PE) and polypropylene (PP) both saw significant volumes of resin exchange hands, according to the Plastics Exchange's Market Report.
Offers for domestic prime PE and PP railcars were sparse, and the asking prices appeared exorbitant. Even though off-grade was still being offered at tempting discounts, its price was still significantly higher than the cycle lows. At the trading desk for Plastics Exchange, domestic demand appeared to be slightly better but lagged behind historical norms.
Request Access For Regular Price Update of Propylene
Spot prime PE prices were basically constant or slightly elevated due to the persistence of force majeure conditions. In response to still-rising monomer costs, PP prices sprang, adding a few cents. Critical monomer supply is constrained due to ongoing production issues with polymer-grade propylene (PGP), while PP producers ramp reactor rates back up in 2023 after dramatically decreasing inventories in Q4.
In spite of the limited supply, the growing demand for monomers has accelerated PGP gains. Mexican customers showed hefty demand for spot resin, which was a pleasant development since South American interest waned and aggressive offers from Asia attracted some interest. Although resin production resumed in January, providers have taken advantage of their sharp inventory reductions to reverse the resin market's trend.
Request Access For Regular Price Update of Ethylene
The Chicago-based resin clearinghouse reports that although processors are reluctant to adopt higher levels, they are beginning to forget about the shady dealings observed during the downturn. Although producers decreased their price initiatives for February to USD 0.03/b, PE contracts increased by USD 0.03/lb in January and are anticipated to confirm flat in February. If that's the case, a second try will be made in March.
January PP contracts climbed an average of USD 0.08/lb, as PGP jumped USD 0.11/lb and most producers recognised USD 0.03/lb in offsetting margin compression. In addition to the USD 0.07/lb pass-through increase in PGP costs for February, PP producers sought a USD 0.06/b margin expansion.
Even if contracts haven't completely settled, it's generally believed that the margin won't alter much, maybe by a penny or two. The Plastics Exchange anticipates that PP manufacturers will carry over any pending margin gains into March. Trading became almost vigorous due to PE demand, maintaining market upward pressure. Due to a string of force majeure events from three large manufacturers, high-density (HD) PE prices, which had been tight since late December, increased by USD 0.01 to 0.03/b for some grades while remaining flat overall.
HD Blow Mold increased by one penny, bringing spot gains for the year to USD 0.06/b. In contrast to most other PE grades, which have seen a USD 0.04/lb spot increase so far in 2023, high-molecular-weight PE rose another 3 cents, and spot prices are now up USD 0.13/lb since the year's beginning. Even with robust sales, it is surprising that HDPE was not the resin that was exchanged the most on the Plastics Exchange marketplace the week of February 27.
The most traded material was linear-low-density (LLD) PE for Film and Injection, which remained stable throughout. The stable to higher pricing came as Prime railcars were scarce. The Plastics Exchange advises processors that off-grade railcars are more widely available whereas Prime railcars can be obtained with sufficient lead time.
Read More About Propylene Production Cost Reports - REQUEST FREE SAMPLE COPY IN PDF
All Prime commodity PE grades are still available in packaged truckloads, despite the fact that reseller stockpiles have been dwindling. Exports are anticipated to reach spectacular levels in February as manufacturer direct sales allegedly performed exceptionally well, despite the fact that incremental sales through resellers fell short of forecasts since Asian demand did not pick up fully following the Lunar New Year. The Plastics Exchange anticipates that producers will continue to limit their overall offerings in the upcoming weeks, particularly with February price increases being postponed until March.
Considering the turmoil in the upstream propylene market, spot PP trade was unexpectedly sluggish. Off-grade railcars were occasionally sold at a large discount to prime, but no Prime railcars were offered, despite the fact that they might be put into production at prices that would make your head spin. As the calendar turned to March, there was only moderate demand for co-polymer PP and, to a lesser extent, homo-polymer PP. As a result of this persistently tepid buying, PP prices have lagged significantly behind PGP's enormous rise so far in 2023.
Read More About Ethylene Production Cost Reports - REQUEST FREE SAMPLE COPY IN PDF
The week of February 27 saw a USD 0.02/lb increase in spot PP prices, bringing monthly gains to a nickel. While this year's USD 0.13/lb gains appear like a substantial boost, they fall short of PGP's contract increases, which totaled USD 0.18/lb through February, illustrating the compression in resin margins. Several processors are committed to riding out the rally, which now appears to last at least through April or longer.
As per Procurement Resource, the price of polypropylene and HDPE in North America will continue to rise due to rising propylene and ethylene costs. As March was about to start, the week of February 27 saw a significant amount of dealing in plastic resin. According to the Plastics Exchange Market Report, considerable amounts of resin were traded for the principal commodity grades of polyethylene (PE) and polypropylene (PP).