Clove Bud Essential Oil: Health Benefits, Uses, and Its Global Market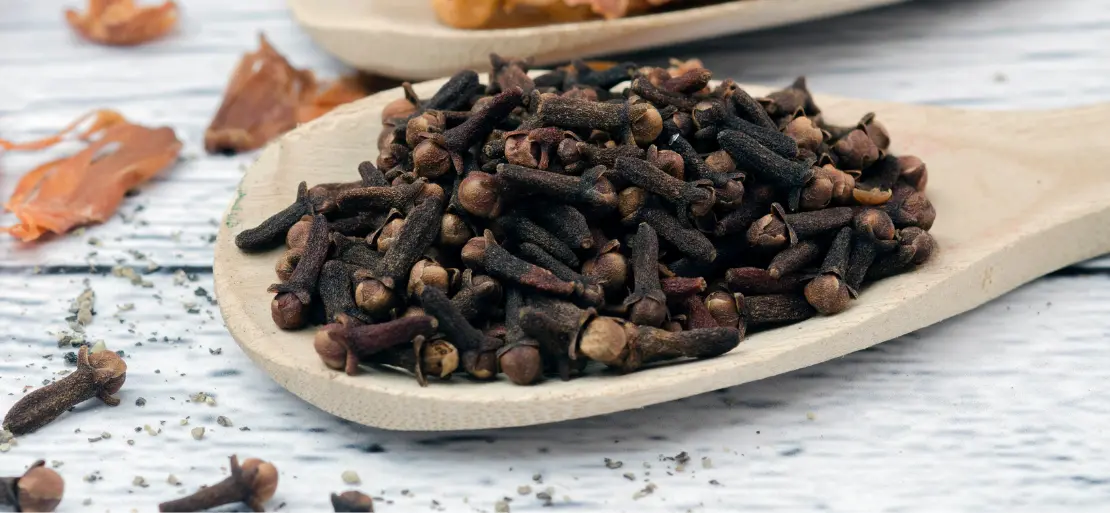 Procurement Resource specialises in the most up-to-date prices for Clove Essential Oil. Each of our product price databases is protected by a comprehensible graphing device dating back to 2014. It covers North America, South America, Europe, Asia Pacific, the Middle East, and Africa. Our procurement blogs present well-researched and in-depth product and industry information, current market trends, and the latest developments.
Clove buds get their name from the Latin word clavus, which means "nail," referring to their unique shape. In the islands where it originated, the clove tree has a special meaning; initially, when a child was born, islanders would plant a clove tree, relating the kid's life to the tree's life cycle. While the exact date when cloves initially left the Spice Islands is unknown, their cultural significance and importance in world trade are widely recorded.
Clove trees flourish in humid sub-tropical or tropical areas with 150-250 cm of annual rainfall. Clove tree cultivation is best at elevations ranging from sea level to 900 metres. They can reach a greater height with total sun exposure and a rich loamy soil foundation. The trees first bloom in the summer between 6 and 10 years after planting, but it is not until they reach maturity, between 15 and 20 years after planting, that they produce their most significant quality oil.
Request Access For Regular Price Update of Clove Bud Oil
Cloves were chewed as breath fresheners and utilised in food and medicine in China throughout the Han dynasty in the early second century BCE, according to archives. Cloves are thought to have travelled from China to Greece and Egypt in the first century CE. In the second century, they arrived in India, playing an essential part in Ayurvedic treatment. Over the next two centuries, Phoenician traders carried them throughout the Mediterranean, and Jewish traders eventually spread them throughout Europe, where they were employed as preservatives and garnishes.
Cloves are a traditional powerhouse of health benefits. They are employed as warming and stimulating agents and in traditional Indian and Chinese medicine for antimicrobial purposes. They have been used to treat viruses, germs, and infections in Western herbalism and to relieve muscle aches and pains. It is also said to help with digestion, maintain a healthy respiratory system, and positively affect healing bruises, cuts, and abrasions.
It has been prompted scientists to investigate their molecular properties. In vitro, human skin disease models have recently revealed that clove bud essential oil and its principal chemical constituents have antibacterial, anti-inflammatory, and antioxidant activities. Insecticidal and aphrodisiac properties have also been discovered in animal research. Although eugenol, eugenyl acetate, and beta-caryophyllene are the three major components, clove bud essential oil contains a wide range of phytochemicals, including sesquiterpenes, monoterpenes, and phenolic compounds.
Read More About Clove Bud Oil Production Cost Reports - REQUEST FREE SAMPLE COPY IN PDF
From 2021 to 2026, the global essential oils market is expected to grow at a 9.3% CAGR, from USD 10.3 billion in 2021 to USD 16.0 billion in 2026. Over the projection period, the market is expected to grow at a CAGR of 6.4 percent, from 253.2 KT in 2021 to 345.4 KT in 2026. An increase in understanding of preventative healthcare, improvements in living levels, the rise in double-income households, and increased demand for essential oils are factors driving the expansion of the vital oil industry.
Some of the market players include: AOS Products Ltd., Avi Naturals, Jiangxi Baicao Pharmaceutical Co. Ltd., Katyani Exports, Kush Aroma Exports, Mountain Rose Herbs, Plant Therapy, Inc., Rocky Mountain Oils, Vigon International Inc., and Visagenics Premium Essential Oils.
About Author:
Prakhar Panchbhaiya
Senior Content Writer at Procurement Resource
Prakhar Panchbhaiya is an accomplished content writer and market research analyst. With over 4 years of experience in content creation and market analysis encompassing many industries, including pharmaceuticals, nutraceuticals, biochemistry, healthcare, ed-tech, and Food & Agriculture, he has been creating quality content for multiple sectors. He is a Biochemistry major with sturdy backing in a PG diploma in digital marketing, helping in the exhaustive content creation based on extensive research and competitive marketing.