Copper Trading: An Essential Product to Evaluate In 2022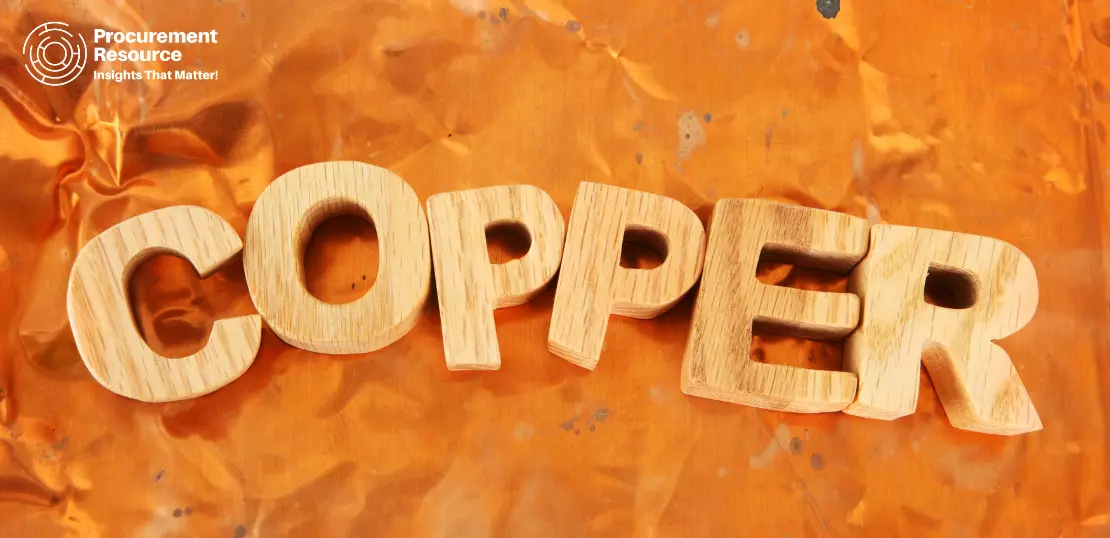 Copper has been playing a critical role in technology for numerous years and is still essential for the present industrial expansion. Due to its wide range of applications, it is a popular trading commodity. Copper is traded worldwide as it finds application in large quantities. There are three main reasons it is a popular trading commodity among traders.
Speculating on Industrial Growth

Copper has a wide range of applications. It is an efficient conductor of energy like heat and electricity that is crucial for building significant industrial infrastructure. The demand for the commodity is expected to grow as developing regions, including Eastern Europe, the African continent, and Asia, update their economic growth as well as develop their infrastructure. As the global housing markets emerge, the demand for housing will also rise in these regions.
Speculating on Supply-Demand Imbalance

The mining and recycling of copper continuously fail to keep up with the demand for copper. New mines and mine expansions can support the excess demand. But sustainability concerns and land usage restrictions will add to the imbalance to continue. Tracking this imbalance of supply/demand is vital in trading.
Copper Prices Correlate with the Global Economy

The prices of copper and the global GDP are interlinked. As the economy grows, manufacturing will increase, resulting in higher demand. However, the GDP's stagnant growth can also have a negative impact on copper traders. Another risk of copper trading is caused by the industrial shift to use substitute metals for copper.
Request Access For Regular Price Update of Copper
Copper investors can invest either directly or indirectly. Among these primary methods, there are several ways to invest in copper, including physical copper, stocks, futures, mutual funds, and ETFs.
Investment in copper is directly made in physical form by purchasing copper bullion bars or copper coins. It can also be done by buying copper futures.
Direct Investment in Copper:
Bullion bars: Like silver and gold, copper can be bought from metal dealers in the form of bullion bars.
Copper coins: Copper coins and rounds are more convenient than larger bars, as they can be purchased from private dealers in smaller sizes.
Futures: Copper futures bought through contracts demands the investor to sell or buy some amount of copper with a specific expiration date, which forms exposure to copper. The position can be shut off before the expiration or rolled over to a new contract. Investors seldom plan on the asset's ownership, just like other commodity futures.
Indirect Investment in Copper:

Copper miner stocks: If the investor intends to add exposure to copper as an equity asset, traders can decide to buy copper mining company's stocks.
Copper ETFs: The investor can buy ETF shares as well that are designed to track copper prices, with fewer fund expenses. Various copper ETFs might keep copper bullion, futures, or stocks of copper mining companies, and a few may also be leveraged.
Copper mutual funds: Investors are able to gain indirect copper exposure by buying mutual fund shares holding company stocks linked to copper mining. A few broad-basket commodity mutual funds and natural resources mutual funds incorporate copper miners in their holdings.
Read More About Copper Production Cost Reports - REQUEST FREE SAMPLE COPY IN PDF
Options: Buying an option gives the owner the right, but not the obligation, to sell (put option) or buy (call option) an asset related to copper, like a stock or ETF.
About Author:
Prakhar Panchbhaiya
Senior Content Writer at Procurement Resource
Prakhar Panchbhaiya is an accomplished content writer and market research analyst. With over 4 years of experience in content creation and market analysis encompassing many industries, including pharmaceuticals, nutraceuticals, biochemistry, healthcare, ed-tech, and Food & Agriculture, he has been creating quality content for multiple sectors. He is a Biochemistry major with sturdy backing in a PG diploma in digital marketing, helping in the exhaustive content creation based on extensive research and competitive marketing.