Increasing Demand for Steel and its Market Dynamics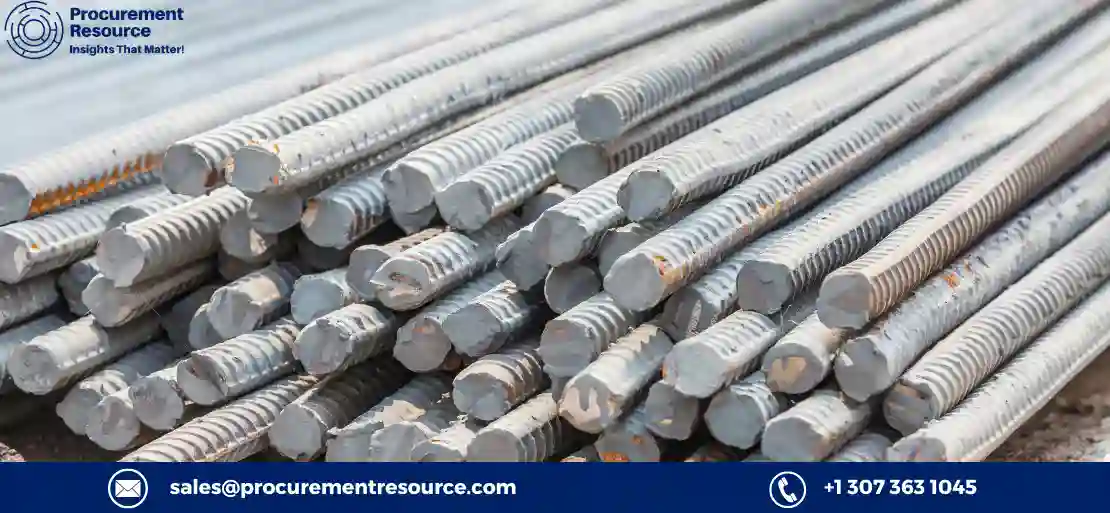 This blog provides a comprehensive overview of steel definition, production process, pricing trends, and key players.
Steel: Definition

Steel is created by combining iron with carbon, leftover steel, and trace amounts of other components. It is an iron-carbon alloy with very little carbon (less than 2%), very little manganese (1%), and very little silicon, phosphorus, sulphur, and oxygen. It is the most significant building and engineering material in the world and is utilised by many different businesses, including those that produce cars, buildings, and white goods like refrigerators and washing machines.
Market Drivers

The steel market is being propelled by its astounding qualities, which include being malleable, ductile, long-lasting, hard, and adaptable, making it the best choice for many applications. Steel is also used in a variety of end-use industries, including manufacturing, transportation, aviation, and construction, which is increasing global demand for it.
Request Access For Regular Price Update of Steel
The increased demand for autos and improvements in infrastructure are predicted to increase the demand for steel. Also, as the commodity is utilised in the infrastructure of renewable energy sources like solar, wind, and hydropower, the growing desire for alternative and sustainable energy sources will increase the commodity's demand.
Production Process of Steel
Steel Production from Electric Arc Furnace: During the procedure, scrap steel is added from the top of an electric furnace. Once the furnace is full, the top of the EAF is sealed. Electrodes in the lid are charged with a strong electric current, which causes heat and liquefies the steel scrap. After that, further chemicals like ferroalloys are added to it to impart the final composition. Furthermore, oxygen is injected into the furnace to clean the steel. After that, impurities that float above the molten steel are combined with lime and fluorspar to generate molten slag. The furnace is later tilted to dump the slag out.
Steel Production From Blast Furnace: This process involves feeding a blast furnace that is slowly sinking to the bottom with limestone, coke, and iron ore. As they move near the bottom of the furnace, the components continue to heat up. Iron ore in the top half provides oxygen for the coke's burning process, which produces gas. Limestone, which makes up the bottom half, reacts with iron ore impurities and coke to create slag. Later, the temperature at the bottom exceeds 3000 degrees Fahrenheit. The molten slag floats on top of the molten steel, which is drained from the furnace through a slag notch. Ultimately, a tap hole in the furnace hearth allows the molten steel to be released.
Key Industry Participants in the Steel Market
ArcelorMittal S.A
Hindustan Steel Corporation (LTD.)
Tata Steel Limited
Nippon Steel Corporation
Steel Price Trend and Demand

North America
Recently, the prices of steel continued with a downtrend in the North American market amidst growing indications of a recession as well as a weak manufacturing outlook. All through the period, the production units witnessed a wider demand-supply gap between the HRC and plate, which led to a drop in prices for steel. Steel production costs continued to decline as Nucor, the steel manufacturing company, lowered its prices for the commodity. Additionally, lead times rose from 3-5 weeks to 5-6 weeks. Most purchasers decline, making any purchases that could grow their inventories, choosing to maintain tight stocks instead of taking risks in an unsteady market
Asia Pacific
Asia's steel prices have seen a decline in recent months. According to the major market participants, the war between Russia and Ukraine, and the impact of COVID-19 cases in China on global steel demand all contributed to the sustained pressure on steel prices. Because of the high stock levels brought on by limited exports, steel producers have had to temporarily halt operations. As a result, prices continued to decline, with major players choosing to take a wait-and-see stance in the hopes that the price decline will stabilise again before returning to the market.
Europe
Recently, steel prices in the European market began to decline due to the continent's fragile economy and ongoing inflationary pressures. Germany had higher inflationary pressure, and domestic steel makers also experienced cost pressure, which drove up the price of steel. Yet, in order to supply their steel goods and raw materials, Russian steelmakers are pushed to test out newer markets and logistics strategies.
Read More About Steel Production Cost Reports - REQUEST FREE SAMPLE COPY IN PDF
Steel is one of the key commodities that is used in a variety of downstream sectors, making it necessary to obtain. As a result, major market participants are searching for practical methods to purchase the good from the best suppliers at the lowest possible cost. Procurement Resource is where the top industry specialists assist you with all of your business needs, including market dynamics and projections, among others.
About Author:
Prakhar Panchbhaiya
Senior Content Writer at Procurement Resource
Prakhar Panchbhaiya is an accomplished content writer and market research analyst. With over 4 years of experience in content creation and market analysis encompassing many industries, including pharmaceuticals, nutraceuticals, biochemistry, healthcare, ed-tech, and Food & Agriculture, he has been creating quality content for multiple sectors. He is a Biochemistry major with sturdy backing in a PG diploma in digital marketing, helping in the exhaustive content creation based on extensive research and competitive marketing.