The Market Dynamics of Ammonia and its Growing Demand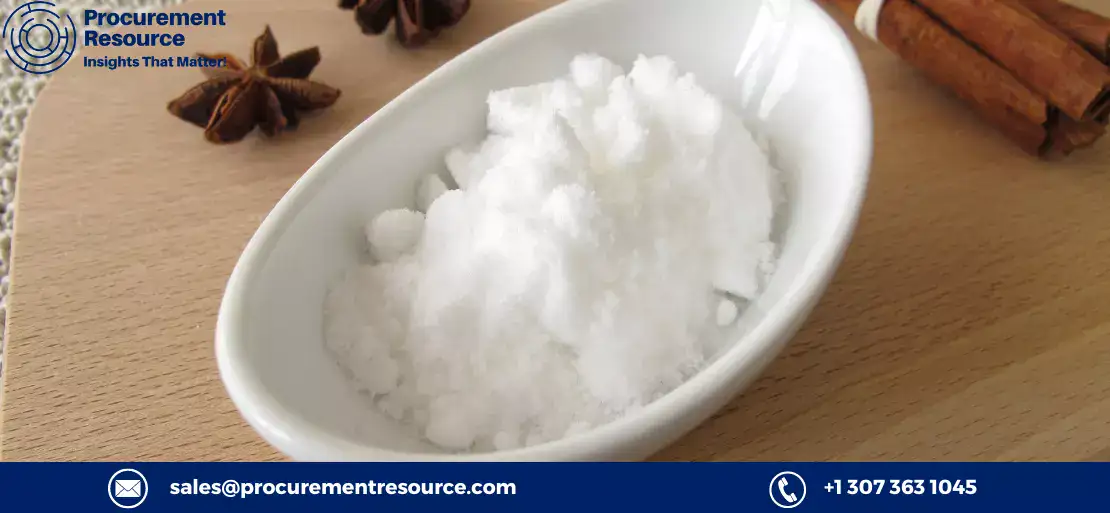 This blog contains detailed information on what is ammonia, as well as its production process, market drivers, recent advancements, pricing analysis and key competitors.
Ammonia: What is it?

Ammonia is an inorganic compound of nitrogen and hydrogen. The structural formula of ammonia is NH3. It is one of the most prevalent nitrogen-containing compounds in the atmosphere and is a colourless, alkaline gas.
It is an irritant that is used in the commercial and industrial sectors. It has a distinctly unpleasant scent. Due to its high water solubility, it deposits in the upper airways when breathed.
Request Access For Regular Price Update of Ammonia
The production of amino acids and nucleotides, which is essential for many biological processes, uses ammonia as a precursor. It is produced by bacteria in the soil using animal and plant waste, organic debris, and plant material as food.
Production of Ammonia

Although a significant waste product of biological synthesis, industrial-grade ammonia is important to the global ammonia industry. There are several methods used to manufacture ammonia in industrial settings, two of which are listed here.
Production of ammonia by partial oxidation of heavy oils: Coal and heavy fuel oils are used as feedstocks in this process to create ammonia. During this process, the Air Separation Unit produces only pure nitrogen and oxygen. In addition, gasification enters the picture, converting hydrocarbon and oxygen into hydrogen. The result is industrially generated pure-grade ammonia once the soot and sulphur formed are removed.
In Haber's method, nitrogen and hydrogen from natural gas combine to produce ammonia, which is then used as a fertiliser. To create hydrogen, the sulphur in the process is first desulfurized (from natural gas). The production of methane in a primary reformer, where it will react with hydrogen, is another process. After cooling, the gas is combined with nitrogen to produce ammonia.
Market Drivers of Ammonia

Every year, ammonia is produced, and its market value is estimated to be around USD 60 billion. It mostly serves as fertiliser. The industry's expansion is fueled by the continuous demand for product from the agriculture sector. The government is working harder to create chemically treated fertilisers, giving the major ammonia sector players more options.
The market is gaining from the agricultural growth that is required by the quickening rate of population growth and the rise in food consumption. Many studies have focused on the usage of ammonia and fuel conversion. The prospect of employing it as a pure, eco-friendly liquid fuel is assisting the ammonia market's growth. Numerous diverse businesses, including those in mining, medicine, and textiles, have an impact on how ammonia is used.
Recent Developments in Ammonia

August 04, 2022: KBR and McDermott International, two titans of engineering and construction, reached a deal on a licencing basis to offer integrated solutions for KBR's proprietary ammonia technologies. The deal, which combines KBR's cutting-edge technology with McDermott's expertise in worldwide execution, vision, and modularization, will be a response to the expanding ammonia market.
Read More About Ammonia Production Cost Reports - REQUEST FREE SAMPLE COPY IN PDF
August 04, 2022: By recognising "blue" hydrogen and ammonia production, SABIC (Agri-Nutrients Corporation), in collaboration with Arameo, obtained the top independent recognition in the world. The honour was given by the renowned independent testing, inspection, and certification organisation TUV Rheinland, which was founded in Germany. It was provided to SABIC AN in Jubail and to Aramco's fully-owned refinery (SASREF), which is also in Jubail, together with 37,800 tonnes of "blue" ammonia and 8,075 tonnes of "blue" hydrogen.
Ammonia Price: Forecast and Trend

Asia
Recently, ammonia prices decreased as a result of the quarter's lower upstream ammonia production cost. Early in the year, coal prices and production reached their peak before stabilising. The market experienced a stockpile of goods as a result of the rise in operational costs brought on by the decline in feedstock prices.
Europe
The price of ammonia was on the rise in the European region as a result of the surging price of crude oil in recent months. Due to the ban on Russian oil supplies, Europe experienced high rates of inflation.
North America
Ammonia prices dropped in the domestic US market recently as a result of a decline in demand from downstream industries. Due to buyers' conservative spending habits in the face of rising interest rates and a deteriorating economy, supply and prices remained low despite falling feedstock and operating costs.
Key Market Players for Ammonia
Yara International
Qatar Fertiliser Company
Nutrien Ltd.
Jordan Phosphate Mines Company Limited
Eurochem Group AG
Yidu Xingfa Chemical Co. Ltd.
Yunnan Yuntianhua International Chemical Co. Ltd
Chemische Fabrik Budenheim KG
Innophos, Inc.
Maaden-Saudi Arabian Mining Company
Procurement Resource includes all the critical industry insights considering the sectors and products, from price trend report to production cost reports. Procurement Resource has been assisting businesses in making incredible strides supported by the required insights by thoroughly evaluating products and the key dynamics influencing their growth, demand, production, pricing, and logistics.