Global Market Study on Spearmint Oil - A Descriptive Insight on the Essential Oil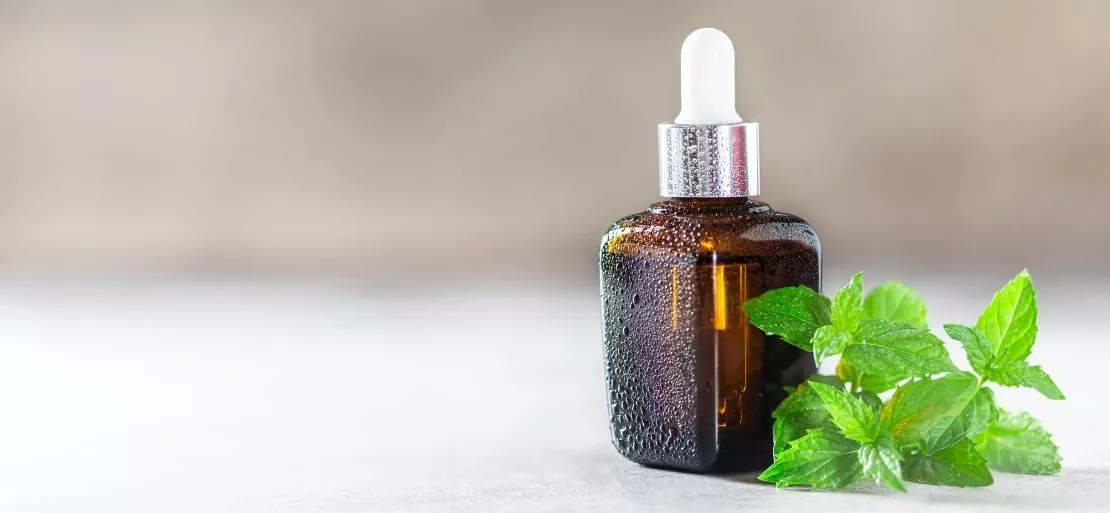 Overview

Spearmint is indigenous to the regions of Europe and southern temperate Asia, ranging from Ireland in the west to south China in the east. It is known by various alternate names such as garden mint, common mint, lamb mint, and mackerel mint. It is a herbaceous perennial plant, and its pointy leaf tips gave the plant its moniker, spearmint. It features pink-coloured flowers and light green oval-shaped leaves and thrives on somewhat sandy, damp soil. It finds extensive application in food and herbal drinks as a flavouring. The aromatic oil derived from the plant, known as spearmint oil, is used as a flavouring agent in food and herbal teas and occasionally as a perfume.
History

Spearmint has been mentioned from at least the first century AD, including allusions from naturalist Pliny and biblical connections. More evidence can be found in descriptions of the mint in ancient mythology. Early forms of toothpaste containing mint were discovered in the fourteenth century, indicating extensive cultivation. By the fifth century, it had been introduced to England by the Romans.
Request Access For Regular Price Update of Spearmint Oil
Oil Extraction, Properties, and Benefits
The Spearmint plant's leaves, stems, and flowering tops are steam distilled to produce Spearmint Essential Oil. The extracted essential oils are transparent and colourless to pale yellow or pale olive in hue. It has a light, vegetal fragrance. Spearmint has various beneficial properties such as memory issues, cognitive health, digestion-related concerns, nausea, and other common symptoms like cold, cramps, toothaches, etc. The properties mentioned above make it a popular ingredient among consumers. It is present in a wide range of products ranging from personal care cosmetics to pharmaceuticals.
The fresh aftertaste of the herb makes it a perfect choice for food and beverages whereas, the essential oil emanated from it is a primary flavouring agent in mouth fresheners, chewing gums, oral care products, desserts, chocolates, and various candies. It is also utilised in aromatherapy due to its calming properties. Similarly, it is used in insect repellent creams and formulas owing to its insect repelling properties. The oil is not just limited to human use as it is also used for animal products to treat many digestive problems, boost metabolism, and aid with bad breath in pets.
Geographical Insight
There are only four types of mints typically cultivated for commercial purposes: Japanese Mint/Cornmint/Menthol Mint, Peppermint, Spearmint, and Bergamot mint variants. They have different chemical compositions and aromas, and they each have other uses in consumer items. The United States and Canada are the two leading producers of peppermint and spearmint, but India's northern regions produce 80 percent of the world's supply of Japanese mint.
Mint is grown commercially in India over an estimated 3,00,000 hectares of cropland, with 90 percent of the crop coming from Uttar Pradesh's lowlands. The remainder comes from Punjab, Haryana Bihar, and Madhya Pradesh. The country produces roughly 30,000 metric tonnes of mentha oil each year, with 75 percent of it being exported. Given that most of the raw material comes from a single location in the world.
Read More About Spearmint Oil Production Cost Reports - REQUEST FREE SAMPLE COPY IN PDF
Summary

The spearmint extract finds extensive application in a wide range of products owing to its wide range of properties. Thus, it is a preferred ingredient by consumers and manufacturers alike. It is a critical element of many daily personal care products such as toothpaste, mints, etc., and as a flavouring for food and teas, propelling the market's growth. Due to consumers' inclination toward natural and organic products, spearmint oil is witnessing further expansion globally.
About Author:
Prakhar Panchbhaiya
Senior Content Writer at Procurement Resource
Prakhar Panchbhaiya is an accomplished content writer and market research analyst. With over 4 years of experience in content creation and market analysis encompassing many industries, including pharmaceuticals, nutraceuticals, biochemistry, healthcare, ed-tech, and Food & Agriculture, he has been creating quality content for multiple sectors. He is a Biochemistry major with sturdy backing in a PG diploma in digital marketing, helping in the exhaustive content creation based on extensive research and competitive marketing.