Global Nickel Production, Its Usefulness and Growing Market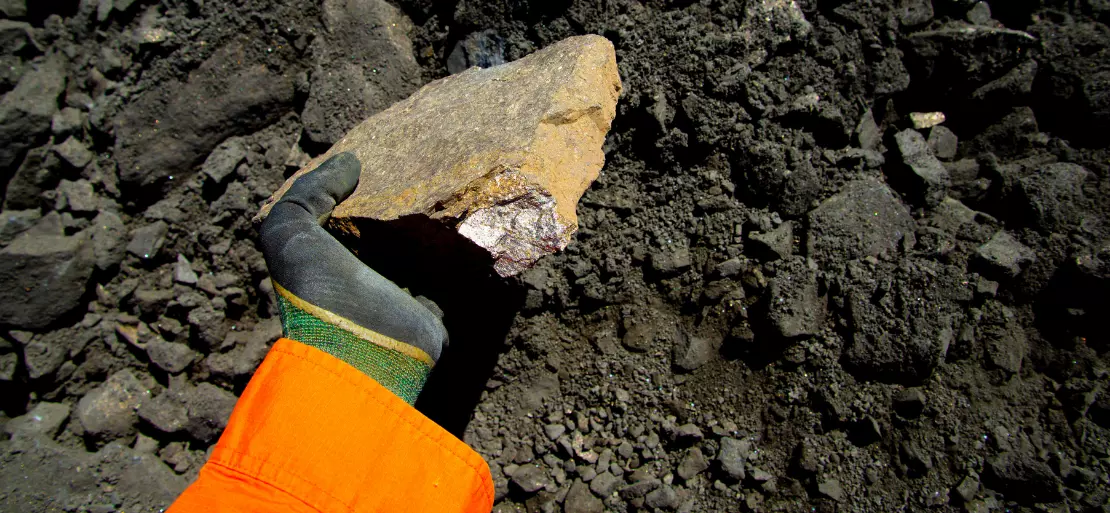 Nickel, abbreviated Ni, is a complex, glossy, silvery-white metal mined from nickel sulphide and garnierite deposits. It has high electro-magnetic and malleable qualities, which help in the production of stainless steel and non-ferrous alloys and cast-iron products. Nickel and its derivatives are extensively utilised in water purification and disposal applications because they are low-maintenance and provide water-resistant products. When combined with copper, it is used in desalination facilities to convert seawater to freshwater.
One of the key reasons enhancing the market's growth is the increased demand for corrosion-resistant alloys in the oil and gas industry. Furthermore, the development of high-density nickel-based batteries to fulfil the expanding population's power needs is helping to drive market expansion.
Request Access For Regular Price Update of Nickel
The introduction of electric automobiles is increasing market development even more. Nickel is also utilised to generate electricity in wind turbines and solar panels. Additionally, increased demand for stainless steel products such as spoons, forks, saucepans, and kitchen skins fuels product demand. Nickel-based materials are also employed in various marine, architectural, and building projects.
Nickel is prominent due to the need for corrosion-resistant products in the gas and oil industries. Corrosion exposes oil rigs to structural and other abnormalities, which substantially impact their business operations. Nickel alloys operate admirably under such severe pressures and temperatures.
Read More About Nickel Production Cost Reports - REQUEST FREE SAMPLE COPY IN PDF
Because of their extreme heat resistance, electric resistance heating components require a variety of nickel alloys. Nickel-iron (Ni-Fe) alloys' soft magnetic properties are helpful in electronic devices and communication equipment requiring electromagnetic shielding. Nickel and its alloys will be in high demand in the electrical and electronics industry due to the increased need for anode plates, transistor enclosures, plater bars, and other electronic products.
Nickel market revenue was 26618 million dollars in 2019 and is expected to reach 34585 million dollars in 2025, with a CAGR of 4.46 percent between 2020 and 2025. The Asia-Pacific region is a great producer and a consumer for the nickel market. This is primarily due to powerful stainless-steel and battery production enterprises. The Philippines, New Caledonia, Australia, Indonesia, and China all have significant nickel ore deposits, making the region the world's largest nickel producer. Indonesia has the world's most incredible nickel resource, according to the US Geological Survey (USGS), with mining production of 760 thousand metric tonnes in 2020. Furthermore, mine production in the Philippines, China, and Australia totals 610 thousand metric tonnes.
China consumed over 1.31 million metric tonnes of refined nickel in 2020, with Asia consuming around 1.9 million metric tonnes, making it the world's top consumer area. Furthermore, the growing need for nickel in electric vehicles (EVs) is likely to enhance the market in the region since EVs account for a significant portion of nickel demand. The important nickel market players are Anglo American plc, BHP, Cunico Corporation, Eramet, Glencore, Independence Group, Jinchuan Group International Resources Co. Ltd, Nornickel, Pacific Metal Company, Queensland Nickel, Sherritt International, Sumitomo Corporation, Terrafame Ltd., Vale and Votorantim Group.
Recent Developments:
BHP has cancelled its support agreement offer to acquire Noront Resources Limited, a mining firm, in December 2021.
Mitsui & Co. Mineral Resources Development (Asia) Corp. and Sojitz will sell all their shares in CBNC to Sumitomo Metal Mining Co. Ltd. In December 2021. With the sale of the claims, SMM's stake in CBNC will increase from 54 percent to 90 percent of the outstanding shares.
About Author:
Prakhar Panchbhaiya
Senior Content Writer at Procurement Resource
Prakhar Panchbhaiya is an accomplished content writer and market research analyst. With over 4 years of experience in content creation and market analysis encompassing many industries, including pharmaceuticals, nutraceuticals, biochemistry, healthcare, ed-tech, and Food & Agriculture, he has been creating quality content for multiple sectors. He is a Biochemistry major with sturdy backing in a PG diploma in digital marketing, helping in the exhaustive content creation based on extensive research and competitive marketing.