Market Impacts that are Driving the Price of Platinum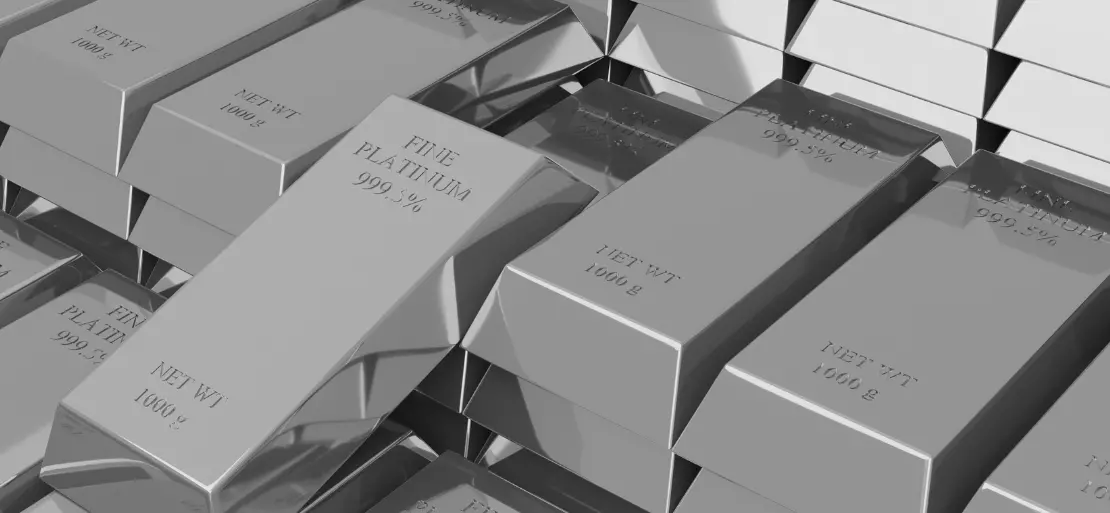 Procurement Resource offers the newest prices for Platinum in its latest insights. Each price database is safeguarded by a logical and easily understandable graphing device that delivers a series of functionalities. This incorporates configuration of price sequences over a user-defined time; evaluation of product movements across several countries; customisation of price currencies and units; and extraction of price data as excel files that can be used offline.
The price of a unique and exceptionally valuable metal, platinum, is at present in the news. Platinum is primarily mined in Russia, South Africa, Canada, Zimbabwe, and the US and is employed in several significant industrial purposes. Although it is a rare and scant metal, twenty times rarer than gold, it is utilised largely in manufacturing, healthcare (as it is a non-toxic and a stable metal), environmental commodities (crucial in reducing air pollution and in the building of energy-efficient fibreglass), and catalytic converters.
Request Access For Regular Price Update of Platinum
However, the demand for platinum metal in the car sector has been affected by the plummeting demand for diesel cars. The popularity of petrol cars, which employ palladium in the production procedure has become more widespread after the European Union announced stricter constraints on polluting cars and diesel lost its preferability.
One of the primary reasons that have brought down the price of platinum has been the lack of semiconductor chips at present. This shortage has further had an impact on the car industry and hence car plants have closed, and makers have cut back their future projections for the number of cars being manufactured, which has affected the price of platinum and its fellow metals, palladium, and rhodium.
Read More About Platinum Production Cost Reports - REQUEST FREE SAMPLE COPY IN PDF
Analysts Johnson Matthey released their annual platinum report in May 2021. In the report, the organisation's Alison Cowley indicated that the COVID-19 pandemic had impacted the price of platinum adversely since the shutdowns owing to the pandemic lockdowns had affected the automotive, jewellery, and industrial divisions, resulting in a scarcity of demand for the metal.
While the world began to recuperate from the pandemic, the price of platinum soared again to a more secure level. The product published serious deficits in 2021 and the level of loss on platinum investment totaled nearly 9.6 percent.
Nevertheless, the rates of platinum, rhodium, and palladium have lately risen severely because of the Russia-Ukraine war and will remain susceptible to the condition. Platinum price closed at USD 1,118.12 on March 04, 2022, the highly dynamic end since May 2021.
As soon as the markets revived in 2021, an ounce of platinum was valued at USD 1,085.40 in early January. It remained at this price, for nearly most of the month with some short forays over the USD 1,100 mark. The price went higher even beyond in the month of February, with a 12-month high attained on February 19, as it rose to USD 1,290.
The platinum price forecast for 2022 by LongForecast implies a March near of around USD 1,150 and an April close of over USD 1,199. Though this was the high point of its cost around the course of the year, there was yet a little boost, and the price of platinum remained higher than the USD 1,100 point up to 17 June, when it fell to USD 1,054.30.
Even though there was a small improvement, the price appeared to settle lower than USD 1,000 for September. Particularly, between 13 September and 20 September, the price plunged from USD 955 to USD 912, a decline of 4.5 percent over the course of a week.
About Author:
Prakhar Panchbhaiya
Senior Content Writer at Procurement Resource
Prakhar Panchbhaiya is an accomplished content writer and market research analyst. With over 4 years of experience in content creation and market analysis encompassing many industries, including pharmaceuticals, nutraceuticals, biochemistry, healthcare, ed-tech, and Food & Agriculture, he has been creating quality content for multiple sectors. He is a Biochemistry major with sturdy backing in a PG diploma in digital marketing, helping in the exhaustive content creation based on extensive research and competitive marketing.