Remarkable Uses of Peppermint oil and an Overview of Its Global Market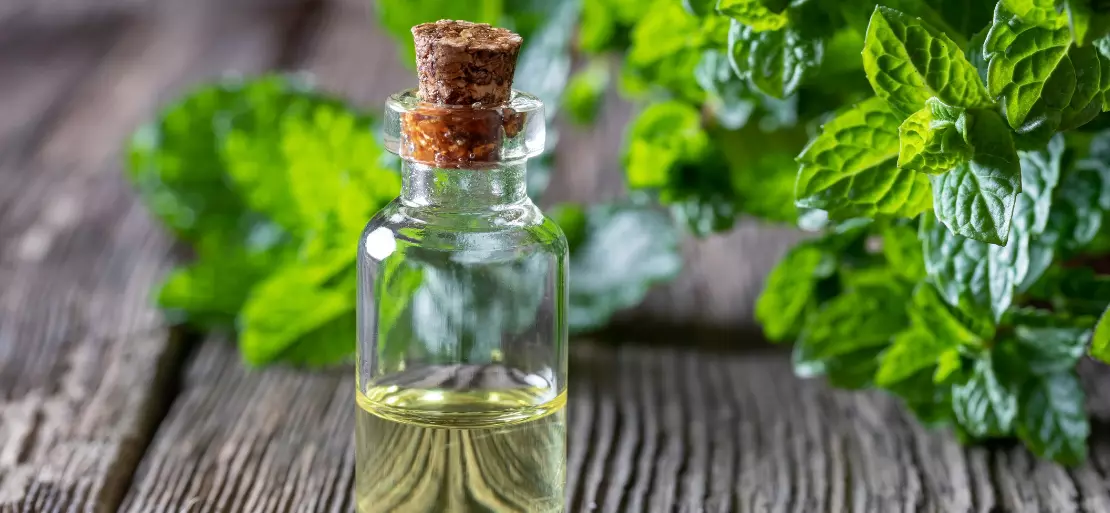 Peppermint oil is an extract made from various parts of the peppermint plant and the steam distillation method obtains peppermint oil just before the flowering stage. In the food and beverage industries, peppermint oil adds natural mint flavour to various beverages, ice creams, sweets and desserts, and confectionary items. Moreover, peppermint oil is also widely used in the cosmetic industry for making body lotions, moisturisers, and various ointments. Furthermore, the use of peppermint oil in aromatherapy has grown over the years due to its relaxing and memory-boosting properties and its painkiller properties. Peppermint oil is used in household items such as air diffusers, room fresheners, sprays, and personal care items such as toothpaste, shampoos, soaps, mouth fresheners and so on.
Aromatherapy uses aromas derived from natural substances to treat a variety of physical and emotional conditions. The scent of natural and therapeutic oils has numerous advantages for various mental and physical health issues. Similarly, peppermint oil is used in aromatherapy for multiple applications, including massages, inhalation, bathing, perfumes, and so on. It has been shown to alleviate anxiety, vomiting, and pain and increase alertness and memory. Peppermint oil combines well with most essential oils and is thus preferred in many essential oil blends as it improves stamina and alertness. Consumers are increasingly choosing natural alternatives to synthetic and chemical treatments, driving up demand for peppermint oil.
Request Access For Regular Price Update of Peppermint Oil
Home care products are in high demand due to rising consumer preferences for cleaner, safer, and more refreshing living environments. Peppermint oil is an excellent candidate for use in household cleaners because it is a suitable solvent and emits a mint fragrance that refreshes the entire house. Peppermint oil has a calming result on the skin, and promoting blood circulation, which improves the skin. As a result, peppermint oil is used as a substitute for various synthetics in a variety of body and hair care products. Peppermint oil's anti-bacterial and astringent properties add value to the product. Peppermint oil is also used as a freshening agent in a variety of oral care products.
With increased consumer demand for natural and chemical-free ingredients, the organic peppermint oil segment is expected to grow at the highest rate amongst the nature segments in the peppermint oil market, at around 7.5 percent. Consumers growing awareness of the health risks associated with consuming products containing chemicals and artificial flavours are driving them toward a variety of natural products. Natural peppermint oils add aroma and flavour to a variety of foods and beverages. The trend of moving to natural and organic formulations is predicted to grow. As a result, demand for natural ingredients such as peppermint oil in food and beverage products is expected to rise during 2020-2028.
Read More About Peppermint Oil Production Cost Reports - REQUEST FREE SAMPLE COPY IN PDF
Europe, Asia Pacific, North America, Latin America, and the Middle East and Africa make up the market's five regions (MEA). The continent of North America is further subdivided into countries such as the United States and Canada. Lebermuth, Vinayak Ingredients, AOS Products, Hindustan Mint & Agro Products, Foodchem International, Shanti Chemicals, Paras Perfumers, Essex Laboratories, Elixarome, De Monchy Aromatics, Arora Aromatics, Bhagat Aromatics, Aromatic and Allied Chemicals are the key players in the peppermint market.
About Author:
Prakhar Panchbhaiya
Senior Content Writer at Procurement Resource
Prakhar Panchbhaiya is an accomplished content writer and market research analyst. With over 4 years of experience in content creation and market analysis encompassing many industries, including pharmaceuticals, nutraceuticals, biochemistry, healthcare, ed-tech, and Food & Agriculture, he has been creating quality content for multiple sectors. He is a Biochemistry major with sturdy backing in a PG diploma in digital marketing, helping in the exhaustive content creation based on extensive research and competitive marketing.