The Increasing Demand for Caraway Seeds Due to Its Several Benefits is Driving the Growth of the Market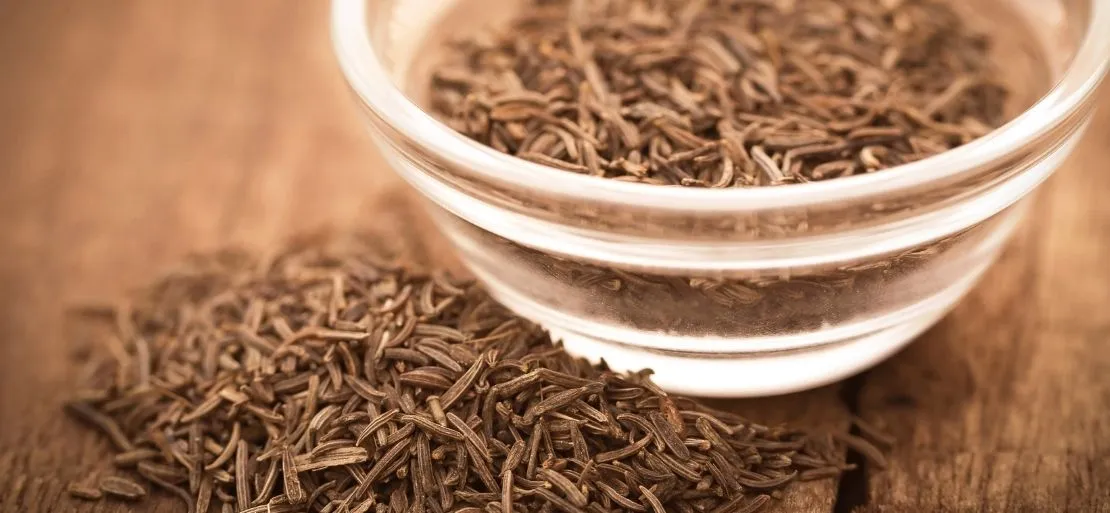 Caraway seeds, known as meridian fennel or Persian cumin, are used as a flavouring agent and a source of oil. These seeds are from Apiaceae or Umbelliferae biennial plants native to Europe, North America, and Western Asia. Moreover, caraway seeds have a distinct flavour that is both strong and sweet. The seeds are high in antioxidants, minerals, dietary fibres, and vitamins, all of which are necessary for the human body. Caraway seeds are widely available in whole or ground powder form and are used in various industries, including bakery, food processing, pharmaceuticals, cosmetics, etc.
The growing consumer awareness of caraway seeds' numerous benefits in improving digestion, boosting metabolism, reducing inflammation, and enhancing immunity, among other things, is currently driving the global market. The primary factor driving the increase in demand for caraway seeds is the increased demand for its end-use products, including various F&B and cosmetic products. Furthermore, rising globalisation in food cuisines is another factor driving revenue in the global caraway seeds market.
The significant growth in the food processing industry is driving demand for caraway seeds as a flavouring agent in various ready-to-eat snacks, bakery items, condiments, and other products. The rising popularity of spiced bread, particularly rye bread, is a major factor driving demand for caraway seeds.
Aside from that, the increasing use of caraway seeds in the pharmaceutical sector due to essential antioxidants such as carotene, lutein, zeaxanthin, cryptoxanthin, and others is fueling the market growth. They are also used to relieve fungal infections, eye problems, rheumatism, toothaches, bloating, and other ailments and are in high demand. Additionally, the growing personal care industry is fueling the use of caraway seed-based essential oils to impart fragrance in lotions, soaps, perfumes, and other products. Besides, the increase of vegan and animal cruelty-free cosmetics is driving up demand for caraway seeds, which are used to reduce wrinkles, lighten scars, regenerate skin cells, treat injured skin, etc.
Nordic Caraway, Giza Seeds & Herbs, Aromas and Flavors International, Berlik Spices, Delta Spice Egy, Great American Spice Company, McCormick & Company Inc., Sleaford Quality Foods Ltd., and SMJ Exports Pvt. Ltd are some of the key players in the market of caraway oil.
Request Access For Regular Price Update of Caraway Oil
Caraway seeds are used in various liquors, and with rising living standards, consumption of liquor is expected to rise, translating into increased demand for caraway seeds. Another major factor driving caraway seed demand is the growing demand for caraway seed supplements such as anise, fennel, and cumin. Likewise, as the demand for cosmetics and personal care products rises, so will the demand for caraway seeds, which are frequently used to impart fragrance components in soaps, lotions, and perfumes. As public awareness of the various health benefits of caraway seeds grows, it is expected that a wide range of cuisines will gradually incorporate caraway-based ingredients.
Read More About Caraway Oil Production Cost Reports - REQUEST FREE SAMPLE COPY IN PDF
African region and the middle east have a significant demand for caraway seeds, and the area is expected to maintain its dominance throughout the forecast period. Another important factor contributing to the rapid demand for caraway seeds in the Latin American region is the increasing demand for seasoned food
About Author:
Prakhar Panchbhaiya
Senior Content Writer at Procurement Resource
Prakhar Panchbhaiya is an accomplished content writer and market research analyst. With over 4 years of experience in content creation and market analysis encompassing many industries, including pharmaceuticals, nutraceuticals, biochemistry, healthcare, ed-tech, and Food & Agriculture, he has been creating quality content for multiple sectors. He is a Biochemistry major with sturdy backing in a PG diploma in digital marketing, helping in the exhaustive content creation based on extensive research and competitive marketing.