India's Domestic Accessibility of CPVC Resin is Likely to Increase after the Commissioning of a New Unit by DCW LTD.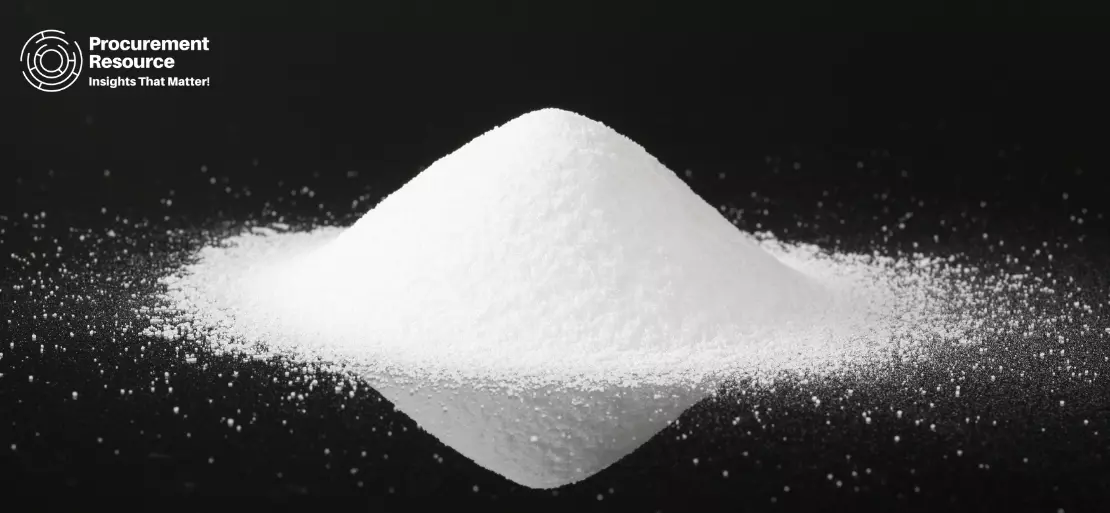 The commissioning of a new unit by DCW Is likely to increase India's domestic availability of CPVC resin.
A specialty chemical manufacturer, DCW produces PVC, C-PVC (chlorinated polyvinyl chloride), Caustic Soda, Soda Ash, and Synthetic Iron Oxide Pigment. The Company is the only domestic manufacturer of C-PVC, a versatile thermoplastic primarily used for manufacturing hot and cold-water pipes, industrial liquid handling, and a wide range of products serving a variety of applications.
Due to the close proximity of the Caustic Soda, SIOP, and PVC Units of DCW to the Tuticorin Port in Tamil Nadu, the Company has a competitive advantage over its rivals when it comes to exporting its goods to foreign markets.
One of India's top specialised chemical manufacturers, DCW Limited, plans to increase its CPVC resin capacity by 10KT. In order to produce an additional 10KT of production annually, the company also plans to improve the capacity utilisation of its SIOP facility to 100% with minor line balancing Capex.
The CPVC resin project will be finished in the second half of FY24, and SIOP de-bottlenecking will be finished by January of FY24, according to company estimates.
They also intended to increase the scope of their specialty portfolio in the future, and our strategy and R&D efforts are already concentrated on finding the next growth drivers and adding/expanding their portfolio with items connected to chlorine and other related chemistry.
The Company, on the other hand, is working diligently to move the projects along. Due to the high margin profile of these items, DCW is investing about USD 15285275.00 (INR 125 crore) in each project and expects a considerable rise in profitability:
DCW Ltd. was trading at USD 0.66 (INR 53.80), up 4.57% from its previous BSE closing price of USD 0.63 (INR 51.45). The stock achieved intraday highs and lows of USD 0.67 (INR 55) and USD 0.66 (INR 53.65), respectively, after opening at USD 0.66 (INR 53.90).
Chlorinated Poly Vinyl Chloride (CPVC) Prices in Asia Pacific for the September 2022 Closing
There were fluctuating CPVC prices and weak downstream demand in the APAC area during the third quarter of 2022. Due to rising inflationary pressure and its effects on CPVC pricing, consumer confidence in the product was insufficient in India's building sector.
The APAC region's freight expenses and overall material costs have been impacted by sluggish market activity since Q2. As a result of September typhoons like the Hinnamnor Storm in various Asian nations, the market for products like CPVC had a negative trend as consumers tended to buy only what they really needed during this time.
The CPVC pricing dynamics in India were impacted by the price of feedstock PVC, which declined by almost 9% on average during the quarter ending in September 2022. As a result, in September 2022, the CPVC prices in China were determined to be USD 1874/tonne.
The Specialty chemicals division of DCW continues to generate consistent revenue and has enormous future potential. Over the past three years, the company's SIOP business has shown consistent development and, in Q1FY23, reached its highest capacity utilisation of 71%. A strong order backlog in the SIOP market provides consistent visibility for FY2023. Once the higher raw material priced inventory is utilised, the company anticipates that its CPVC business segment's profit will stabilise to its earlier level over FY2023. In Q1FY23, this segment's revenue climbed by 35.6% YoY to USD 7.19 Mn (INR 588.3 Mn).
Margin weakness was maintained on a QoQ basis by raw material pressure. However, increases in the cost of speciality chemicals have a longer lag time and are generally more substantial.
The company is optimistic about the stability of the margin. For C-PVC, DCW continues to be India's top domestic manufacturer. The Company has successfully reaped the most advantages from this market imbalance thanks to a clear shortage in the domestic supply of C-PVC.
As per Procurement Resource, a new unit is being put into service by DCW to increase the output of CPVC resin which will likely to raise its availability in India, domestically. The CPVC resin capacity of DCW Limited will rise by 10 KT. The company also intends to increase the SIOP facility's capacity utilisation to 100% with little line balancing Capex in order to produce an additional 10KT of production each year.