Technip To Supply Ethane Cracking Furnace For The Golden Triangle Polymers Project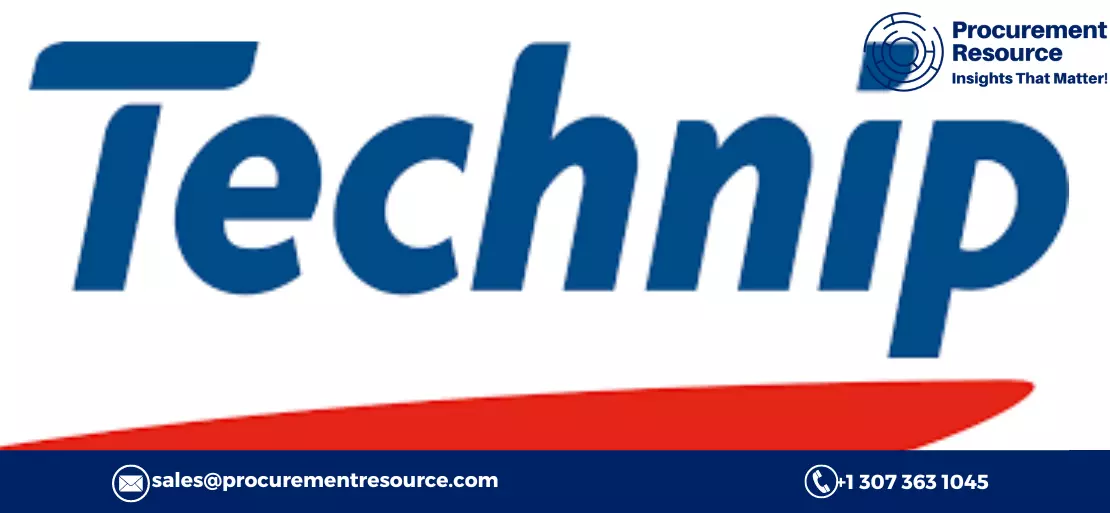 A Proprietary Equipment Contract Was Granted To Technip Energies For The Golden Triangle Polymers Ethane Cracker By Chevron Phillips Chemical And Qatar Energy

Technip Energies was granted an agreement to deliver proprietary cracking furnaces for the 2,000 kta ethane cracker for a joint venture between QatarEnergy and Chevron Phillips Chemical (CPChem) along the Gulf Coast in Orange, Texas for the Golden Triangle Polymers project.
QatarEnergy and CPChem have declared projects for constructing an $8.5 billion integrated polymers facility in Orange, Texas. The firms created a combined venture company, Golden Triangle Polymers Company LLC, termed for Texas's Golden Triangle region that confines the community of Orange.
The latest facility is anticipated to create over 500 full-time jobs and about 4,500 construction jobs while generating an evaluated $50 billion for the community in residual economic results for 20 years.
Once functional, the plant will make Marlex polyethylene which is used to produce durable goods such as pipes for water delivery, natural gas and recreational products like coolers and kayaks. It is also crucial for packaging applications in order to protect and preserve food, prevent it from ending up in landfills and keep medical supplies sterile.
The plant will likely start its functions in 2026, comprising of two 1,000 KTA high-density polyethylene units and a 2,080 KTA ethane cracker. CPChem will handle the engineering, procurement and construction of the project along with the operations of the facility once it starts.
The newest award is in accord with their early engagement strategy with QatarEnergy and CPChem, which ended up in the selection of their proprietary ethylene technology and incorporates the successful completion of the Process Design Package (PDP) and ethylene license.
The modularised cracking furnaces will be featuring seven of the biggest capacity furnaces ever to be designed by Technip Energies. The cracker is developed employing modern emissions reduction technology and processes that lead to minimised greenhouse gas emissions compared to similar facilities in Europe and the United States.
SVP of Sustainable Fuels, Chemicals and Circularity of Technip Energies, Bhaskar Patel, stated that they are elated that QatarEnergy and CPChem picked their cracker technology along with their design for this mega-cracker project.
Additionally, using their comprehensive experience with ethylene cracker design along with their recent improvements to lower emissions will further their attempts to aid the facilitating towards a lower carbon future. He thanked CPChem for its continuous faith in T. EN's cracking technology, having incorporated the technology earlier at other facilities.
This agreement will represent more than €250 million of revenue for Technip Energies.
kta: kilotons per annum.
More about Ethylene: Technip Energies is a global leader in the ethylene industry that has a licensing market share of around 50 percent. They have a distinct background in designing, constructing and modernization of the biggest ethylene plants employing proprietary technologies.
About Technip Energies

Technip Energies is among the top Engineering & Technology companies for the transition in energy, with leadership positions in Liquefied Natural Gas (LNG), ethylene and hydrogen, as well as extending market positions in green and blue hydrogen, sustainable chemistry, and carbon dioxide management. The company profits from its vigorous project delivery model backed by extensive technology, services, and product offering.
Functioning in 34 countries, their 15,000 people are completely dedicated to bringing their client's ingenious projects to life, overcoming barriers to rev the energy transition for a more promising future.
The company is listed with American depositary receipts ("ADRs") on Euronext Paris traded over the counter in the United States.
According to Procurement Resource, the article states that Technip Energies will be delivering proprietary cracking furnaces for the 2,000 kta ethane cracker for a joint venture between QatarEnergy and Chevron Phillips Chemical (CPChem) along the Gulf Coast in Orange, Texas, for the Golden Triangle Polymers project.