The Market Overview of Silicon and its Demand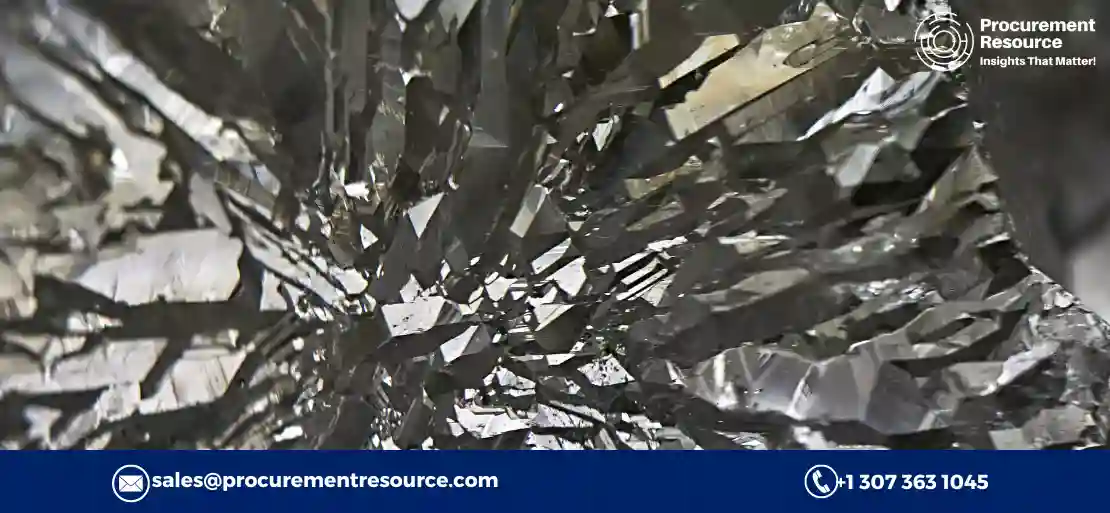 Silicon: What is it?

Silicone, also known as polysiloxane, is an inert synthetic or man-made substance found in a variety of fluids, including oil, rubber, resins, and elastomers. It is a result of the polymerization of siloxanes.
Request Access For Regular Price Update of Silicon
It is polymer composed of silicon blended with hydrogen, carbon, and oxygen, as well as a few other elements on occasion. Silicon is a component of many industrial products because of its chemical inertness, resistance to oxidation and water, and stability at both high and low temperatures.
Silicon Production Process

The first step of the procedure is to separate silicon from silica, which is done by heating a significant amount of quartz sand to temperatures as high as 1800 degrees Celsius. During the course, isolated, pure silicon is created, chilled, and then crushed into a fine powder. To create silicone, the resultant powder is heated and mixed with methyl chloride. The two components react with one another during the heating process to produce methyl chlorosilane, which is a combination of many compounds, the most significant of which is dimethyldichlorosilane as it is the main silicone component.
Dimethyldichlorosilane is produced by distilling the methyl chlorosilane into its component parts and then converting it to silicone. Dimethyldichlorosilane splits into disilanol and hydrochloric acid when water is added to it after distillation. Hydrochloric acid functions as a catalyst to transform the disilanol into polydimethylsiloxane. Polydimethylsiloxane contains the siloxane bond, which is the foundation of silicone.
Market Drivers

Silicon's main use in the tech industry is as a semiconductor in solid-state electronics. To change its conductivity, it is specifically exposed to trace amounts of contaminants like boron, gallium, phosphorus, or arsenic. Aluminum-silicon and ferrosilicon are two alloys that utilise silicon in their production (iron-silicon). It is used to create components for machine tools, engine blocks, cylinder heads, etc.
The commercial potential is increased by the use of silicon in the production of solar panels that can withstand temperatures of up to 111°C. Additionally, they work in the production of waterproof sealant rubber, which is used in pipelines, roofs, windows, and other structures. A global Silicones market opportunity exists in the cosmetics sector due to the use of silicon oil in goods like cosmetics and hair conditioners.
Silicon Price Trend

North America
Due to an imbalance in supply and demand brought on by imports and steadily declining raw material prices, Siliconl prices continued to decline in the US market. Brazil, Canada, Russia, Venezuela, and other countries became new import suppliers for the United States. Market traders, however, claimed that Chinese Silicon was inconsequential. Market participants point to tales of supply chain problems, a lack of raw materials, and spiking prices for essential inputs like electricity and electronics.

Asia Pacific
In the Asian market, Silicon price trend has been stable. Participants in the market claim that the recent trends in prices of silicon were less than anticipated. Schedules for production and maintenance have been set by manufacturers. Some traders were anxiously awaiting ferrosilicon purchase demand since they felt that the pricing did not live up to their expectations.
Additionally, the price of raw materials has decreased, and earnings are gradually coming back. Because there are so many resources available, downstream businesses are worried about the future of the market. Due to active shipments, there was less silicon in stock at Huangpu Port than there was at Tianjin Port. Hence, it is also impacting the silicon production cost.
The market was particularly concerned about manufacturing limitations and shipment concerns in the wake of the Xinjiang pandemic when cargo holders raised the price of silicon numerous times in September.
Europe
Due to a surplus of inventory in the local market and frail demand, Silicon prices fell dramatically in the European market.
Participants in the market claim that in the year 2020 consistent prices for silicon are the result of higher-than-anticipated European purchase volumes and a shortage of polysilicon due to seasonal mill shutdown. German power and gas prices, according to buyers, have more than doubled in only the past two months. Due to significant costs, temporary shutdowns have happened in the past.
Read More About Silicon Production Cost Reports - REQUEST FREE SAMPLE COPY IN PDF
Many energy-intensive businesses competing on a worldwide basis are feeling the pinch as costs climb. Customers pay more because semiconductor businesses are replacing up to 40% of German gas volumes with coal and liquefied petroleum gas.
Key Players in the Market of Silicon
Elkem Silicones
Dow Chemical Company
Wacker Chemie AG
Shin-Etsu Chemical Co., Ltd.
Momentive Inc
Price trends and the latest dynamics of products and commodities are some of the prime things that must be taken care of while procuring products for various business needs. Hence, it is imperative to find the right guidance and approach to help you get the best of the best options available in the market. That's how Procurement Resource can help you take the most diligent decisions for your businesses substantiated by the comprehensive reports- Price trends, production cost, pre-feasibility, and so on.
About Author:
Prakhar Panchbhaiya
Senior Content Writer at Procurement Resource
Prakhar Panchbhaiya is an accomplished content writer and market research analyst. With over 4 years of experience in content creation and market analysis encompassing many industries, including pharmaceuticals, nutraceuticals, biochemistry, healthcare, ed-tech, and Food & Agriculture, he has been creating quality content for multiple sectors. He is a Biochemistry major with sturdy backing in a PG diploma in digital marketing, helping in the exhaustive content creation based on extensive research and competitive marketing.