Crude Palm Will be Costlier in India after an Increase in Custom Duty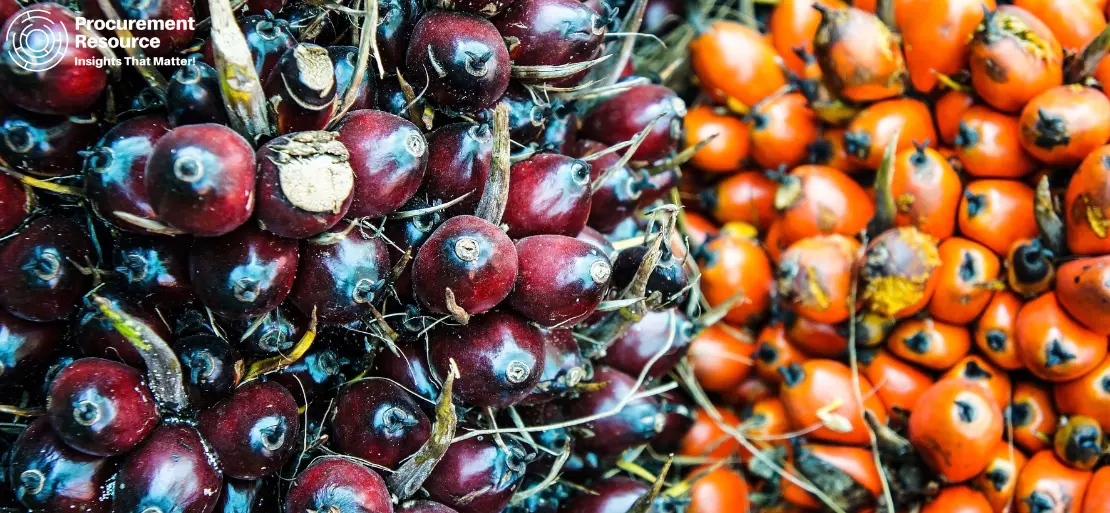 Due to an increase in custom duty in India, crude palm oil will be costlier. After much debate, the government agreed to raise import duties on palm oil by 6 percent-11 percent. The choice was made as part of the government's initiative to assist farmers who are suffering as a result of falling oilseed prices.
Fast-moving consumer goods (FMCG) companies including Hindustan Unilever, Britannia, Nestle India, and Godrej Consumers stayed largely unchanged following the news of the increase in import tariffs.
Request Access For Regular Price Update of Crude Palm Oil
According to the government's recently published gazette notification, the import duty for crude palm oil (CPO) has increased to USD 952 per tonne from USD 858 per tonne, while the import tariff for RBD (refined, bleached, and deodorised) palm oil has increased to USD 962 per tonne from USD 905 per tonne. The cost of new imports of palm oil (others) increased to USD 957 per tonne from USD 882 per tonne.
The crude soya bean oil import tax increased and is valued now at USD 1,345 per tonne. In contrast, the duty on brass scrap (all grades) has been raised to USD 4.518 per tonne. India obscured the basic import duty on crude palm oil earlier this year to keep prices in check. Every two weeks, the government updates the base import prices for edible oils, gold, and silver.
India is the largest importer of vegetable oil in the world, and imports goods from Malaysia, Indonesia, Russia, and Ukraine to cover more than 70 percent of its needs. Nearly two-thirds of its imported vegetable oil is palm oil.
Prime Minister Narendra Modi has already pushed farmers to increase their production of oilseeds and voiced his concerns regarding the rising cost of vegetable imports.
According to a statement from the Economics Ministry, Indonesia has prolonged its policy of waiving a palm oil export tax until the price of crude palm oil reference breaks USD 800 per tonne and above. The waver was originally supposed to conclude by the end of October 2022.
In notification number 46/2022-Customs dated August 31, 2022, the Central Board of Indirect Taxes and Customs (CBIC) extended the currently reduced import tariffs on certain edible oils until March 31, 2023. The action is intended to boost domestic supply and manage prices.
The deadline for the reduced customs charge on imported edible oil has been extended by another six months, making the new date March 2023. Due to a drop in global prices, edible oil prices have been on the decline. Trade prices of edible oils have substantially declined in India due to lowering global rates and cheaper importation tariffs.
The existing tariff arrangement for crude palm oil, RBD palmolein, crude soybean oil, refined soybean oil, crude sunflower oil, and refined sunflower oil would stay in place until March 31, 2023. Currently, there is no import levy on crude types such as palm, soya, and sunflower oils.
Read More About Crude Palm Oil Production Cost Reports - REQUEST FREE SAMPLE COPY IN PDF
The effective duty on the crude categories of these three edible oils comes to 5.5% after accounting for the 5% agricultural cess and the 10% social welfare cess. On refined palm oil and refined palm varieties, the baseline customs duty is 12.5 percent, and the social welfare cess is 10 percent. The actual duty is therefore 13.75 percent. The basic custom duty is 17.5 percent for sunflower oil and soybean oil, and the effective duty is 19.25 percent.
As per Procurement Resource, crude palm oil would be more expensive in India, due to an increase in custom charge. The government decided to increase import taxes on palm oil by 6 percent-11 percent after significant discussions. The decision was taken as a part of the government's effort to help farmers who are struggling because of declining oilseed prices.