The Rising Demand for Mineral Resources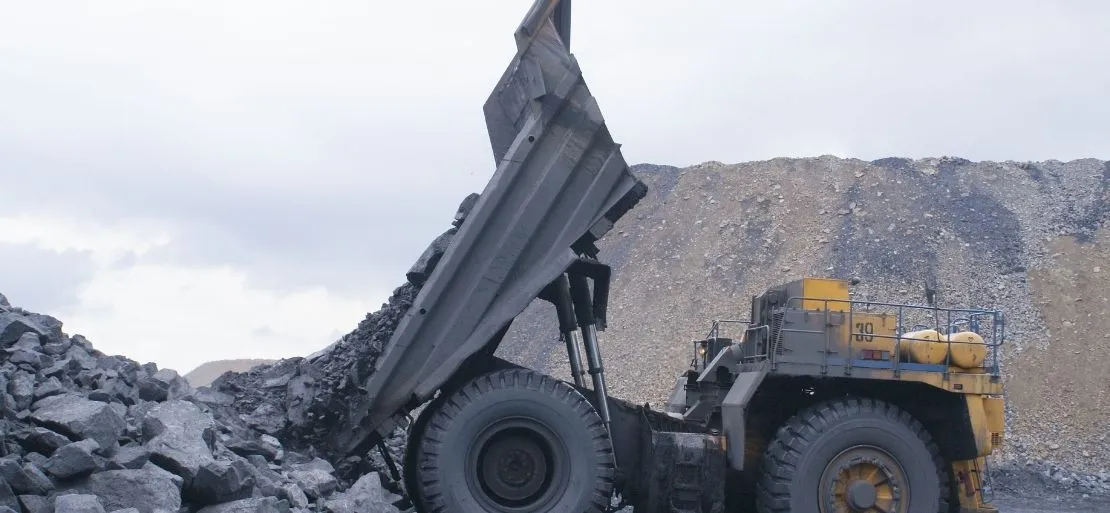 Minerals underpin every aspect of our daily lives. They are essential for supporting economic growth, improving and maintaining the quality of life, and functioning modern society. Minerals are used in larger quantities than ever before and in an increasingly diverse range of applications, mainly to meet the requirements of new technologies.
Mineral demand is driven by several factors, the most important of which is population growth, particularly in the developing world. The global market for minerals will be influenced by three broad factors: the uses of mineral commodities, the population that will consume these commodities, and the standard of living that will determine how much each person consumes. The global population is growing faster than ever before, and mineral consumption increases as more consumers enter the mineral market and the international standard of living rises.
The need for minerals and metals is driven by industrialisation, urbanisation, and population growth worldwide. Demands for renewable, clean energy, and even some conventional energy are projected to skyrocket in the coming decades, putting even more stress on supply, security, and the concerns related to their impact on the environment. With a growing population, more infrastructure is needed to serve the increasing demands for power, transportation, housing, clean water, and sanitation Moreover, as these populations grow, the need for cleaner energy sources, the demand for copper, nickel, cobalt, and manganese rises. Minerals are significant elements in today's rapidly expanding clean energy technologies, ranging from wind turbines and power grids to electric vehicles.
To meet rising demand, the World Bank Group (WBG) estimates that demand for critical minerals in clean energy technologies could increase by 500% by 2050. It further stated that wind, solar, and geothermal power and energy storage would necessitate the use of over three billion tonnes of minerals and metals. In addition, the shift toward low-carbon power generation in the form of solar panels and wind turbines will require an extensive amount of minerals.
For example, an average 3-megawatt wind turbine giving power to around 1,500 households requires 4 to 7 tons of copper and 3 tons of aluminium obtained from bauxite. Odisha and its neighbouring states in India have been asked to discover unexplored mineral resources in order to fulfil the expanding demand and reduce the import costs. Mines departments and state public utilities have also been instructed to participate actively in exploration efforts and submit financing bids.
The forecasted sustained development in low-carbon energy technology, according to a World Bank study, will have an influence on demand for several minerals and metals. Aluminium, copper, lead, lithium, manganese, nickel, silver, steel, zinc, and rare earth minerals including indium, molybdenum, and neodymium are projected to witness rising demand. Electric storage batteries are the most notable example, with demand for essential metals such as aluminium, cobalt, iron, lead, lithium, manganese, and nickel rising from a low foundation.
As per current developments, Chile, Peru, and (possibly) Bolivia will play a crucial role in supplying copper and lithium; Brazil is a top supplier of bauxite and iron ore; and Southern Africa and Guinea will be critical in meeting the expanding demand for platinum, manganese, bauxite, and chromium while under low-carbon scenarios, China will continue to lead in terms of production and reserve levels in almost every important metal. Iron, steel, and titanium are dominant in India, while bauxite and nickel are readily accessible in Indonesia, Malaysia, and the Philippines.

Increased mineral demand and higher commodity prices will push the minerals industry into more extreme and technically demanding environments. The oceans, in general, and seafloor mineral resources have enormous potential for the recovery of a variety of elements, including uranium, copper, zinc, cobalt, nickel, lithium, REE, and phosphate. The first estimates of mineral potential in the marine environment were made in the 1960s. However, there has been a recent revival of interest in seafloor minerals, as determined by the recent exploration licences for polymetallic sulphides and nodules granted to a few countries.
As the world's population grows over the next century and living standards rise globally, demand for all-natural resources, including minerals, is expected to rise. The trend of using a wider variety of minerals and metals is also likely to continue. As a result, mineral exploration and extraction will be pushed into new environments as the demand for minerals grows. Significant innovation, investment, and new regulatory frameworks will be required to sustain these resources.
Advances in mineral deposit science will inform and complement mining and mineral processing technology developments, which may significantly augment resources by working previously uneconomic ore types and grades. Efficiency savings will be achieved, through economies of scale, delivered via larger mines and equipment, and more cost-effective transportation, including autonomous methods.
However, the mining sector's greatest challenge is breaking the current link between metal production and greenhouse gas emissions. This requires significant multidisciplinary research and innovation, the widespread adoption of low-carbon extraction technologies, and increased global utilisation of low-carbon energy sources.
About Author:
Prakhar Panchbhaiya
Senior Content Writer at Procurement Resource
Prakhar Panchbhaiya is an accomplished content writer and market research analyst. With over 4 years of experience in content creation and market analysis encompassing many industries, including pharmaceuticals, nutraceuticals, biochemistry, healthcare, ed-tech, and Food & Agriculture, he has been creating quality content for multiple sectors. He is a Biochemistry major with sturdy backing in a PG diploma in digital marketing, helping in the exhaustive content creation based on extensive research and competitive marketing.